Lifetime Review: 'Missing at 17'
A runaway teen gets involved in a young man's criminal life in this underwhelming addition to the "At 17" series.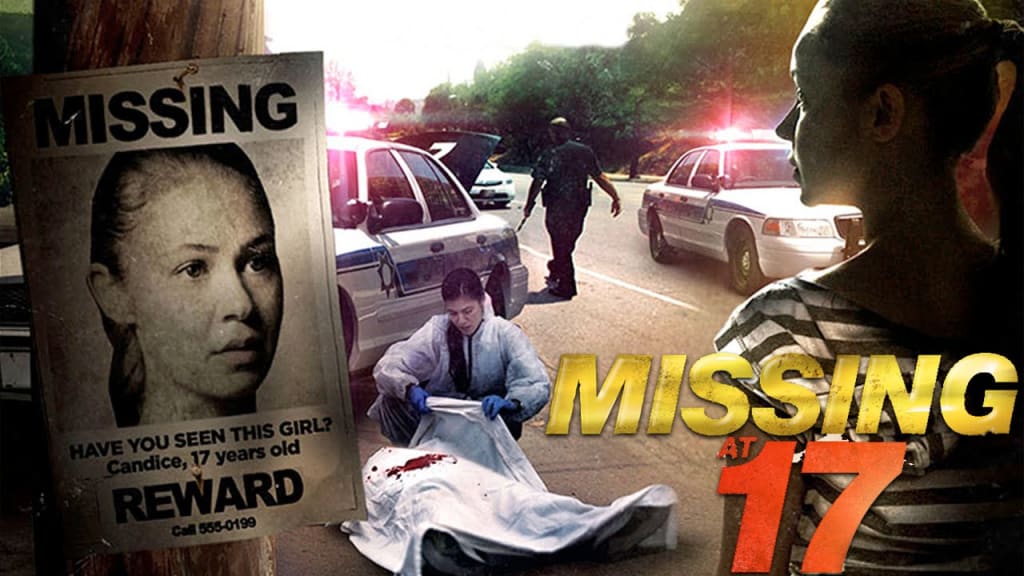 For the longest time, 17-year-old Candace (Ayla Kell) has felt more than a little disconnected with her family. In addition to her parents' rocky divorce, she feels inordinate pressure from her mother Shannon (Tricia O'Kelley) to be thinking about college despite her reservations about the prospect. But she never imagined that a biology class lesson would lead to her mother dropping a shocking bombshell: Candace was actually adopted. Infuriated at her parents' lying to her for so long, Candace runs away and soon finds herself living with handsome stranger Toby (Ben Gavin), who sympathizes with her plight.
But as Tricia and her estranged ex-husband Kurt (Alex Carter) work to find Candace and Candace enlists Toby's help to find her biological mother, it becomes clear that there's a side to Toby's life that Candace doesn't know about. He and his cousin Keenan (Jonathan Camp) are no strangers to the law, and while Toby seems to be making an effort to avoid going back to prison, Keenan keeps trying to goad his cousin into returning with him to their lucrative criminal lifestyle. Eventually, Toby and Keenan's mistakes come back to the haunt them, and with Candace caught in the crossfire, it'll take her whole family to rescue her--even her birth mother.
From reading that plot synopsis, you'd probably assume Missing at 17 follows a similar plot direction of 2012's Stalked at 17, with Candace's new found love interest turning out to be a dangerous predator that her family will have to rescue her from. While I'm glad this film took a different direction, that direction doesn't take away from the fact that Missing at 17 is a dry and less than satisfying entry to a usually solid series. While the plot does take detours from the standard "Teen Girl Meets Charming Man With Dark Past" storyline, it never goes down a route that hasn't been explored much better by other works Lifetime has come out with in the end. In the end, most viewers (veteran Lifetime watcher or not) will not be surprised or even terribly intrigued by Missing at 17's bare bones Missing Teen In Peril plot.
I'd like to say the casting at least makes up for things, but unfortunately, Missing at 17's script doesn't allow for that. Ayla Kell does the best she can, but when you're stuck with a character that comes off as whiny and entitled, there's very little you can do. Candace's moments regarding her troubled biological mother are sympathetic and the third act does give her some growth as a character, but in the end, it's not enough to make her decision to run away from home and live with a stranger understandable.
Even worse in the character department, however, is Toby, who the movie and Ben Gavin seem to want to make a likable "Troubled, But Cute" character. But despite his attempts to distance himself from his criminal life, Toby never really comes off as anything other than a predatory ex-con. His reasons for abandoning his cousin's criminal endeavors seem not to branch beyond not wanting to go back to prison and his relationship with Candace (which never really develops to a point where we can care about it) feels more possessive than anything else, with the way Toby tries to keep Candace from reconciling with her adoptive mother when she finally starts to come to her senses and even callously rejecting Shannon when she calls him. As a result, his efforts to connect with Candace come off as calculated and insincere and Candace's attachment to him might leave some feeling unsettled.
That's not to say all the characters in Missing at 17 are badly written or developed. Tricia O'Kelley and Alex Carter play their dynamic as an estranged divorced couple well, and Marin Hinkle gives a nuanced and poignant performance as Candace's addict biological mother Callie alongside Micah Alberti's portrayal of Candace's biological brother/Callie's son Vance. But unfortunately, Missing at 17 is severely hampered by underdeveloped and unsympathetic characters and stale plotting, making this film a tough sell even for the most hardened Lifetime fan--and a black mark in a usually strong series.
Score: 4 out of 10 nightmare sequences used for misleading promos.
movie
About the author
Aspiring writer and film blogger: Lifetime, Hallmark, indie, and anything else that strikes my interest. He/him.
Twitter: @TrevorWells98
Instagram: @trevorwells_16
Email: [email protected]
Reader insights
Be the first to share your insights about this piece.
Add your insights