Lifetime Review: 'Girl Followed'
An insecure teen finds herself lured into the arms of a handsome (and dangerous) man in this strong MarVista feature.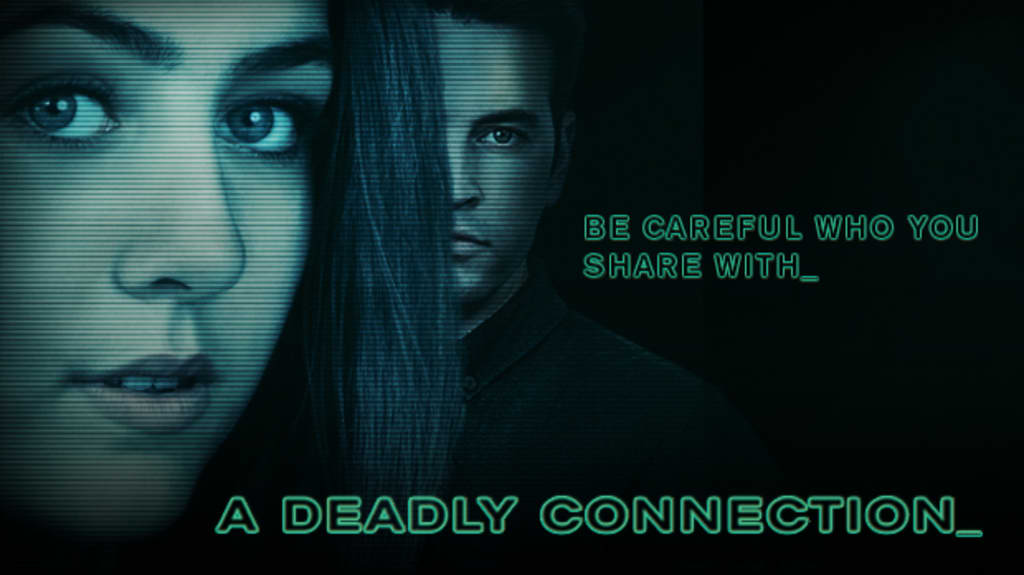 Originally titled "A Deadly Connection"
As a 19-year-old, I can say from experience that the teenage years can be a pain sometimes. The awkward transition from child to young adult is a steep one, and it is only further complicated by the troubles of high school; peer pressure, dating, and the tender subject of body image.
The adolescent star of Girl Followed (originally titled A Deadly Connection by MarVista Entertainment) is no stranger to this. Regan Lindstrom (Emma Fuhrmann), like many girls her age, has self-esteem issues, which are not helped by the attention her friend Sabine (Olivia Nikkanen) receives from boys at their school. Feeling rejected and inadequate, it's no wonder Regan readily accepts the friendship of the older Nate (Travis Caldwell), a man who works with her doctor mother, Abby (Heather McComb).
But when Nate encourages Regan to send risqué pictures of herself to her crush, Austin (Jake Elliott), and they end up sent around the school, Regan finds herself feeling more alone than ever—driving her further into Nate's arms. While Abby and Regan's father, James (80s heartthrob Joey Lawrence), work to help their daughter, Nate makes it clear to both Regan and her family that he isn't ready to let her go...
I always love it when a movie is essentially a bad movie done right, and Girl Followed is an example of that concept. In this instance, it's 16 and Missing done properly, namely because Regan is a much more likable and sympathetic protagonist than Abbey. Emma Fuhrmann currently only has 13 credits on IMDB, but you wouldn't know that from her achingly sincere portrayal of Regan. Beneath her bratty tantrums towards her parents, it's clear that Regan's lack of confidence and self-esteem factor heavily in the mistakes she makes while trying to earn friends and popularity.
Regan's therapy sessions further delve into her emotional troubles, showing that she's an emotionally broken character who fell under the spell of a manipulative predator. As someone who has struggled with body image, I can relate to and sympathize with Regan, as can many others.
The other protagonists aren't slouches either. Joey Lawrence and Heather McComb play a realistic married couple and, while their methods of disciplining and helping their daughter wind up driving her back to Nate, it's clear from the start that their intentions are noble and they're a welcome change from the apathetic parents who let their teenage children do whatever they want until the climax that are present in other Lifetime movies (cough cough, Julia from 16 and Missing, cough cough). Special praise goes out to Lawrence, whose empathetic performance as a father willing to move Heaven and Earth to save his daughter is both badass and heartwarming.
Props also go to Gianna LePera's performance as Regan's sister, Taylor; while she begins the movie as the typical spoiled and judgmental younger sibling, Taylor ultimately proves herself to be a loyal and loving sister. As for Nate, Travis Caldwell plays his villainous character with more tact than other Lifetime actors, providing an authentic mask for Nate's psychotic and obsessive behaviors toward his underage friend.
The plot is also remarkably done, as there are hardly any scenes that feel unnecessary. The climax is well shot and intense, and in a subversion of bad Lifetime movies like Blood, Sweat and Lies, the plot preceding the conclusion builds upon its character and plot to form a compelling story that keeps viewers watching. Girl Followed is an example of the Lifetime alchemy, and one that Lifetime should follow in future installments.
Overall, this is an example of MarVista at its best. An interesting and well-made plot, great characters, and a thrilling climax make for a great film to watch with your snarkiest friends over a fresh bowl of popcorn. With equal parts depth and drama, Girl Followed is an example of why Lifetime is a criminally underrated network.
Score: 9 out of 10 sexy selfies.