Lifetime Review: 'Beware of the Midwife'
A well-cast and thoroughly diabolical villainess brings a touch of originality to a familiar Lifetime tale.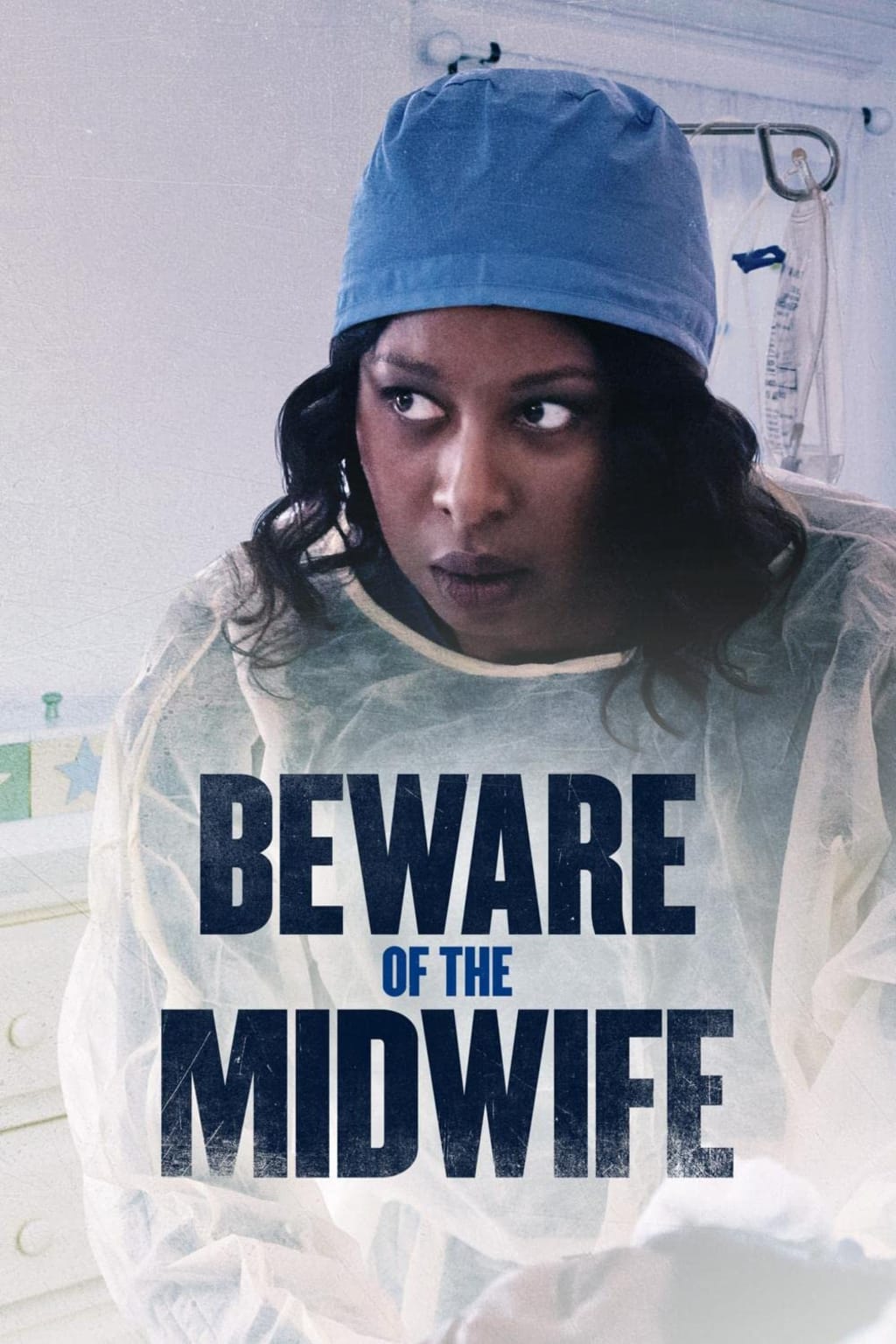 On the verge of having her first child, Sarah McHale (Mouna Traoré) is having doubts about delivering her baby in a hospital. So despite the reservations of her husband Kevin (Michael Xavier) and her doctor Dr. Daveroux (Tanya Clarke), Sarah decides to go about hiring a midwife to assist her with a home birth. She seems to find the perfect candidate in Rose Hammond (Raven Dauda), a dedicated and experienced midwife who runs her business alongside her daughter Anne (Bukola Walfall). Professional and compassionate to her worries, Rose quickly charms Sarah and is hired on to help Sarah through the final phase of her pregnancy.
But as Rose prepares Sarah and Kevin for their child's birth, cracks begin to form in Rose's intense but caring demeanor. Because as it turns out, Rose has more in mind than just ensuring Sarah's daughter is born healthy--she wants to claim the newborn as her own. Will Sarah and Kevin be able to save their daughter from this malicious midwife once she's born?
Like Birthmother's Betrayal, Beware of the Midwife got hit with a petition and numerous accusations of being offensive prior to its release. While Birthmother's Betrayal was accused of painting a negative picture of mothers who place their children for adoption, Beware of the Midwife was denounced as "racist" and responsible for "creating a negative view of Black midwifery care." The movie premiering during Black Maternal Health Week certainly didn't help matters. But speaking as a regular Lifetime viewer, I can vouch that Beware of the Midwife wasn't made with racially prejudiced intentions. The grim reality of the Black maternal death rate is mentioned a few times throughout the film and I can attest at least one other Lifetime movie (2018's Your Baby is Mine) has followed this same basic premise with a predominantly White cast. In the end, Beware of the Midwife was made to be a harmless Lifetime drama, with no ill will intended regarding racial issues.
One could even argue Beware of the Midwife was made to be an explicitly anti-racist film. In addition to the statements made about the maternal mortality rate for Black mothers, Sarah and Kevin experience vague microaggressions during the movie: Sarah from the moderately pompous Dr. Daveroux and Kevin from Detective Riley (played by Jack Grinhaus). These subtle bits of social commentary and Raven Dauda's performance as the ruthlessly evil Rose Hammond help make up for how routine Beware of the Midwife feels plot-wise. It's ironic how Michael Xavier of Tempted by Danger fame should be in this film too, as both are formulaically plotted movies reinvigorated by their casts.
Though in the case of Beware of the Midwife, not all of its main stars are at their brightest. Michael Xavier and especially Mouna Traoré start the film pretty wooden, and while they both improve as the film goes on, they still have their stumbles. Traoré is at her best during Sarah's moments of physical and/or emotional distress while Xavier is stuck playing a fairly bland and underused Lifetime husband. Kevin's ambivalence about having a home birth could've been used to create compelling conflict between him and Sarah and Rose at one point appears to be trying to deliberately drive a wedge between Kevin and his wife. But apart from a few mild disagreements and some verbal clashing scenes between Kevin and Rose, it never becomes a real plot point. Tanya Clarke does well in her limited screentime as semi-arrogant/judgmental Dr. Daveroux and Jinesea Bianca Lewis (who I just recently "saw" in a short horror film I reviewed for this list) does the same as Sarah's sister Danielle. While she only has a handful of scenes, Danielle makes an impact for being quicker than Sarah and Kevin to put her foot down as Rose begins to overstep her bounds as a midwife.
As alluded to before, Raven Dauda is the true diamond of Beware of the Midwife's cast, with Bukola Walfall sparkling right beside her. Initially hiding her twisted intentions behind a show of professional gentility, it isn't long before Rose Hammond starts letting her instability show. Dauda keeps both halves of her character evenly balanced, making it fun to watch as her crazy side slips out while not making Sarah and Kevin look like blind idiots. They do notice how overly intense Rose is about delivering their baby. But it's not until much later that Rose's behavior becomes too aggressive and controlling to be dismissed as that of a woman dedicated to her work and they act accordingly. By then, of course, it's too late to put a stop to Rose's plan.
Rose's interactions with Anne are where Dauda really shines as we see the horrific side of Rose's baby obsession. For all her claims of wanting to give her infertile daughter a baby, Rose's mistreatment of Anne and villainous breakdown show that she really only cares about her own wants. As good as she is elsewhere in the movie, Dauda truly throws herself into Rose's vicious cycle of abuse against Anne. While she might be fun to watch connive against the McHales, Rose's actions as a mother will have you eagerly awaiting her downfall. And after appearing twice on Lifetime as the Token Black Friend, Bukola Walfall finally gets a deeper role to dive into. With just an introductory scene, she allows us to see how timid Anne has become thanks to Rose's cruelty. Walfall will have you feeling for poor Anne as she's physically and emotionally battered by Rose--and cheering whenever Anne finds the courage to stand up to her cold-hearted mother. SPOILER ALERT My only complaint with the film's otherwise riveting finale is that we don't get to find out what became of Anne after Rose's defeat. It would've been sweet if she was shown celebrating Mary's 1st birthday with the McHales, having been befriended by Sarah and Kevin after she helped them rescue their daughter and they indirectly freed her from her mother's control. Spoilers Over
Story is where Beware of the Midwife takes the most hits, as on paper, there's not much here to differentiate it from other Lifetime movies about a baby crazy psychopath terrorizing a young couple. The main leads struggle a bit with their roles and there's some missed potential to add flavor to Rose's by-the-book collusion against the McHales. I also couldn't help but notice an "accidentally visible behind-the-scenes crew member" goof during a climactic third act scene that I can't believe made it to air. Thankfully, the film has a compellingly monstrous villain and slick pacing to keep the generic story relatively engaging from start to finish. It may not rank among Lifetime's finest films, but Beware of the Midwife is still a solid good time despite suffering from a few complications.
Score: 6.5 out of 10 short quick exhales.
review
Aspiring writer and film blogger: Lifetime, Hallmark, indie, and anything else that strikes my interest. He/him.
Twitter: @TrevorWells98
Instagram: @trevorwells_16
Email: [email protected]