Lenny's death and Tan-O fire might bring Sonny home on 'General Hospital'
Viewers believe that the stage is being set for the Nixon Falls storyline to come to a close.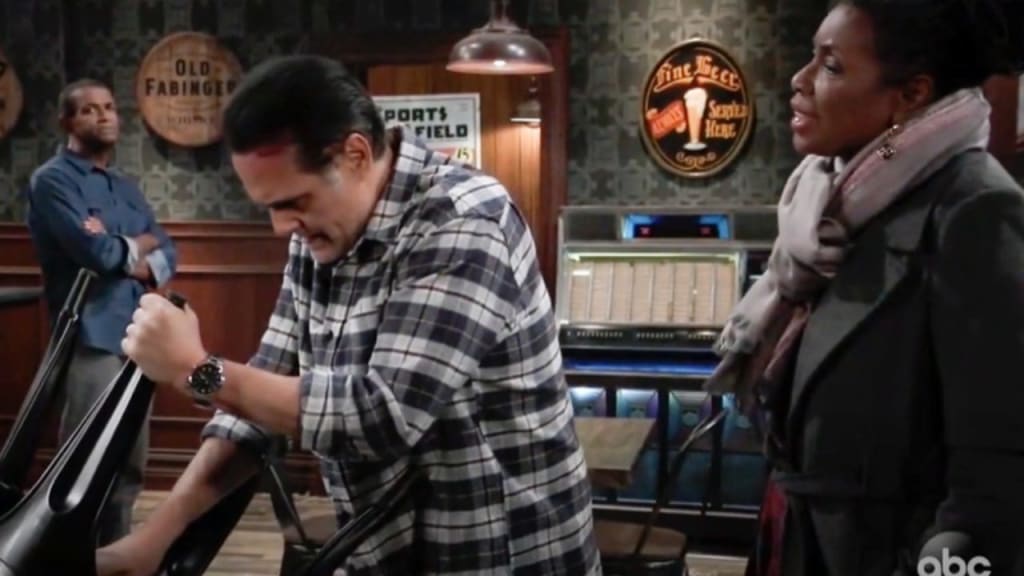 On Friday's episode of GENERAL HOSPITAL, Lenny Caufield died while seated in a chair. Spoilers say the Tan-O will soon catch fire and Mike/Sonny will be caught inside. Viewers believe this could restore his memory and that he will bring Phyllis to Port Charles. This sounds good in theory and there is a possibility that this could happen, It's also plausible that Mrs. Caufield might leave Nixon Falls to stay with relatives who live elsewhere.
GENERAL HOSPITAL viewers have been getting weary waiting on this storyline to end. Many say they want Sonny to return to Port Charles and stop the fake wedding between Jason and Carly. Soaps.com just reported that Steve Burton who portrays Jason tested positive for COVID and he will surely have to quarantine. It's not known if the scenes have already been filmed for Sonny's return or if Burton's absence might delay the wedding. Spoilers have not yet revealed any details continue to say that the marriage plans are going forward. The rumor mill has suggested that Sonny will return home in time to stop the nuptials.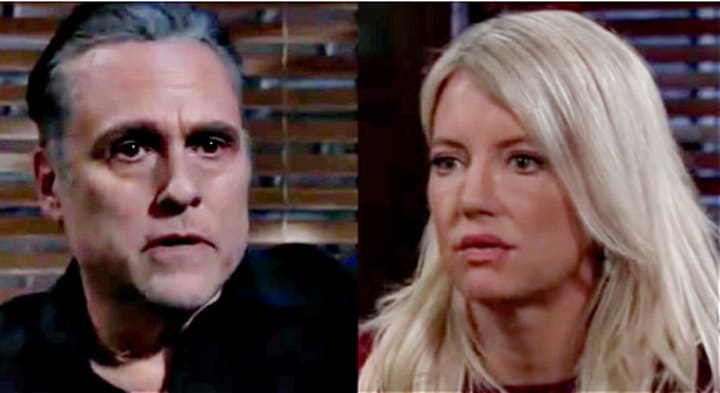 If the Tan-O is destroyed and Phyllis does not have insurance then she will probably leave Nixon Falls. Even if she does have money she will probably desire a fresh start. Nina or Sonny could set her up in Port Charles and since she is a nurse she could work at GENERAL HOSPITAL. The only snag to this is the fact that Nina has been lying about Mike's true identity. She will not have a friend left when the truth is revealed and she will also have to face the wrath of Carly.
Nina could have told Mike who he really is right away but chose to be deceptive. Now a mob war might break out in Port Charles, Jason and Carly are getting married and Jax is on the warpath. Sonny's family is missing him and will be happy to see him. GENERAL HOSPITAL viewers are saying they hope that Sonny's memory will return after the fire and believe Lenny's death has set the stage for the mob boss to go home.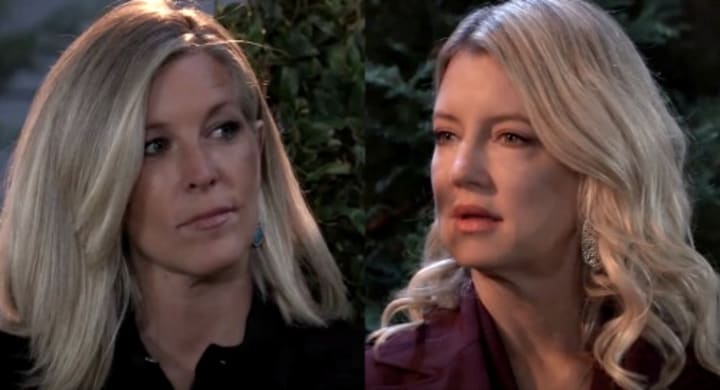 Whether or not Phyllis ends up in Port Charles or not probably will not affect what happens when Sonny's memory is restored but Nina will be in big trouble. GENERAL HOSPITAL viewers are more concerned with the wedding being stopped. Increasing numbers of viewers are concerned that Carly and Jason might begin to have romantic feelings towards one another. They were lovers decades ago but now are BFFs. No one desires to see this couple cross a line and many want Jason to choose Britt.
On social media a number of those who watch GENERAL HOSPITAL say they want Jason to walk away from the mob and focus his time on Britt Joey Novak is trying to stir up trouble and there is no telling what he will do when Sonny returns. Drew Cain is supposed to be coming back to Port Charles soon and no one knows how he will fit into this storyline. There are a lot of loose ends that need to be tied but one thing is certain.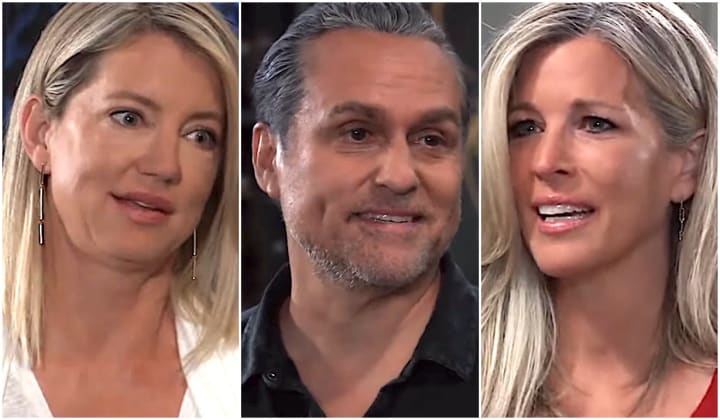 Lenny dying and the Tan-O burning down probably are indicators that Sonny will soon return to Port Charles. Be on the lookout for breaking news and updates to this storyline. It could turn out that Phyllis might be the only friend Nina has left and she might have to reason with Sonny who will be angry when he puts everything together. His emotions could be all over the place and he finds that he cares for both Carly and Nina. This will be one big mess so stay tuned.
entertainment
About the author
Cheryl is a poet, freelance writer, published author and former Newspaper columnist. She has degrees in Psycology and Biblical studies. She enjoys sharing natural cures, and Nostalgia related info. Tips are greatly appreciated.
Reader insights
Be the first to share your insights about this piece.
Add your insights