Lars and the Real Girl is an Amazing Movie
You'll laugh, you'll cry, you'll cheer for Lars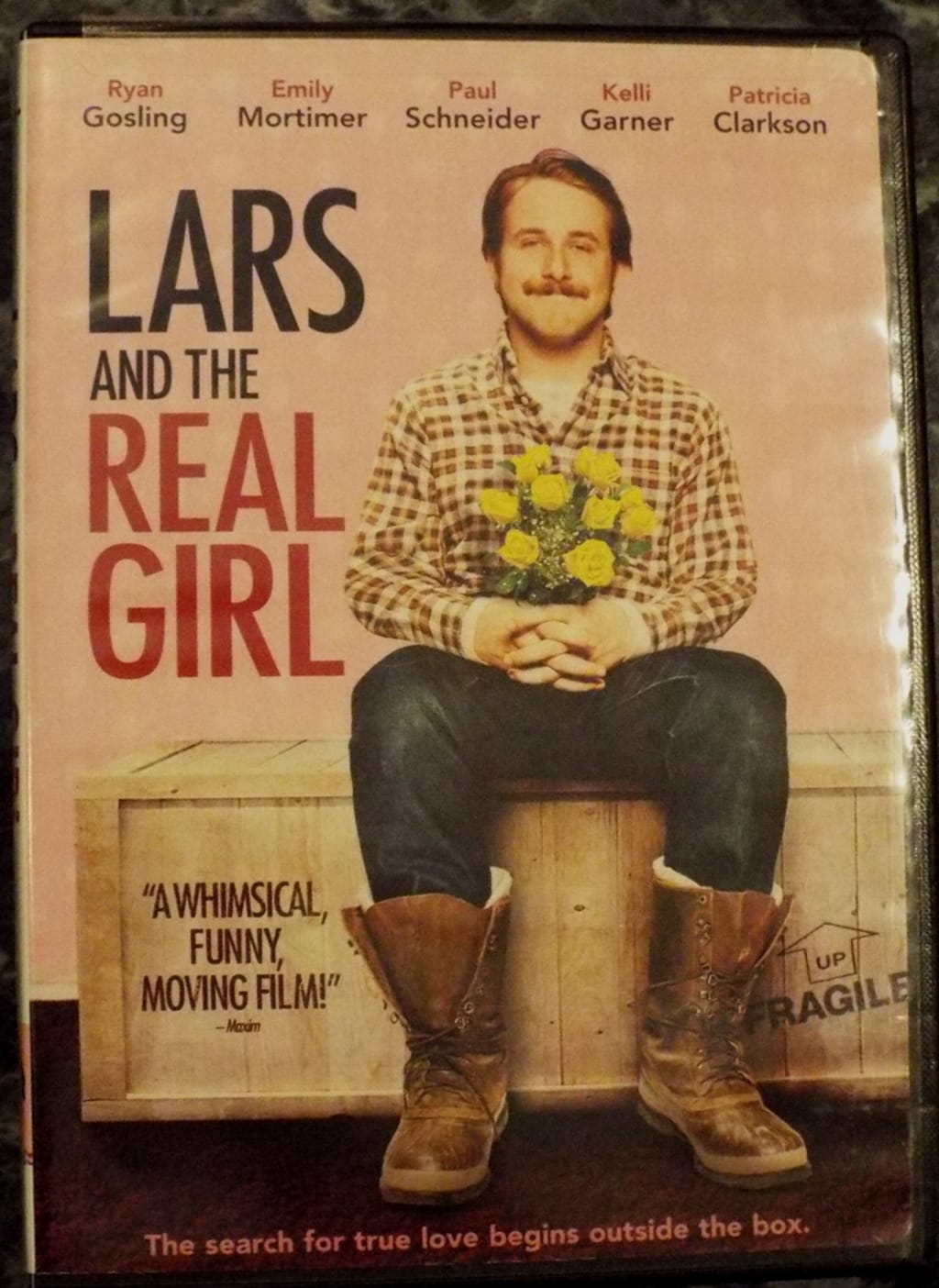 Lars and the Real Girl is an amazing movie about grief, compassion, love, and community. Ryan Gosling stars as Lars, who is "different" in ways you really can't quite grasp. He's quiet, he's shy, he's "off," you might even say he's a little goofy. But he's sweet and simple, and he doesn't ask anything of anyone. Lars is harmless, and in some way, he's the kind of person you just want to hug and take care of.
We learn Lars is grieving and filled with guilt. Although he lives near his brother and sister-in-law, they're not really close.
Lars seems content to be by himself, if the way he pushes people away is any indication. But appearances are often deceiving, and they are with Lars. One day, Lars sends away and gets a life-size doll he names Bianca, and begins a "relationship" with her.
Now bear with me here, because this may sound waaaay off to you, and I know firsthand that this turns a lot of people off. I remember when someone described the movie to me; she thought it was really strange and presented it to me that way and from her description it sounded really bizarre to me, too.
So much so that when I had the opportunity to see if for myself I almost didn't. But the beauty of Lars and the Real Girl is that underneath that crazy-sounding exterior is a very touching, sincere, and heartfelt story.
Who is Lars and what's his story?
The town doctor says Lars is delusional. When asked when the delusion will end, she says "When he doesn't need it anymore. Bianca's in town for a reason."
No one understands Lar's relationship with Bianca, but taking the advice of the town doctor, they go along with it, and include Bianca and Lars in all aspects of community life. I mean, ALL aspects. She goes to the doctor, she goes to church, and parties. With the community's decision to support Lars, everyone, not just Lars, is transformed, and it's a wonderful thing to watch.
This dialogue exchange between the doctor and Lars says a lot about Lars:
Doctor: "It's such a comfort sometimes, just to have somebody's arms around you. Don't you think?"
Lars: "No."
Doctor: "It feels good."
Lars: "It does not feel good. It, it hurts."
If this doesn't just make your heart break for Lars, then nothing will. It made me want to hug him even harder, but of course, I wouldn't, because Lars doesn't like to hugged.
With Bianca at his side, Lars learns how to be in relationship with people, he learns to feel and process his feelings, and he grows into the kind of person who isn't so different or "off." Bianca helps him become part of a community. To belong.
I don't want to give anything else away, because watching Lars develop in "real time" is part of what makes this movie so beautiful. But I will say that if you stick with it, and if Lars touches you in any (positive) way, you'll be glad you stayed to the end. Be warned: you might need tissues, so be prepared.
Ryan Gosling plays the tender and sweet Lars to perfection, and Emily Mortimer puts in a great performance as his sister-in-law Karin. Patricia Clarkson's performance as the doctor is right on the money, as she is in most of her roles.
This movie is a romance, it's a tear-jerker, and it's a comedy. It's also magnificent.
Lars and the Real Girl is well worth a watch, but it's not for everyone, or maybe it would be if they just give it a chance.
I give this movie as many stars and buckets of popcorn as I'm allowed to award.
Lars and the Real Girl, 2007, Written by Nancy Oliver, Directed by Craig Gillespie.