Kyle and Summer may have wedding number 2 on The Young and the Restless
Skyle fans should take note that this couple could be their own worst enemies.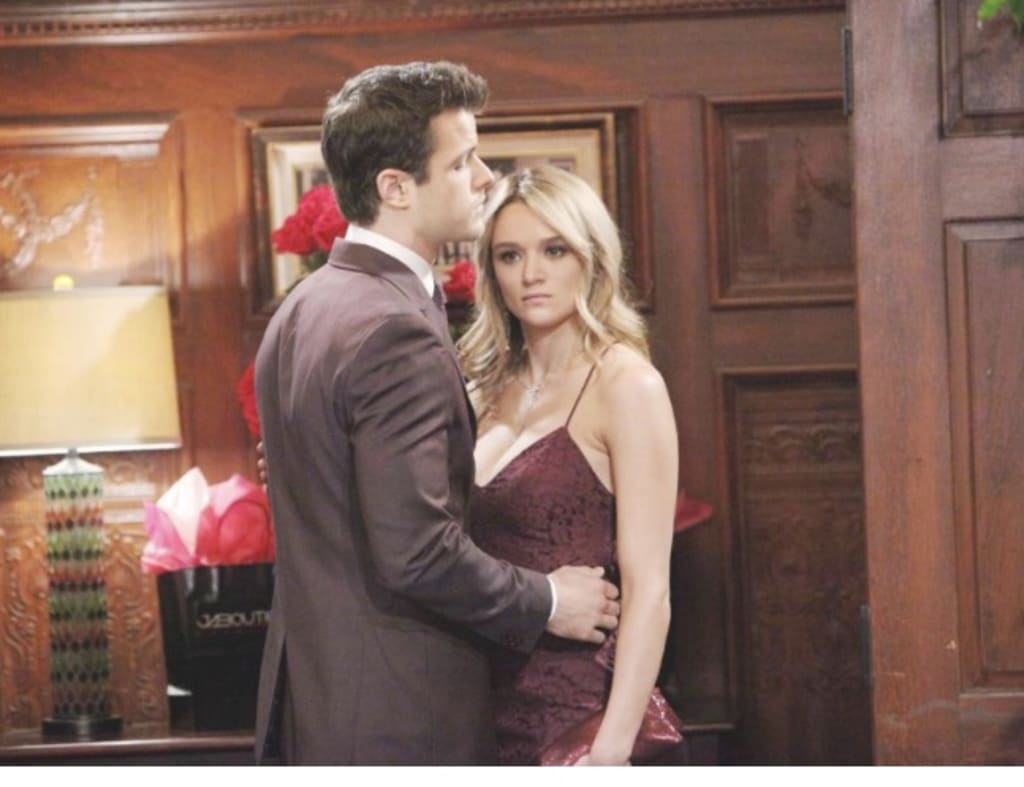 Kyle and Summer light up the screen
The history of Kyle and Summer on The Young and the Restless has been quite complicated, to say the least. Both of their mothers were once married to Jack Abbott and initially, it was thought they were half brother and sister. Nick Newman was determined to be Summer's dad and the two grew up as stepsiblings. In later years Sharon rigged another DNA test and once again everyone thought Skyle were brother and sister. Their families were frantic to keep them apart before they consummated their relationship. Just a few years back, Ashley had Jack thinking perhaps Victor's dad Albert Miller was his biological father, which if true would have made Kyle and Summer cousins.
The truth came out that John was Jack's father, but Kyle and Summer went in separate directions. They both returned to Genoa City and things quickly became complicated. Kyle's feelings were reignited but Summer played games by teasing him and later sleeping with Billy. Kyle gets fed up and turns to sweet Lola. When Ms. Rosales needs an organ donor, the only match in town is Summer. Kyle tells Summer he will marry her and remain with her for a year if she will help Lola and she does. This was one of the more bizarre storylines that allegedly came about because the CBS daytime vice president was not a Skyle fan.
Kyle did not remain with Summer for a year, divorced her and, married Lola. A new VP was hired who loves Skyle and now they are back together but for how long? Theo and Lola do not seem to be threats and may possibly be moving on. Fans have been suggesting that Lola be paired with Noah Newman, and Victoria seems to have her eyes on Theo. What then could be the undoing of this popular couple? It would be themselves. On Tuesday, Kyle and Summer talked to Victor about their relationship and Summer said she was crazy in love with Kyle. He did his best to convince Victor that his goal was to prove that he and Summer are right for each other.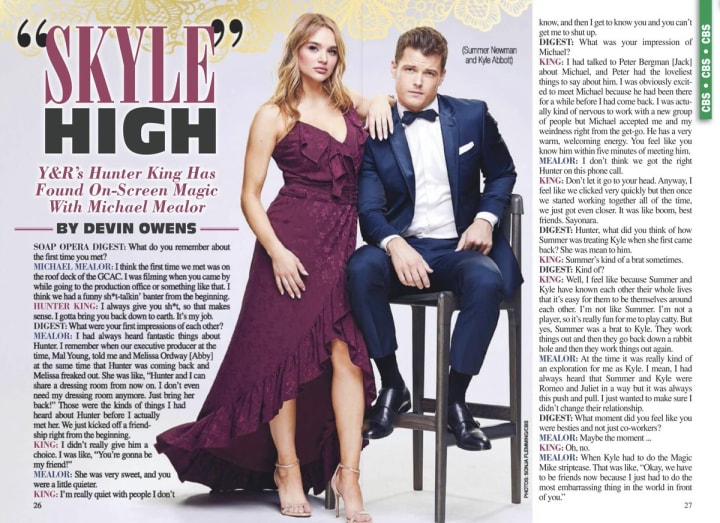 Kyle also said that in time he would marry her. Victor ended the conversation by saying that Kyle would not want to disappoint him. It's evident that the couple is really in love but can they make a lasting relationship. They mean what they say but can they live it out together and working side by side at Jabot? No couple ever lives happily after ever on The Young and the Restless. Even Victor and Nikki have had to go through 5 weddings. If Skyle marries, it will be their second trip down the aisle and fans will have to wonder how long the writers will allow them to be happy. Gone are the days when there were long-married soap couples who were the matriarch and patriarch of their families.
Everyone looked up to these couples and they were excellent role models. If Summer and Kyle are to be a power couple and super duo, they will no doubt go through more changes that Victor and Nikki could imagine. In the land of soaps, there are no faithful couples who have not cheated so adultery is a possibility. AN issue at Jabot could tear Skyle apart. On Tuesday Summer pointed out that now that her grandfather is retired, he has more time on his hands to plot a scheme to break them up. Kyle, however, did not seem fazed but he might need to heed Summer's wise words.
Spoilers have said that because of social distancing Kyle and Summer will not be involved in any hot love scenes, which is a disappointment to their fans. Michael Mealor and Hunter King have great chemistry together and they light up the screen. Be on the lookout for spoilers, breaking news, and Skyle updates. Perhaps the writers will allow the couple to get married and enjoy a longer honeymoon phase than they did in their first trip down the aisle. Perhaps in time, there may even be the pitter-patter of tiny feet of a little Kyle or Summer running around.