Kim Coles joins Days of Our Lives as Nurse Whitley
A showdown is coming between the woman who is married to Abe Carver and the one who kidnapped him.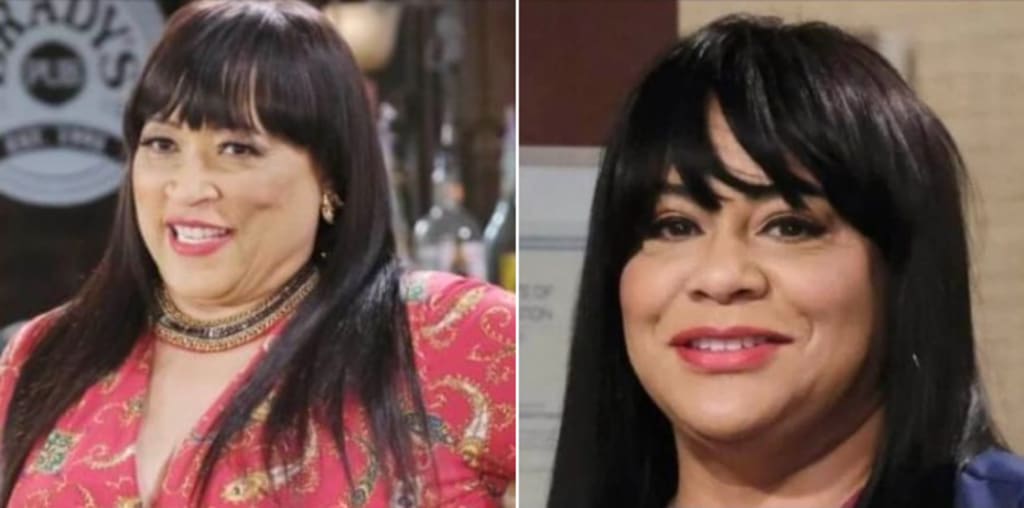 From Synclair to Nurse Whitley
If the voice of Nurse Whitley on Days of Our Lives sounds familiar it's because underneath the wig of the Paulina Price (Jackee' Harry) lookalike is Kim Coles a popular comedian and actor. Coles is well known for appearing on the Wayans Brothers' comedy show Living Single and later as Synclair James Jones on the 90s sitcom Living Single. No details have been given regarding why this nurse kidnapped Mayor Abe Carver from Salem University Hospital but in time it will be revealed.
Considering the nature of her crime Nurse whitley probably will not be on Days of Our Lives for the long haul. DOOL fans will no doubt be in for some funny scenes as Paulina goes searching for her husband, When she meets her lookalike face to face and confronts her it will be must see TV. Coles will bring some laughs of her own so this storyline will be filled with humorous moments.
The versatile Kim Coles
Coles is a published author of the book I'm Free But It Will Cost You, 1998. She appeared on Celebrity Mole: Hawaii and was the first contestant to be eliminated. Coles also joined other celebrities for a weight loss journey on the VH1 reality show, Celebrity Fit Club. In 16 weeks he lost 24 lbs, and dropping close to 4 percentage points in body fat, going from 34.7% to 31% with the help of her team, "Ralphie's Angels". She lost 10.2% of her body weight, dropping down to 196 lbs
The actress was born Kim LaShaunda Coles on January 11, 1962 in Brooklyn New York. Kim attended a private Luthern school and was a quiet and studious child until high school. This is when her sense of humor began to emerge. She graduated from Brooklyn Technical High School and attended North Carolina Central University. She was married to Anton Edwards from 1985 until they divorced in 1995. She married Reggie Mckiver in 2015 and they divorced in 2019.
Coles was a regular panelist on the 2000 revival of To Tell the Truth during its second season. She was also featured as a guest host on two episodes of The View. Coles was a co-host of the syndicated daytime television show In The Loop With iVillage alongside The Apprentice winner Bill Rancic and fellow season one contestant Ereka Vetrini. She has recently joined the cast of 10 Items or Less on TBS.
On September 30, 2009, she hosted the game show Pay It Off, lasted for one season on BET, which is similar to Debt. In 2010, she appeared on RuPaul's Drag Race. She appeared in an episode of TV One's series "Life After" in late 2011. (Wikipedia)
Paulina and Whitley will meet face to face
Be on the lookout for Days of Our Lives spoilers and updates related to Nurse Whitley's motive and her end game. Spoilers tease that soon Paulina will be a patient of the crazy nurse. It's not clear if this is intentional in order to locate her husband or if Paulina ends up hospitalized because of panic attacks. What is known is that the two women will have a faceoff and viewers don't need a spoiler to tell them who will come out on top. This is going to be must-see TV and DOOL viewers will not want to miss any of it. Keep turning in weekdays on Peacock to find out what comes next for Abe and Paulina who have had quite a bumpy ride in their relationship and it seems like it is going to continue.
​
​
About the Creator
Cheryl is a widow who enjoys writing about current events, soap spoilers and baby boomer nostalgia. Tips are greatly appreciated.
Reader insights
Be the first to share your insights about this piece.
Add your insights