Kelly Thiebaud continues dealing with rude fans of General Hospital
Her hair and her character have been attacked online. This time bullies compared her in a negative manner to Kelly Monaco.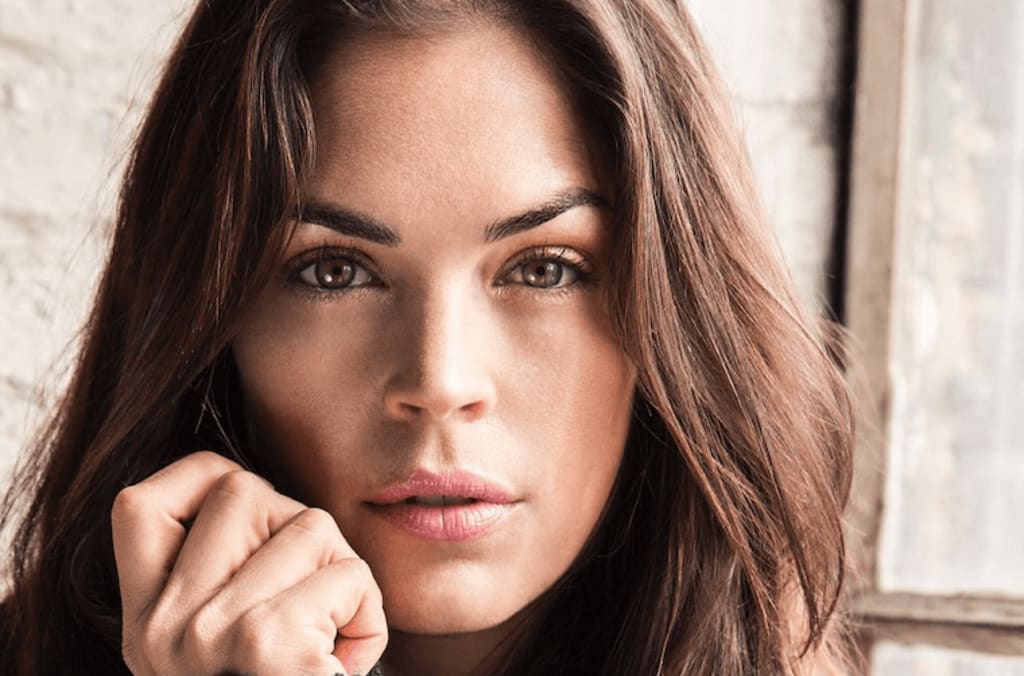 Kelly Thiebaud
General Hospital Spoilers: Kelly Thiebaud is cyberbullied again
Kelly Thiebaud has portrayed Britt Westbourne on General Hospital from 2012-15. She returned between 2017-18 and has now been on the show since 2020. Her parents, Cesar Faison (Anders Hove) and Liesl Obrecht(Kathlene Gati) are two of the most ruthless villains to ever arrive in Port Charles. As the offspring of these two, their daughter Dr. Westbourne can be pretty brutal herself. Unfortunately, in real-time Kelly has been dealing with cyberbullying on more than one occasion.
This past August Steve Burton who portrays Jason Morgan on the ABC soap used his social media platform to tell irate fans to leave Thiebaud and Kelly Monaco who plays Sam McCall alone. He pointed out that his castmates should not be attacked because of how their characters are being written. The problem arose when Britt was paired with Jason and Sam began hanging out with Dante Falconeri (Dominic Zampragna). JaSam fans began hating on Thiebaud and Monaco. Burton said he could handle anything that came his way but told the fans they should not bully the ladies.
General Hospital recap: Kelly Monaco also gets cyberbullied
Kelly Monaco has seen her share of cyberbullying during the past few years for a variety of reasons. In addition to General Hospital fans not liking her breakup with Jason's they have targeted the actress because she posted a photo to Instagram wearing pajamas when she was lounging at home. There were brutal comments because Monaco was not wearing makeup and she has now stated that she no longer spends as much time on Instagram because of the haters.
The actress also was accused of having COVID-19 when her mother announced that she fainted because of the lights on the GH set while wearing a mask. There were also unfounded rumors that she was disgruntled and leaving the show because Billy Miller was switched from Jason to Drew Cane and then fired. The two Kelly's seem to get more hate than other female actors on the ABC soap. Both women have defended themselves but to no avail.
Kelly Thiebaud's hairstyle was judged
Prior to being attacked in August over the storyline, Kelly Thiebaud was chastised on social media because she wore her hair in bangs during the height of the COVID crisis in 2020. This was during the period when the daytime actors were doing their own hair, and makeup and wearing their own wardrobe. Thiebaud said bangs made it easier for her to style her tresses but some fans said ugly things to her. She stood up to the online bullies but now they are harassing her again.
Kelly Thiebaud is compared to Kelly Monaco
Kelly is being bullied this time by a fan who misunderstood a post about the actress saying she would be a good detective. She was talking about herself but the GH viewer assumed she was referring to her character and told her that she was no Kelly (Monaco). This fan obviously thought the actress wanted her character to be like her on-screen rival, thus implying that Britt would never measure up to Sam. The actress quickly pointed out that she is Kelly(Thiebaud). You can read the entire story by clicking on the following link.
Kelly Thiebaud moves on from the haters
Kelly's beauty caught the eye of an agent from a modeling agency when she was a teenager. Her mother made her wait until she finished school before becoming a model. Thiebaud has said in the past that she is just trying to do her job but the bullies won't stop. The problem with online hate is so bad that in a large number of Facebook groups the facilitators require members to agree not to be mean-spirited and attack the actors or other members.
No one should have to tell adults to play nice but it seems that lately many allow their true selves to come out when they can hide behind a screen. Soap operas are entertainment and should not be taken so seriously. The actors are only playing out what the writers have given them. They are doing a job to make a living and don't need the drama.
celebrities
About the author
Cheryl is a poet, freelance writer, published author and former Newspaper columnist. She has degrees in Psycology and Biblical studies. She enjoys sharing natural cures, and Nostalgia related info. Tips are greatly appreciated.
Reader insights
Be the first to share your insights about this piece.
Add your insights