Joey Novak is big trouble on 'GENERAL HOSPITAL'
Vincent Novak's nephew likes to break the rule and push boundaries.
Joey Novak
Joey Novak first appeared on GENERAL HOSPITAL on June 30, 2021, and returned on July 15, 2021. He showed up again on August 6 and it appears he is a smart ass who likes to throw his weight around. He seems to be taking advantage of the fact that Sonny Corinthos is believed to be deceased and is trying to intimidate his family. Brando Corbin stepped in on one occasion and seemed to calm him down but he came back for more trouble.
Shortly after Sonny was presumed dead on GENERAL HOSPITAL spoilers began teasing that there would be trouble from the Novak family. There had been some mob violence where allegedly the entire family had been killed. Prior to Carly attending the meeting with the five families. the rumor mill suggested that she might marry a mob boss in order to keep the peace. It was suggested that she would wed Vincent Novak and spoilers suggested he might be portrayed by Cameron Matthison.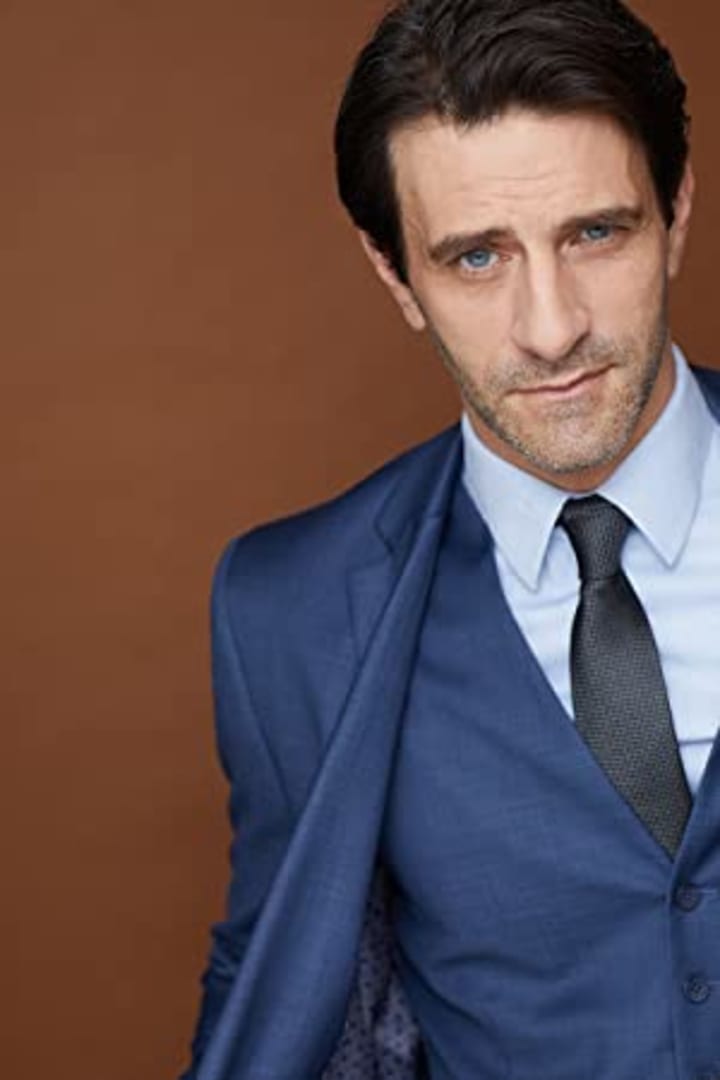 GENERAL HOSPITAL still has not revealed an air date for Mattheson and neither have they said with certainty what character he will play. The actor was recently on ABC's GMA3 and said he could not tell anyone which character he will be. In the meantime, Vincent Novak's nephew Joey has been stirring up trouble in Port Charles and pushing boundaries. he threatened Spinelli and Jason beat him up but he continued to show up at the Metro Court.
Last week Joey tried to intimidate Josslyn and Jason gave him a warning that neither the five families nor his uncle would like the way he is handling things. Joey and his goons just laughed as if they did not care. Joey said there would be no problem and asked Jason if Carly was still in charge. It looks like this nephew of the mob kingpin believes he can get away with his actions, and that he is going to stick around a while and be a thorn in the side of Jason and also Carly.
It is believed that the Novaks are related to the crime family by the same name on the 1980s ABC soap RYAN'S HOPE. Joey is said to be his uncle's favorite nephew and perhaps this is why he believes he can get away with so much. There was a Joe Noval on RYAN'S HOPE who was portrayed by Walt Wiley and Roscoe Born. A Mr. Novak without a first name was at the five families meeting and not long ago was seated at a table at the Metro Court. He was a tall, heavy set actor and Carly and Jason announced their nuptials to him.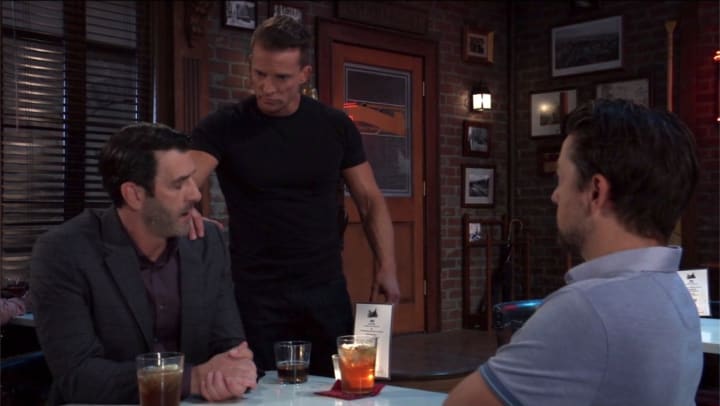 The actor who is portraying Joey Novak is Patrick John Zeller, who was born on July 16, 1977. He is no newcomer to daytime and has previously had small roles on the soaps ALL MY CHILDREN, GUIDING LIGHT, ONE LIFE TO LIVE, and AS THE WORLD TURNS. He also appeared in the films NO RESERVATIONS,( 2007), JUST ONE MORE KISS. (2019) and FUGITIVE ZERO, (2020).
Carly and Jason want to keep the peace and protect their family but Joey Novak seems to want to go to war with the Corinthos organization. GENERAL HOSPITAL viewers want Sonny to come home and put an end to the mob violence. Fans of the show have for decades, overwhelmingly said they do not like this aspect of the ABC daytime soap. There had been a period where it looked like the writers were heeding the fans and there was no mob violence. Now things are escalating in spite of viewer complaints.
entertainment
Cheryl is a poet, freelance writer, published author and former Newspaper columnist. She has degrees in Psycology and Biblical studies. She enjoys sharing natural cures, and Nostalgia related info. Tips are greatly appreciated.
Receive stories by Cheryl E Preston in

your feed