Irvington Author Brings Napoleon to Life in 'Betsy and the Emperor'
The Little Known History of Betsy Balcombe and the Emperor of France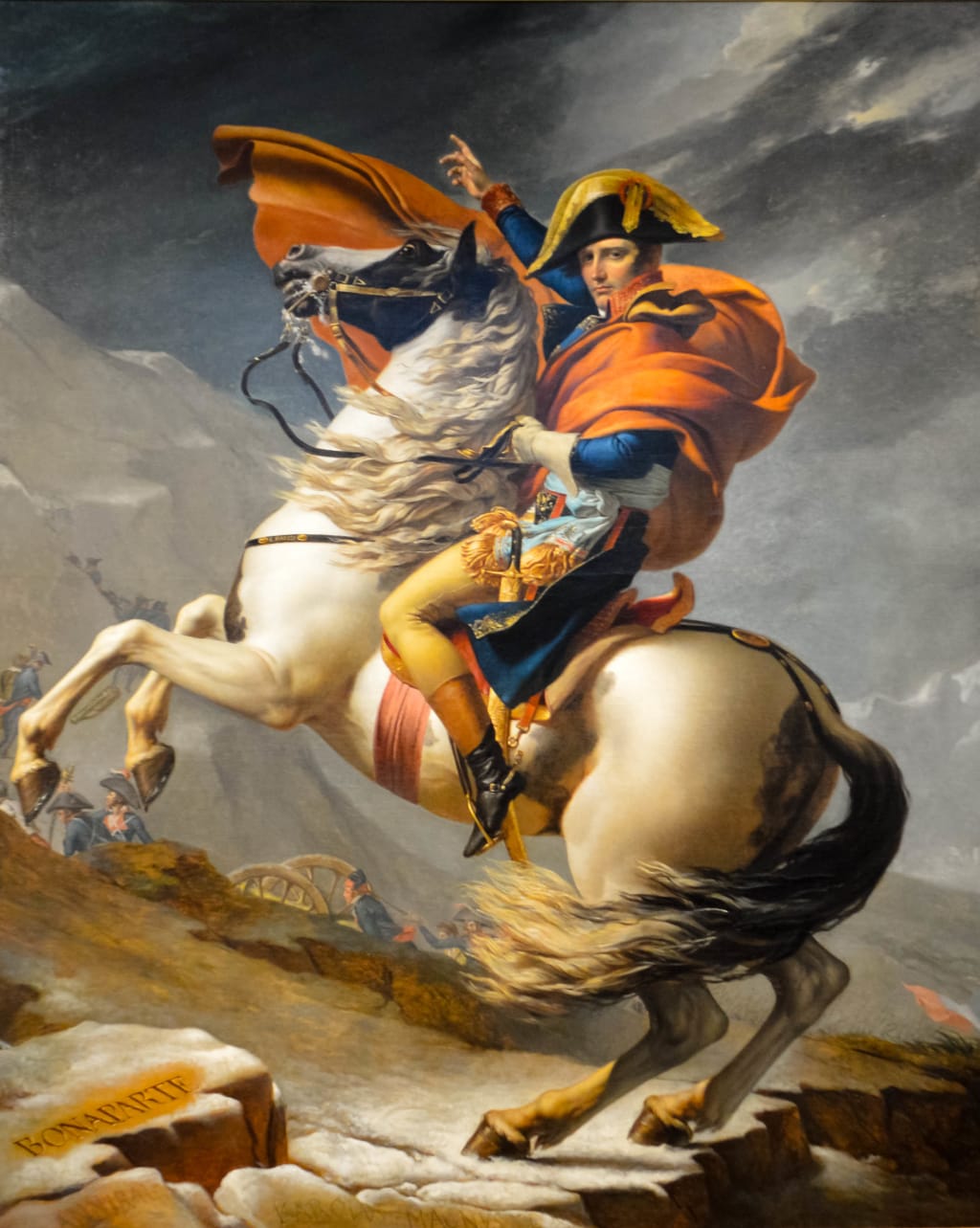 Photo by Francisco Angola https://www.flickr.com/photos/fran001/
Coming from a family of writers, author Staton Rabin of Irvington can easily point to the connection her family tree represents to her career path. But academically as a preteen, her roots did not initially flower where one would expect. "In the English department, they were always complaining and it took too long to read my work," she remembered. So in order to plant her future in the world of literature and film, she had to find her inspiration elsewhere.
"The history teachers viewed history as art," Rabin said, and with the recent publishing of Betsy and the Emperor, its author credits their creativity for giving her the freedom to develop as an individual.
This historical novel for young adults, which captures the events of Napoleon's exile on St Helena, was far from the first time she brought history to life at the Hastings-on-Hudson school system. Her teachers let her make movies, cast them in historical roles, and it didn't even matter one lost their head in a portrayal of King Charles. "I think the sense of fun they had in their approach to teaching, life and history rubbed off on me," Rabin said.
They might have rubbed Betsy Balcombe the same way had she walked in the same shoes as Rabin. Exiled, in a sense, like Napoleon with her British military family, this real life 14 year old befriends the emperor and serves as the eyes the story is seen through.
"Betsy, I admit is basically me," Rabin revealed. Although Rabin admits she wasn't quite as assertive as the Tom-boy type who was relegated to the island over 200 years ago.  
Either way, her formula takes a less traditional approach. "My stories have a historical basis. But with some very little known aspect of history and with a different take on characters we thought we knew."
This story jumped out when Rabin found a real conversation between Betsy and Napoleon, which illuminated the emperor in a light that he's not normally portrayed.
Betsy had just been imprisoned by her father in the wine cellar for stealing Napoleon's sword. The emperor above caught a glimpse of her crying, and instead of rubbing it in, he sympathized with her as one prisoner to another. He even confessed to crying at times himself.
A compassionate and vulnerable Napoleon didn't sound like the historical figure she know. The conversation also sounded like movie dialogue and so she began to write a film treatment for it as a 23 year old in 1983.
At the same time, she began to construct a novel as a means to sell a screenplay, but the 20 year wait didn't arise out of a lack of white out or the release of Windows '95.
Fourteen wasn't very far off from the twentysomething Rabin. So writing for a rebellious teenager who saw beyond such things as clothes and makeup, came naturally to the NYU Film school graduate. That was until she hit a wall that left her blinded as to why she couldn't complete the book.
Only after about seven years did she realize that she was too young to write about a man in the midst of a midlife crisis. "The mother of all midlife crises," she asserted.
So in the interim she proceeded to build a career, while waiting for Wellington to arrive at Waterloo. She learned to write for children by landing a job writing for a children's encyclopedia in 1986 and went onto publishing picture books and shorts stories. 
Rabin has also worked as a Story Analyst for among others, William Morris and New Line Cinema, and over the last twenty years, has served as a script analyst for many screenwriters, novelists and Script Magazine. 
Now, in addition to Betsy, Tsarevich will soon be released and followed by Dr. Miracle. A novel that features a confrontation across the time continuum between a teen from South Central LA and Dr. Roger Bacon – the inventor of gunpowder. 
But by early midlife in 1990, she was firmly acquainted with Bonaparte's legacy.  Personally not enamored with his militarism, she still feels he's often unfairly characterized as the Hitler of his time.  
Like Hitler, though, he gained power through the vote but conversely describes him as "an autocrat for democracy." He had unlimited power but instead built upon the ideals of the French Revolution. And not only did he extend the democratic Code Napoleon to his people, but also to those he conquered. 
Today, it serves as the basis of laws in over two dozen countries. But in actually getting to meet Napoleon through the stream of scribes that followed him around, she found his charm to be inescapable.  And even at his most powerful, this supposed megalomaniac took genuine interest in those he met by inquiring into the events of their lives.
An appealing trait in any century, according to Rabin, but even though she completed the book in 1994, her 290 pages of prose didn't find a publisher until 2002.  The success of the Harry Potter series dispelled the myth of the limited attention span of the average 10-14 year old and opened the doors for Betsy.
Despite having the book optioned for film around a dozen times, The Monster of Longwood, is finally on the cusp of production.   The project lingered around for years because of the interest generated by so many actors wanting to portray Napoleon. "There's a lot of short leading men out there," she joked
So while she admits "a writer lives a feast or famine existence," with years of waiting for a fat Hollywood lump sum, it can still factor out to standard 9-5 subsistence.  Of course, she's looking forward to the day they start shooting the movie, which will star Al Pacino.
But she's also looking beyond her own success.   Rabin is somewhat concerned this novel will be perceived as Chick-lit, because it certainly was not the intent.  Betsy Balcombe refused to go down the road 19th century had mapped out for her, which has given Rabin the opportunity to tell a story she views to be primarily about freedom. 
In turn, she hopes the novel encourages nonconformity and the sentient is meant to extend to children. "The idea of regimented good behavior is not in the best interest of children and not in the best interest of society," Rabin concluded.
Please Like my entertainment page on Facebook