Ingo Rademacher's last air date announced for General Hospital
The actor was recently fired and his final scenes will air by the end of the month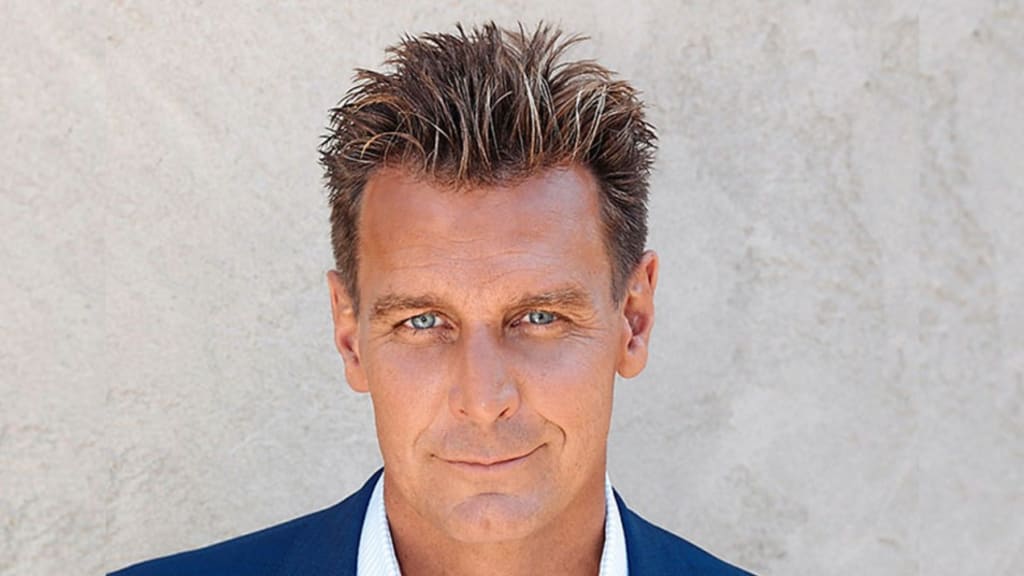 Ingo Rademacher was confirmed fired by General Hospital
Rumors have been swirling and fans had been bracing themselves for this news. Now it is official that Jasper Jax is history unless there is a recast.
Rademacher's Firing Is Confirmed
Ingo Rademacher is a German-born, Australian actor, who is best known for his role of Jasper "Jax" Jacks on the ABC daytime drama General Hospital. In 2012, he portrayed Officer Sacks in the film Alex Cross. and placed 5th on the 16th season of Dancing with the Stars. Ingo also had the role of Thorne Forrester on the CBS soap The Bold and the Beautiful but now his soap career has come to an end as Fame 101 and TVLine are reporting that the GH cast member has been fired.
The actor has been working on the ABC soap for 25 years and fans have enjoyed his character popping in and out of Port Charles since 1996. Concerned viewers began asking for ABC execs to give him the boot earlier this year when Rademacher shared a post on his Instagram story that referred to transgender four-star admiral Rachel Levine, as a "dude".
Controversy Ensues
Rademacher's castmate Cassandra James who portrays Terry Randolph addressed the issue with the following statement. "I am aware of a transphobic post shared by a fellow General Hospital actor," "Shame on you."
"You have some serious unlearning and education to do," she said of Rademacher, but did not identify him by name. "I feel deeply disappointed that such a public display of ignorance could come from our GH family."
"Misgendering trans folks is violence and if you come for one of us, you come for all of us," James continued in . "The cis world doesn't get to decide which of us is valuable. I am so proud of the fans for always holding us to a high standard, for calling out transphobia and violence." James is the first transgender female to portray a transgender television character.
Rademacher goes on a rant
Ingo later went on a social media rant regarding being against vaccinations for the coronavirus. This is when irate fans began calling for him to be fired. During this past week, rumors began surfacing that Rademacher and General Hospital castmate Steve Burton were going to be let go from the soap because they refused to be vaccinated. Burton who plays Jason Morgan was quarantined with mild symptoms of COVID during the summer so it's surprising that he would refuse the vaccine.
ABC has made vaccinations mandatory for the safety of the employees but GH is the only soap thus far that is complying. General Hospital viewers have been waiting for confirmation regarding the two actors and now they know that at least one of them has gotten the ax. The rumor mill suggests there may be additional firings to come and fans will be waiting to find out if Burton or others lose their jobs. This is truly a difficult moment in the soap world.
Rademacher was born in Germany on 22 April 1971 and his family moved to Australia when he was 10. He left college to begin a modeling career and later appeared on the Australian soap Paradise Beach. During a one-year break from General Hospital, Rademacher had a role on the short-lived primetime soap opera Titans. He has also been on the television shows Clueless, According to Jim,
Those who were were calling for Rademacher's firing will no doubt feel vindicated but this is a sad situation. A 25 year career is down the drain and there are a lot of hurt feelings because of Rademacher's comments. His wife and children will also pay a price for his views. Be on the lookout for updates and breaking news related to General Hospital and what happens next. Rademacher's last air date is November 22.
celebrities
About the author
Cheryl is a poet, freelance writer, published author and former Newspaper columnist. She has degrees in Psycology and Biblical studies. She enjoys sharing natural cures, and Nostalgia related info. Tips are greatly appreciated.
Reader insights
Be the first to share your insights about this piece.
Add your insights