If You Loved "Booksmart," Go Watch "Dude"
Celebrating Female Friendships on Screen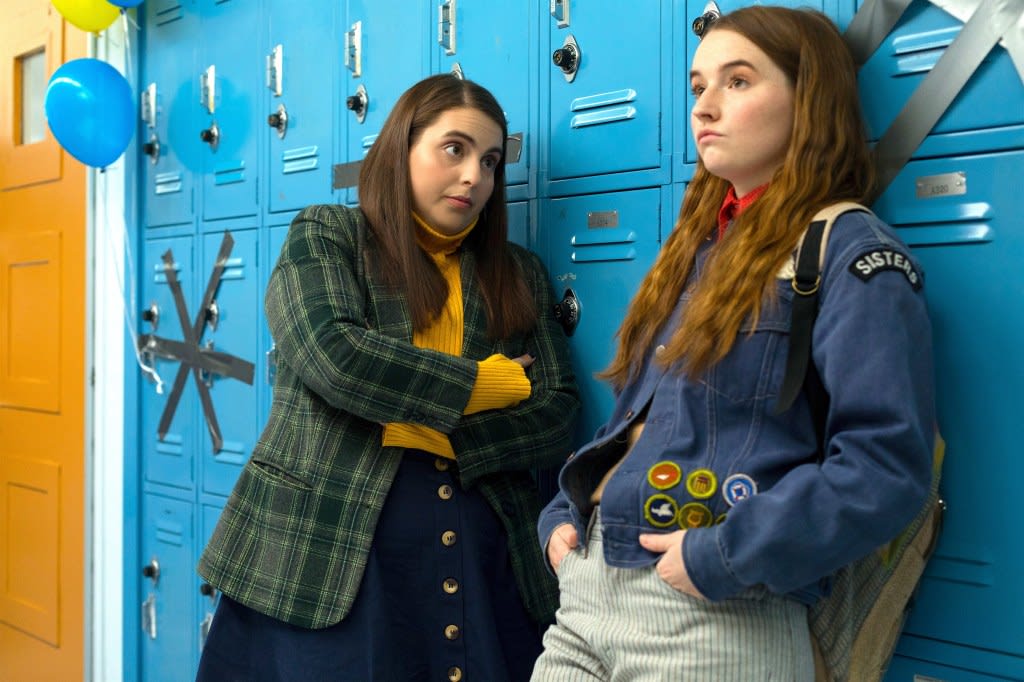 Soulmates are not always romantic figures. Sometimes, soulmates are the friends we surround ourselves with.
In Booksmart, we meet Amy and Molly as they get ready to finally leave high school behind. As each other's biggest cheerleaders, they don't seem to need anyone else.
Amy and Molly are so protective of each other, they create a forcefield around themselves; one that doesn't leave room for anyone else.
Molly is focused on achieving her college and career goals, while Amy is dedicated to environmental and activist work. In their determination to make it through high school, however, they fail to enjoy the journey.
When Molly realizes that the kids who were making memories in high school, were also making the grades they needed to get into college, she has an existential crisis. Molly insists that she and Amy need to go to the biggest party of the year to make up for all of the lost time they let slip by.
Through a series of hilarious mishaps, quick-witted dialogue, and over-the-top characters, Molly and Amy realize that their dependency on each other has been holding them back all along.
Booksmart goes beyond a movie about two high school girls. It is a movie that many women can watch and see themselves in - Molly's ambition, Amy's soft heart, and the insecurities they share are nuanced.
We are not shown the catty displays of manipulation, deceit, and jealousy that we usually do between women in movies; we are not faced with two girls fighting over the same love interest, or career, or achievement. Instead, we are shown a very raw version of the ways women end up subtly, and often unconsciously, hurting each other. As a result, we are also shown a genuine story of growth, vulnerability, and self-awareness.
All, while laughing with our best friend, along the way.
As more women writers and directors are making it on screen, we are also getting more representations of genuine relationships between women.
Similar to, Booksmart, the 2018 movie, Dude is a coming-of-age story about deep connections, amazing female friendship, and the fears that arise with change.
Dude has a similar raw humor to Booksmart, with more of an emphasis on dramedy than comedy. With an awesome soundtrack, fun outfits, ridiculous situations, and a ton of weed, Dude will have you laughing, just before it has you crying.
If Booksmart is a lesson on missing the moments in life, then Dude is a story about getting stuck in them.
After a tragedy occurs within their friend group, Lily becomes obsessed with savoring each moment. She is terrified of the future's uncertainty and becomes dedicated to honoring the past. As she does this, she fails to realize how she is pushing the future away, but not putting it off.
As Lily tries to become more involved in her friends' lives, she starts to become controlling. She struggles to navigate the line between wanting to keep her friends close, and letting them live their own lives. Lily must learn how to stop focusing on the ways that the present becomes the past, in order to truly appreciate the people in the moment.
Lily, Chloe, Amelia, and Becks' friendship reflect the complex experience of placing too much of your identity in another person.
Through the challenges they face, the young women in both these films, remind us of what it means to find, and value, connection. By challenging their views of the world, themselves, and each other, these women are able to face uncomfortable change and flourish despite it.
Above it all, though, they can bravely go forth in the world, knowing that they have each other's love to support them. Both Booksmart and, Dude will leave you feeling light-hearted, hopeful, and ready to face the change that challenges you.
Note from the Author
Thank you for reading my article! I appreciate you taking the time to consider my thoughts, and I hope that they help you out. If you enjoyed this article, you can let me know by adding a "heart," or by reaching out to me on Instagram at @emkeels!
If you want to support my writing, check out my author profile for more articles, thoughts, and short stories. Tips are never an obligation, however, they are always deeply appreciated!
Thank you again for your support. I hope this article made your day a little brighter.

Emily Keeler
Hello! Welcome! I am a 25-year-old, writing from Ontario. I write blog posts and short fiction. Thank you for stopping by! Enjoy!
Instagram.com/emkeels
Patreon.com/emkeels
Twitter.com/sleepydrafts
Twitch.com/sleepmily
See all posts by Emily Keeler →