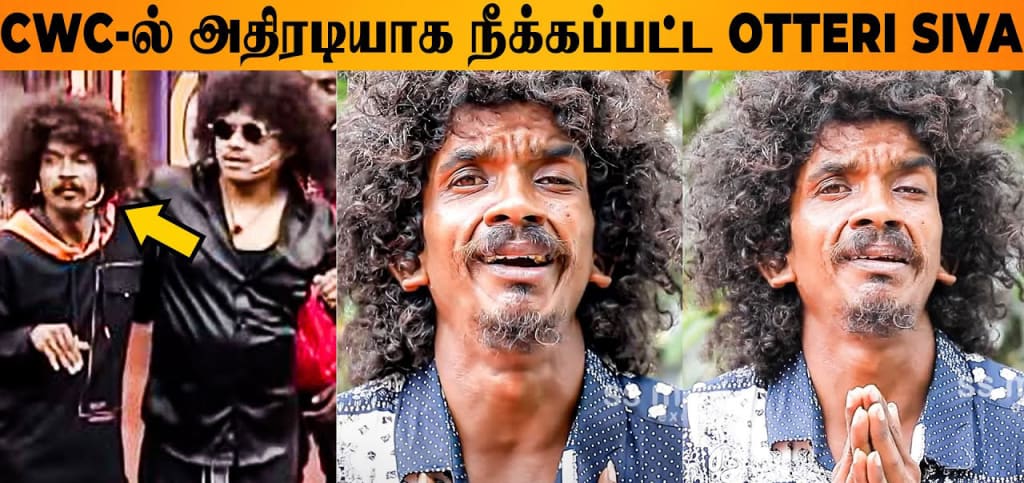 Cook with Comali season 4 has started on Vijay TV and Otteri Siva has left the show. So while the exact reason for his resignation was not known, now he has given an interview to a popular media and the information about it is currently going viral on social media.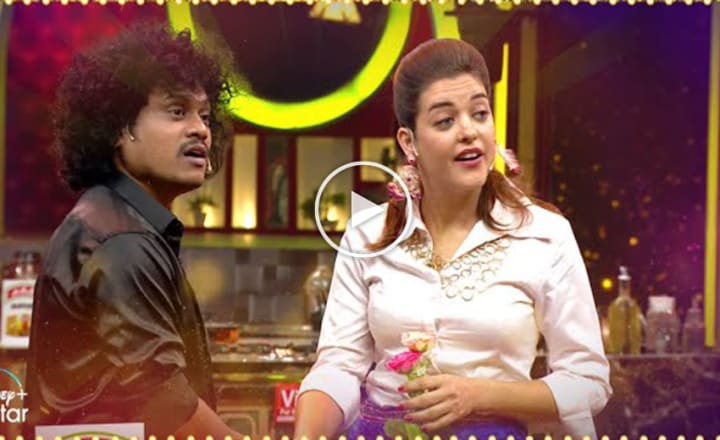 Although there are many programs on Vijay TV, the show that has attracted the hearts of the fans is Cook with Komali, which has received very good response for the last three seasons, and now the fourth season has started. GB Muthu, Otteri Siva, Singapore Deepan, small screen actress Raveena Thaka, Sunitha, Monisha, Manimekalai and others are working as clowns in this event.
In that way, Oteri Siva, who was a new participant in Cook with Komali shows, was drinking during the show and there was information that Vijay TV removed Oteri Siva due to his intemperance.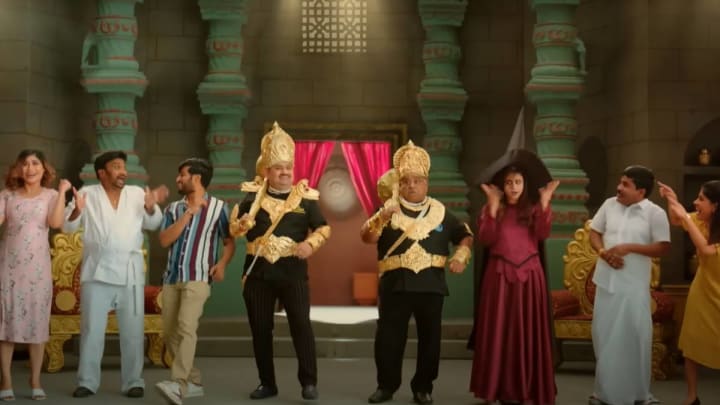 Scroll Down to Watch the Video
In this case, Oteri Siva, who was interviewed by the media, answered many questions asked by the presenters. In that way, the presenter asked about the spread of information that you miss out on many opportunities because you act drunk. Oteri Siva replied to that I don't drink I will eat no matter how much food is given I will become famous and earn more because of their envy that's why they say that I don't drink alcohol they say is a lie.
Also, when I asked Vishal about his withdrawal from the Cook with Komali show, Oteri Siva said that he is staying with Vishal and said that he has not removed me from the show.
Otteri Siva Video About Cook with Comali
Otteri Siva Removed from CWC
What is Cook with Comali?
Cooku with Comali, also known by the acronym CWC, is an Indian Tamil-language comedy-based cooking competition show aired on Star Vijay and streams on Disney+ Hotstar where the contestants are paired each week with comedians (comalis) who are amateur cooks.[1] The first season premiered on 16 November 2019 and ended on 23 February 2020. The second season was premiered on 14 November 2020 and ended on 14 April 2021. The third season was premiered on 22 January 2022 and ended on 24 July 2022. The fourth season was premiered on 28 January 2023. The contestants along with their comalis are challenged every week and judged by Chef Damu and Chef Venkatesh Bhat.
Cooku with Comali (Season 4) is the fourth season of the Tamil reality cooking TV show Cooku with Comali,[1] that launched on 28th January 2023. on Star Vijay. Over four years, Cooku with Comali has rolled out three seasons and Rakshan has officially once again been appointed as the host for the fourth time. Chef Damodharan and Chef Venkatesh Bhat as the Judges.
Cook with Comali So Far :
Week 1 (Introduction)
Episode 1, 2
Advantage Round (Seer Murukku Challenge)
Andreanne won the First Round.
Main Challenge (Enga Veettu Samayal)
Vichitra won the Second Round.
Week 2 (Immunity Round)
Episode 3 (Advantage Round)
Kala Kala Challenge
Andreanne, Raj Ayyappa, Sherin and Vichitra were advanced to Second Round .
Riddle
Andreanne won the Advantage Round.
Episode 4 (Immunity Round)
Biryani Challenge
Gopi, Sherin, Raj Ayyappa and Vishal were advanced to Second Round.
One Ingredient Challenge [Potato]
Vishal won the Immunity Challenge.
Cook with Comali 4 Reality Show Concept
Ten candidates are in competition for the CWC4 championship on the weekly program Cook with Comali.
Each and every week, participants cook alongside Comali to create delectable delicacies that would amaze the judges.
Before starting to cook, each cook will be matched with a Comali, and the pairings change on weekly basis. Simple selection activities are used to pair entities.
To keep it even more challenging, all of the pairings of cooks and comalis are given amusing and unpleasant hindrance tasks to complete during cooking. The contestants must finish their work and submit their food to the chef in spite of these obstacles.
Depending on their performances, competitors have progressively booted off the show. The eviction round should take place one week, and the immunity round the following week.
The winner of the immunity challenge will need to be shielded from elimination the next week.
The winner will ultimately be determined by who has survived all obstacles.
Reader insights
Be the first to share your insights about this piece.
Add your insights