'Hustlers' Is Sharp, Fast and Ultra-Surprising Popcorn Thriller
One of the most exciting breakout films of the year.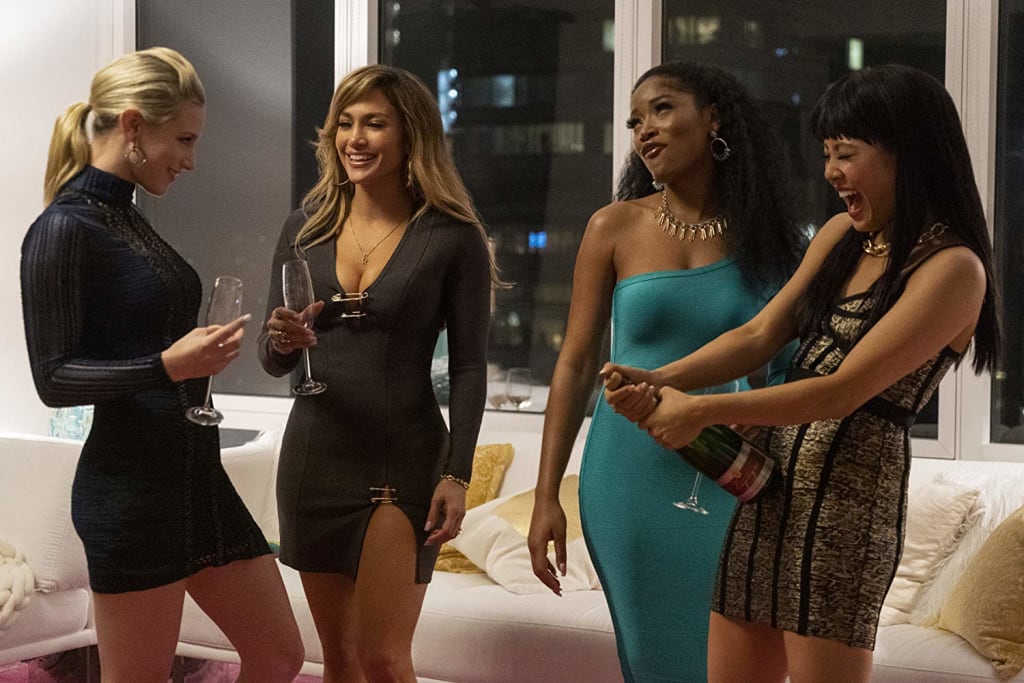 Hustlers appears to be the breakout film of the year so far, earning strong reviews at Toronto International Film Festival, banking more than expected on its opening weekend at the Box office, and inciting unexpected but deserved Oscar buzz for an established star. Hustlers is also a welcome success for a great female-fronted film after Booksmart, Annihilation and Widows all earned significant acclaim but struggled to make the kind of money Hustlers has made in two weeks throughout their theatrical runs. These were disappointing results not only because these were films of high calibre, but because they made significantly less than lazy gender-swapped remakes Ocean's 8 and Ghostbusters. Neither of these films are particularly awful but women deserve to lead their own standalone creative properties, rather than being handed recycled formulas from male-dominated franchises. These reboots don't celebrate their female leads like they think they do, because they're already being treated as an afterthought, coming years after the latest franchise entry in an attempt to cash-in on different marketable demographics. It's disappointing that just by having name association these films will automatically make more money than this stream of original films struggling financially, it is indicative of the franchise-driven market we live in, but it causes me to worry. Hustlers like Widows and Annihilation is a mid-budget original film, these are the type of films that are becoming increasingly rare due to being a financial risk that even stars can't bring big enough audiences to. Neither of the latter two crossed a 100 million worldwide, and it's likely that Hustlers will, as this is a promising outcome that should hopefully encourage studios to carry on making these kinds of films. Hustlers is exceeding expectations due to good marketing, smart casting, and an interesting premise, it is possible for a film to have all three and still struggle, but the former is so crucial, and can often be mishandled by a disinterested studio, so it's nice to see everything come together for this film to be the success that it is.
The film itself is immense fun with fast-pacing, great performances, and a surprising depth to the themes that it handles. Written and directed by Lorene Scafaria in her third feature, the film smartly sidesteps the male gaze by handling its characters through a female lens, and thus never degrading the women like their male clients so openly do. Nevertheless the film is honest about their jobs as strippers, a lot of their encounters with men are uncomfortable, and the film uncovers the difficulty that lies in the reality of their work. There are the ridiculous night shift hours, the deduction of tips to their male supervisors, and the actual physicality of the job itself. Novice Destiny (real name Dorothy) struggles to make money as she's unsure of how to handle her sexuality in front of the men around her. It's only when she sees Ramona's confident, self-possessed and sensual onstage performance that she sees how much it's possible to earn from this job. She asks for advice from her, and appearing warm and friendly she teaches some of the skills she's enhanced after being in the game for years. The bond between them quickly forms, and the mother-daughter relationship they have is made entirely believable by Constance Wu and Jennifer Lopez who share great onscreen chemistry in career-best performances.
Everything appears to be going well and Destiny starts to live the decadent life that Ramona lives but then the two face multiple setbacks. The financial crisis hits Wall Street and so most of their clients can no longer afford to spend so openly; Destiny has a child from an unstable relationship that ends soon after the birth of her daughter, and then both struggle with their careers when their experience as strippers is redundant for any other kind of employment. It's at this point that Ramona reveals a risky scheme that will ensure that both of them as well as two younger women Mercedes and Annabelle (played mostly to comedic effect by Keke Palmer and Lili Reinhart) where they target rich men at bars, get them drunk and steal their credit card information, so they can charge them to the limit which they'll either forget happened or be too embarrassed to admit to being robbed by strippers.
Things become more immoral when the four begin drugging their clients with MDMA and ketamine to both impair judgment and induce memory loss. The morality of the situation is murky on either side as these men are often corrupt individuals who have made living so difficult for these women, but there's a callousness to their actions that worries Destiny, and as relationships implode and things go wrong, the film raises deeply moral questions. These women have been driven to such desperation in their work-life and these men have been the root cause of it, especially the wall street bankers who are often married and are notorious for being the most cruel clients, so seeing these women accessing their own agency and power is good, although as events progress we begin to question them more frequently. This is reflected in protagonist Destiny as her relationship with Ramona is challenged so much throughout the film, being the unknowable figure she is. Ramona appears warm and charismatic in part because she is, but she's also unpredictable and vindictive. When things go badly as she's absent to help relationships combust in thrillingly acted scenes that show how underutilized Lopez has been for years after spending so long in third-rate rom-coms. Hustlers is giddy fast fun but it has a lot to say about the economic situation today and is held together by two fantastic lead performances that shape a surprisingly deep dramatic core that binds this fantastic film together and makes it a definite must-watch.