"How to Quit Your Crush" Interview with Author Amy Fellner Dominy
Amy Fellner Dominy talks writing YA, romance and finding her character's voice - From my Chapter by Chapter Book Tour Interview in 2020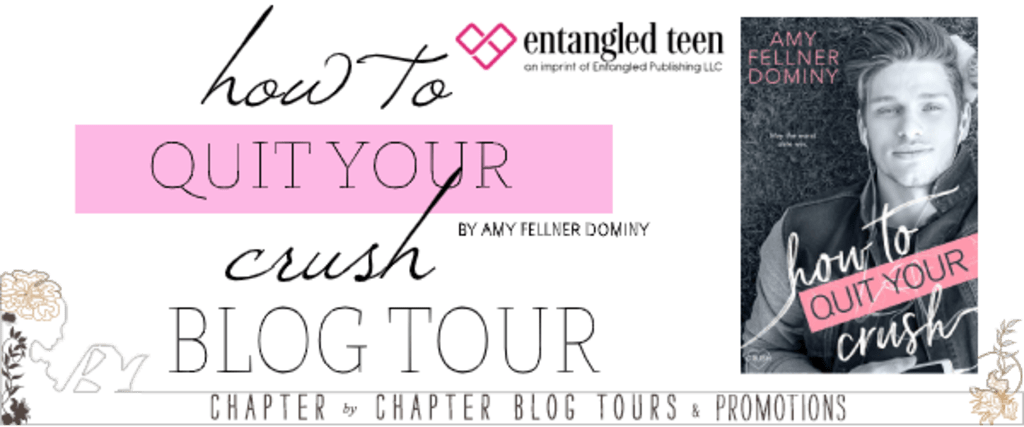 Starting her writing journey from a young age and submitting manuscripts to publishers at thirteen, Amy Fellner Dominy is now the award-winning author of nine books spanning young adult, middle grade, and picture books. Titles for Entangled include Announcing Trouble and the companion novel, How to Quit Your Crush.
It was a pleasure to interview YA novelist Amy Fellner Dominy about writing a companion novel to give smaller characters centre stage and finding their stories.
What inspired you to write this novel?
Mai's character first came to me in Announcing Trouble. She's smart, focused, sensible…and crushing on a baseball player, Anthony. So not sensible! That's the catalyst for Josie's story in that book, but I couldn't stop thinking about Mai and Anthony. I wanted to see them together—even after they broke it off. That got me started on HOW TO QUIT YOUR CRUSH.
What is your writing process like?
I usually start with a character. A voice. And that character is dealing with a problem or an issue that's been on my mind or maybe something I read in the news. For instance, a high school athlete who dies from an undiagnosed heart condition. (A Matter of Heart) Or reading about a guy who loves his girlfriend so much he would rather kill her than lose her. (Die for You) Or a girl who's been rejected by her dad for baseball who then falls for a baseball player. (Announcing Trouble.)
Once I have the character and the problem, I imagine the setting and I start writing. Usually, I pick the moment where everything changes and see where it leads. Many times, it leads to dead ends. It's NOT an efficient way to write, that's for sure. But eventually, I build a plot, usually by creating a calendar on a whiteboard and figuring out the scenes that way.
I always tell writers to find a process that works for them. If it's a careful method of advanced plotting, even better. But it isn't one-size-fits-all.
How do you approach writing your characters and bringing their relationships to life?
I let them talk to me. I listen. I type a lot of dialogue early on, first person, to get a feel for their thoughts and how they express themselves. Sometimes, what comes out of my head isn't right. The voice is angry or sad and it doesn't fit. I have to start again. But knowing what the character needs and why helps me keep them real and honest.
What period of your life do you find you write about most often? (child, teenager, young adult)
Mostly teen because I'm always writing about issues of identity. Who am I? Where do I fit in? Who do I want to be? Those are questions you first grapple with as teens.
What is the most difficult part of your artistic process?
Writing the first draft. I like revisions—like having something on the page to start with. A blank page is tough. Not as much at the beginning when you're starting out and it's exciting, but in the middle where it all gets murky. That's the most difficult for me.
What do you hope readers take from this story?
Other than a smile that goes on for days? I think it's the idea that people are more than we see on the outside. You might decide someone is your opposite, but how do you know unless you get to know them? I think if we all kept open minds, we'd find connections in so many more places.
If you could tell your younger writing self anything, what would it be?
Write the stories you love and others will love them, too.
What's your favourite under-appreciated novel?
Can I name a whole genre? Because I think romance novels, as a whole, are underappreciated. They have a reputation of being frivolous and formulaic. It's okay to admit you read mysteries or spy thrillers, but romances? When in reality, how many of us are spies? But how many of us are in relationships in our lifetimes? I think romances should be mandatory reading!
What would your advice be to any aspiring writers?
Stick to the three Ps: Perspiration. Persistence. Patience. There are no short cuts. If you work at it, the publishing world is a big one and there is room for you!
What are you writing next?
I'm working on another contemporary YA with lots of romance. I've written about 10,000 words and so far I love the characters and the issues they're facing. I don't want to say more and jinx it! (Yes, writers can be superstitious.)
Below are all the details you need for Amy Fellner Dominy's latest romantic read!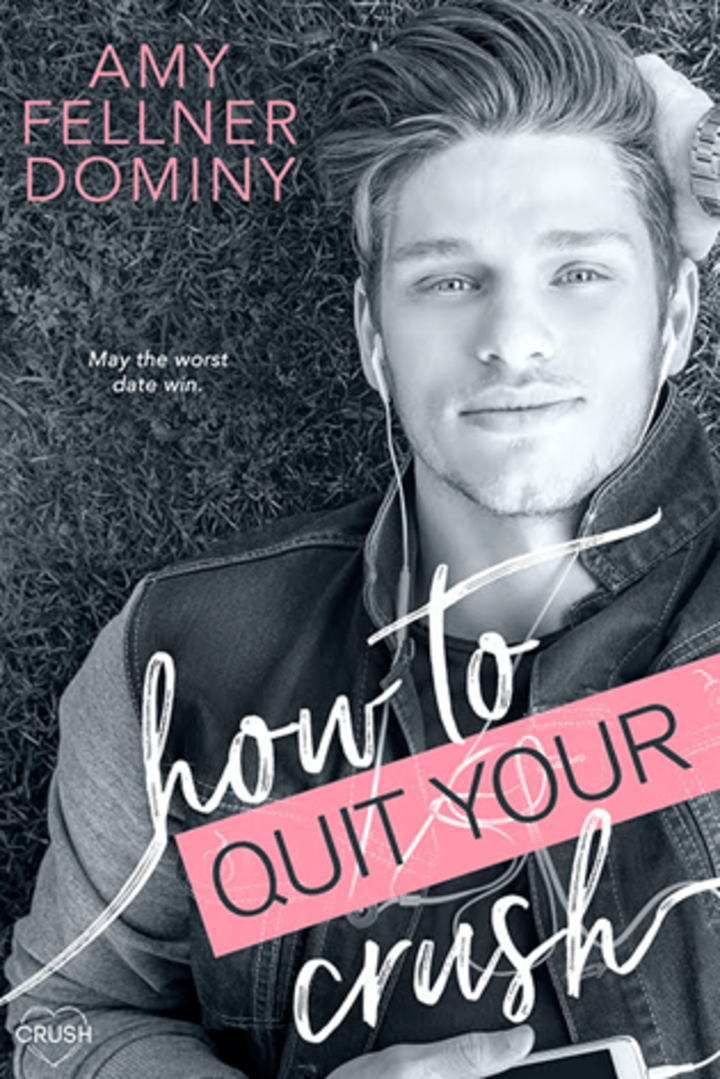 How to Quit Your Crush by Amy Fellner Dominy
Publication Date: May 4, 2020
Publisher: Entangled Teen Crush
Mai Senn knows Anthony Adams is no good for her – no matter how hard she might crush on him. She's valedictorian; he's a surf bum. She's got plans, he's got his art. Complete opposites in every way. Vinegar and baking soda, they once joked. A chemical reaction that bubbled.
Yeah, they bubbled. Maybe still do.
Good thing Anthony's got the perfect plan: two weeks to prove just how not good they are together. Whoever can come up with the worst date—something the other will seriously hate, proving how incompatible they truly are—wins.
Like taking a snake-phobe to the Reptile House at the zoo (his idea).
Or a cooking class where they don't even get to eat the food (her idea).
It's all about the competition, and it's meant to help them finally crush their crushes. But it wasn't supposed to be so hot. Or so fun. And when Mai's future becomes at stake, will she be able to do the right thing and quit Anthony forever?
Link to Goodreads:
Purchase Links:
Amazon | Amazon Australia | Amazon UK | Amazon Canada | B&N | iBooks | Kobo
ABOUT THE AUTHOR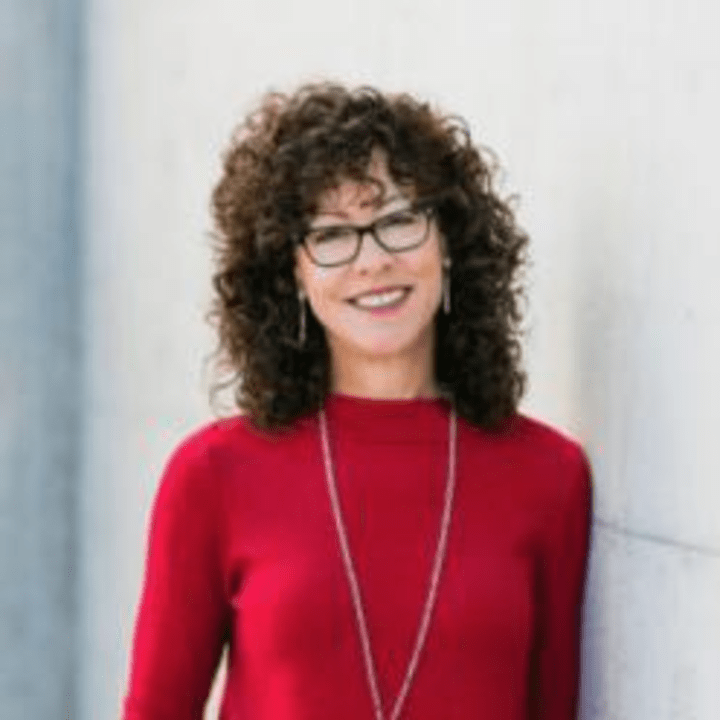 Amy grew up loving to read and figured out at an early age that books were magical and necessary. She started submitting her own stories to be published when she was thirteen. Amy is now the award-winning author of nine books spanning young adult, middle grade, and picture books. Titles for Entangled include Announcing Trouble and the companion novel, How to Quit Your Crush. Amy lives in Phoenix, Arizona with her husband and a puppy who is training them. Visit Amy online at www.amydominy.com or follow her on Instagram or Twitter at @amydominy.
Website | Twitter | Facebook | Goodreads
Thanks so much for hosting me and thanks to everyone for stopping by! I hope you'll grab a copy of HOW TO QUIT YOUR CRUSH. I'd love to hear what you think!
For more of the inside scoop along with excerpts and giveaways, please sign up for my monthly newsletter HERE.
Happy Reading,
Amy