Hope, Zende, and Finn have drawn lines on 'The Bold and the Beautiful'
Steffy, Liam, and Zoe must now live with the aftermath or they might attempt to change their narratives.
Friday on The Bold and the Beautiful there were 3 intense confrontations. Zoe cornered Zende, Hope had a face-off with Steffy and Finn laid down the law to Liam. Viewers will now be watching and waiting to find out in what direction these 3 storylines are now headed. Hope came right out and told Steffy that she had a choice the night she slept with Liam. Hope pointed out that her husband was distraught and thought he had been betrayed. She told her rival that she had absolutely no excuse for what she did except one, which is that she was waiting to jump into bed with Liam.
If Steffy knew the exchanges between her spouse and his ex after their night together she would kick Liam out and never look back. Steam declared their love and said many times that they enjoyed their night of illicit sex and would always remember it. The passion between Steffy and Liam is clear and they cannot deny it no matter how much they claim to love Hope and Finn. Steffy had no defense when Hope accused her of wanting to make love to Liam. Finn accused Liam of running to Steffy first instead of confronting Thomas and Hope/the mannequin, which would have nipped this in the bud.
Finn made some demands with his mouth that he does not have the muscle to back up because it's not up to him. Steffy has the final say-so regarding the father of Kelly and if Liam is the baby daddy to her second child, Finn might as well pack his bags and go. He addressed the fact that Thomas warned him that Liam always circles back to Steffy. He said that if he is the father of Steffy's second child, that things would be different and Liam would no longer be able to have free access to the property. Finn blamed Liam but B&B viewers know that Steffy is equally to blame.
These two have been going back and forth with each other for quite some time. Their bond is strong and even if the baby does belong to Finn, Liam will still be in the picture because of Kelly. This is a complicated situation and the doctor has no idea what it's like to be in the middle of Liam's indecision regarding Hope and Steffy. He is trying to stand up for his relationship and that is commendable. He lacks. however, the understanding that his chivalry might be all for a losing battle.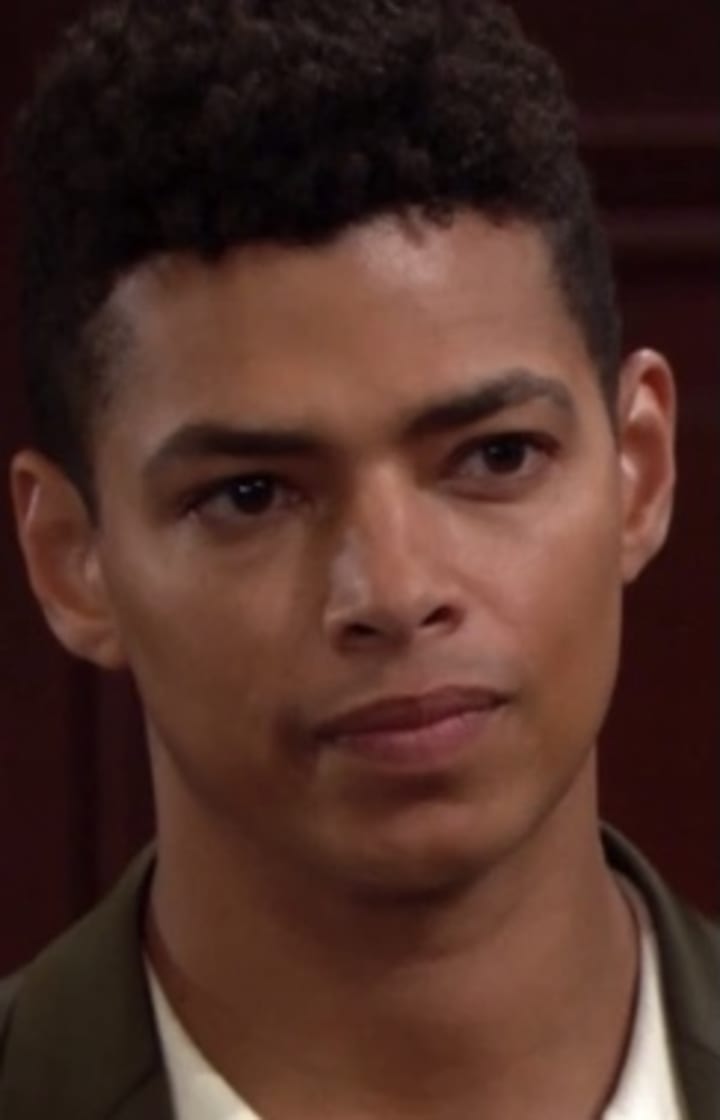 Zoe was in panic mode because Paris said she kissed Zende. This caused her to be honest with the adopted Forrester and try to find out if he feels the same. She told him that she had never experienced feelings like the ones she has for him, and wanted to know if the passion was mutual. Zende tried to tell her that he felt something when he kissed her sister but Zoe would not allow him to finish. She asked if he wanted to explore their feelings for each other but he said he would never hurt Carter.
Will Zoe get her way and end up with Zende in her bed and will Cater and Paris become an item? Will Hope fight for her marriage just to one-up Steffy and will Finn find out his arms are too short to box with Steam? Be sure to stay tuned to The Bold and the Beautiful and find out if Zende will betray his friend, Hope will keep Steffy in her place and if Liam or Finn will be the baby daddy and obtain Steffy in the process.
tv
Cheryl is a poet, freelance writer, published author and former Newspaper columnist. She has degrees in Psycology and Biblical studies. She enjoys sharing natural cures, and Nostalgia related info. Tips are greatly appreciated.
Receive stories by Cheryl E Preston in

your feed