Best of Netflix
Greenleaf: June 23 is the beginning of the end.
Tune in to find out how the battle will how the battle with Bob Whitmore plays out.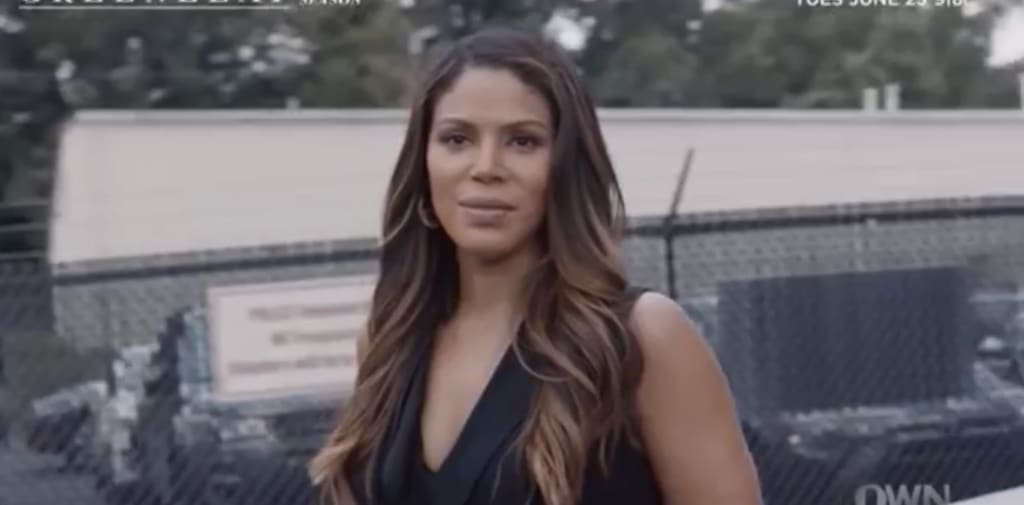 Grace has plans
The fifth and final season of Greenleaf begins in one week. OWN has just announced that new episodes will appear on Tuesday June 23. The trailer for the hit show indicates that much will be taking place. Greenleaf producers were fortunate to be able to tape the last episodes prior to the pandemic shutting down production of television programming. Soap fans will be elated to have something new to watch, as daytime drama shows have been on hiatus since March and have just received the green light to film again. It's not clear from the video whether everything being shown will take place on the first episode or throughout the final season. It is evident that this last set of episodes will be can't miss television.
Rick Fox is back as Darius Nash and talking with Grace. He was not shown much during the final episodes of season 4, so perhaps their relationship will heat up or he may even propose marriage. Fox fans will be elated to see him back on the screen as there was a rumor he had perished in the helicopter crash with Kobe Bryant. Beau Bridges will be in rare form as Bob Whitmore, as he addresses church members while standing in the sanctuary. He was shown actually accusing the Greenleaf family of being demons who have run the church into the ground.
Ironically there is a clip of his daughter Judee, with a crazy look in her eyes and laughing demonically as she sits in front of Phillip Demars. Last season Phillip broke Charity's heart and decided to reunite with Judee to please her father. By the season's end something could take place to reunite him with Bishop Greenleaf's daughter. The preview shows Phil declaring his love for Charity and she asks why if he loves her is he hurting her?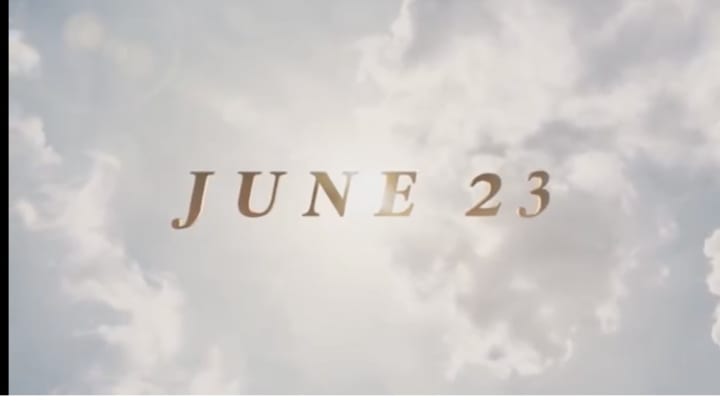 Grace is shown with AJ, and also looking at what appear to be legal documents. She asks the question, "Is he?" Could it be possible that fans are correct and this young man is an impostor? Has GG been presented with evidence that her son is another individual? Could Grace be asking the young man she thought was AJ whether or not her true child is dead or alive? The teenager who was with her during the end of season 4 is not shown in the previews but that does not mean that he will not show up again by the finale of Greenleaf. Some viewers say perhaps the two men are twins so fans need answers and perhaps shall have them soon.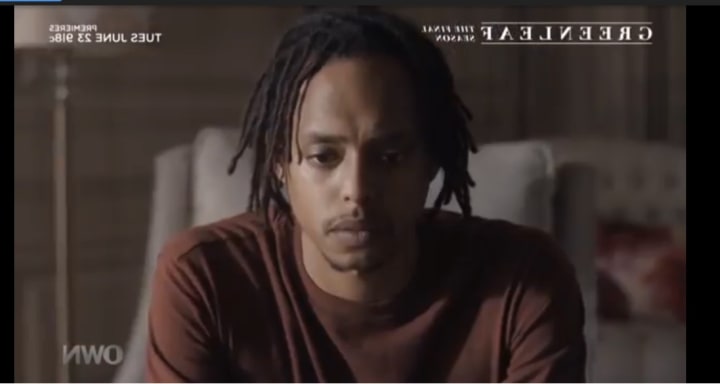 There is a scene where Zoe asks if her parents are getting a divorce. Viewers will recall that last season Carissa cheated on her husband and ended up giving him a sexually transmitted disease. The marriage could end or perhaps the family will all come together to save the church and the couple will reunite. The implication thus far is that the church building will be razed and there is another scene showing a pile where items have been thrown. This may be things that were inside the church, being thrown out before it is torn down.
The Bishop makes a statement calling Bob Whitmore a monster but it's not clear what will eventually happen to the ministry. Some fans want the Greenleaf's to regain their church and kick Bob and his daughter out. Since this is the final season, it is possible that Whitmore wilt indeed gain control and tear down the building. There is a rumor that a spinoff is in the works, so perhaps the Greenleaf family will have a complete new beginning.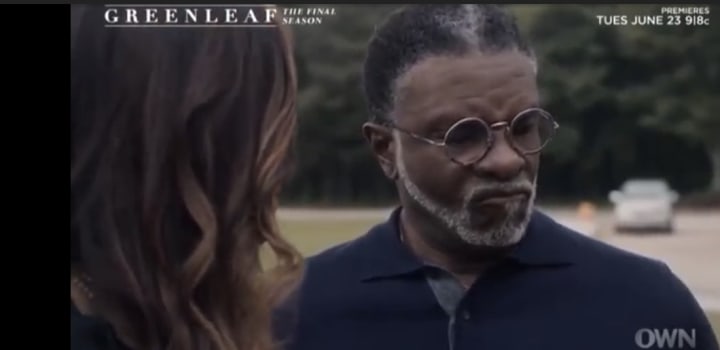 The Bishop wants to reunite with Lady Mae and asks her when they will get back together. She has tears in her eyes and gives him a pretty evil look. She may calm down and there could be a wedding or she may decide to walk away from both her husband and the ministry. Perhaps the Bishop and his wife, as well as Jacob and Carissa will reunite. There may also be a way that Charity ends up with Phil and Grace could decide to marry Darius. The show will probably not end with all couples happy because that would be stretching it a bit but it's worth putting these scenario's out there.
There are so many possibilities as to how this series will end but there is one thing is certain. This is indeed the fifth and final season of Greenleaf and it looks like there will be much taking place to keep fans glued to their televisions. If you need to catch up or refresh your memory, you can view previous seasons on Netflix. OWN will probably do as in seasons past and rerun season four during the days leading up to the new programs being aired so stay tuned.