'General Hospital' spoilers for September 14-18
Here is what to look forward to in Port Charles in the coming week.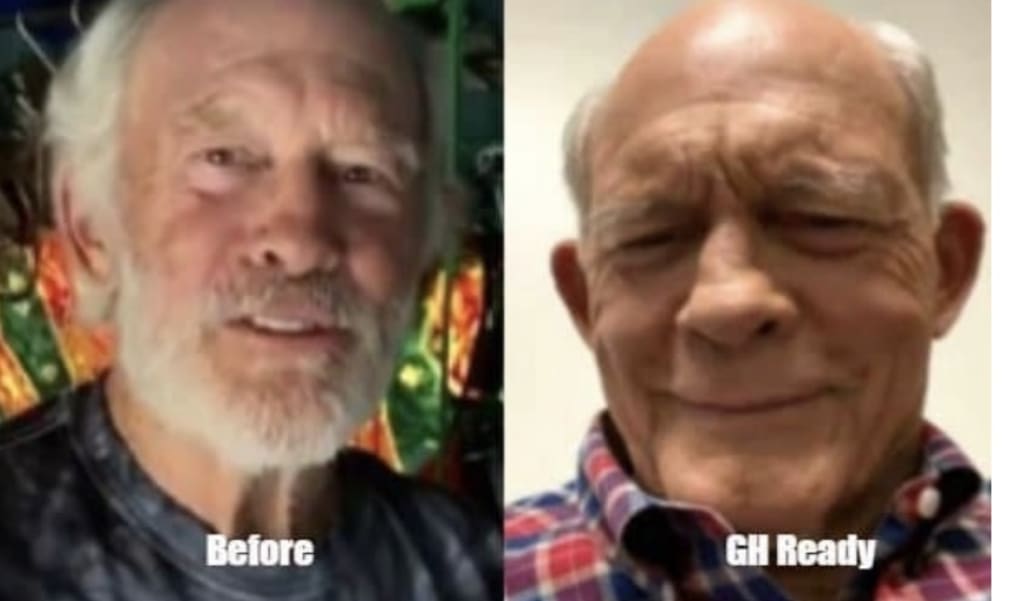 Mikes days in Port Charles are coming to an end.
Spoilers
Port Charles residents are in for some rough sailing this coming week on General Hospital. Spoiler alerts are indicating that there will be many twists and turns along with confusion and sorrow.. Soaps She Knows is revealing the following spoilers for General Hospital the week beginning September 14. On Monday, Britt and Julian will have a confrontation but its not been established whether it is in anger, lust, or both. Britt knows about Julian's role in the Wiley situation and who knows when she might turn on him. Nina discusses Madeline with Jax, which will give him more understanding of her complex situation. Liz apologizes to Franco, and it could be for kidding Nikolas, but he was in a lip lick with Ava.
Ned attacks Lucy because of all that is unfolding since she voted with Cyrus. Sasha will offer her help to someone but spoilers don't say who. If she continues to take drugs, she won't be much help to anyone. On Tuesday, Portica will have news regarding Brooke Lynn's condition, and perhaps she will say whether or not Ned's daughter will be able to sing again. Carly gets much needed closure on a situation and Sonny turns to Felix for help regarding Mike.?Dante will receive some devastating news and Ava will spend time with Avery and also relax at the cabin.
On Wednesday, Sonny takes a trip down memory lane, thinking about what could have been with his dad. Stella shows herself to be sympathetic towards what the Corinthos family is going through. Josslyn and Brando have a moment together, snd Willow and Michael are growing closer to each other. Some viewers believe they will soon announce they are in love. Carly gives an update to Jason and Sonny receives an unexpected gift. On Thursday, Avery gets to spend some time with her mom, and Michael reaches out to his cousin Brook Lynn. Ned wants to help Alexis while Olivia is supporting Robert, halfway around the world. Nina gets her hopes up about finding her daughter and Alexis meets with Dr.,Portia Robinson. Spoilers say she will be diagnosed with Osteoporosis which will be a double blow since Neil just died in her bed. Molly will be caught off guard, Cyrus will harass Sam, and Curtis will lose his temper with Auntie Stella.
Additional news
Viewers are wondering what happened to Neil because based on his conversation it sounds like Cyrus had nothing to do with the overdose. There was never any indication that Dr. Bern was using drugs so this is a mystery that must be solved. Julexis fans however are hoping that perhaps now that the psychiatrist is out of the way, this will lead to their favorinte couple reuniting. Unfortunateoy, Julian has so much dirt on his hands if he is ever exposed he may be put in prison and never see the light of day. There was s also a chance that Britt could blackmail him and keep him all to herself.
Mike is saying his final goodbyes and on Friday, Joss had some beautiful moments about the two of them in her imagination. Sonny will have some thoughts of his own this week and spoilers say fans should get the tissues out. Some devotees of Max Gail are following him on Facebook and wondering why he has a friend named Sue running his page. She is doing a great job and said last week that it might soon be possible for fans to get autographs. WilLiam deVry who portrays Julian keeps his fans up to date with multiple Twitter posts each day. He has a great sense of humor and is vocal on his political beliefs.
Kelly Thiebaud who just returned as Britt recently dealt with social media bullying because some childish viewers did not like her new bangs. She handled the situation like a pro and there are many more General Hospital fans in her corner, that those who are being mean spirited. Her character is running roughshod at this the hospital and taking advantage of her new position as CEO. Soap Dirt says fans should be in high alert because more unexpected news is coming where Dr. Westbourne is concerned.
Sonny receives an unexpected gift.
Michael reaches out to Brook Lynn.
Ava spends time with Avery.
Nina feels hopeful.
Ned offers to help Alexis.
General Hospital spoilers for Friday September 18:
Robert is backed into a corner.
Alexis meets with Portia.
Molly is caught off guard.
Curtis loses his temper with Stella.
Cyrus taunts Sam.