General Hospital's Zakary Risinger has been acting since he was 15 months old
Although he has been replaced as Danny Morgan great things are ahead for this young man.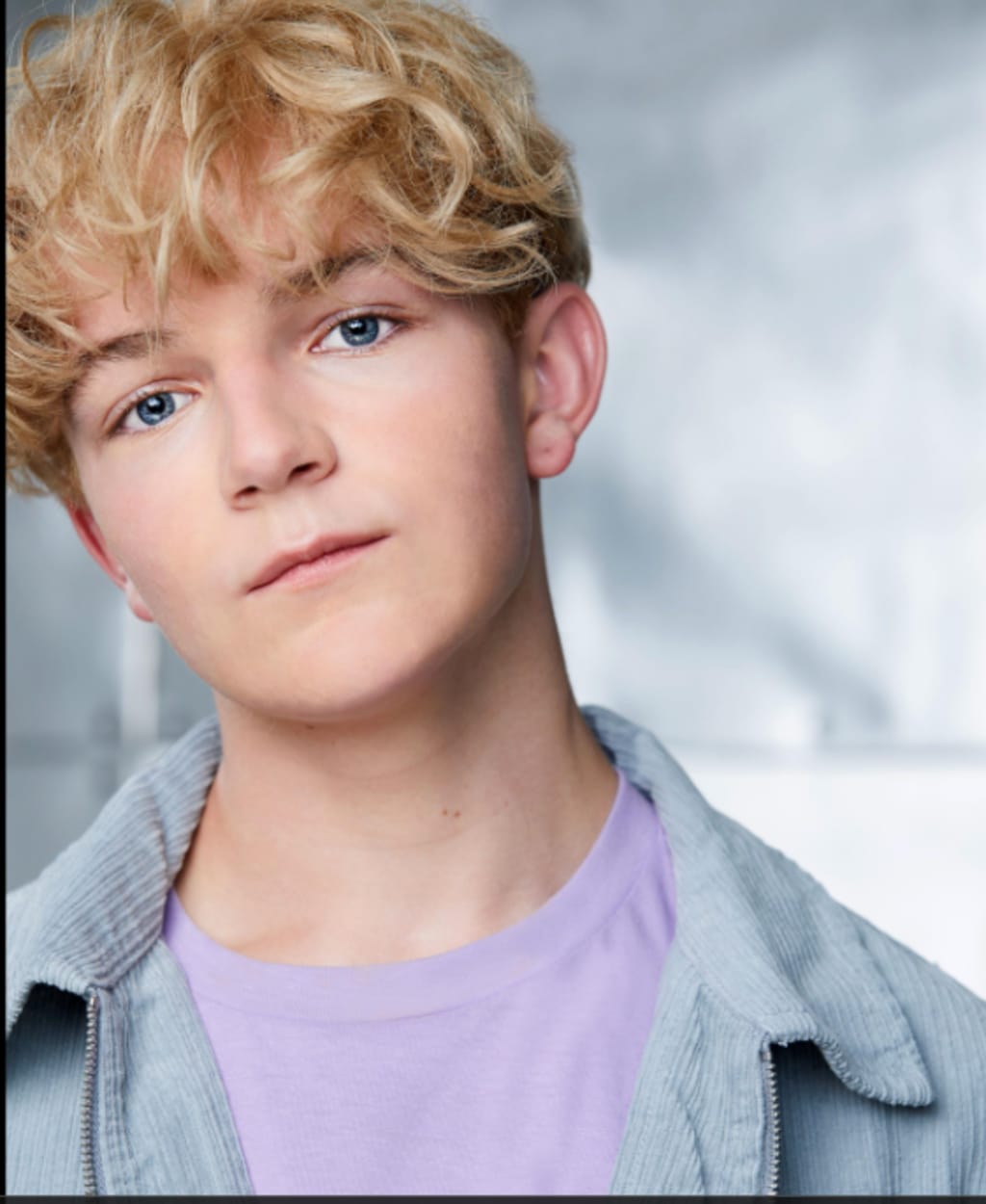 Zak Risinger is a veteran actor
General Hospital usually showcases the teenagers during the summer but this year the young people of Port Charles were front and center during Halloween with some changes. Zakary Risinger has portrayed Danny Morgan since November 2021 but was recently replaced with Asher Jared Antonyzyn.
There is no doubt the teen will find new opportunities because Zak has been acting every year of his young life. There are probably adult cast members whose career has not spanned 14 years but Risinger who was born on November 23, 2008, began his career at 15 days old in the role of baby Michael in I Didn't Know I was Pregnant. He was also in the film short Gingerbread.
His parents are Karl Risinger and Heather Simon Risinger and in addition to General Hospital, his recent roles include portraying Danny in Young Sheldon, 2022, Tommy in Them 2021, Young Kyran in Room 104 in 2020, and Taylor in Studio City King in 2020. He was also in Hecklers. Short. Aspen The Fantastic in 2020 and appeared as Hurley in NCIS and as Jimmy Stevens in For All Mankind.
Why did GH switch actors?
General Hospital did not say why they recast the role of Danny but it was not to SORAS him (Soap Opera Rapid Aging Syndrome) because both actors are 14. While Risinger is a veteran this will be Antonyzyn's first soap role. For a while it was implied that the children were somewhere in the Quartermaine mansion but they were not seen or heard. Viewers are glad that the next generation of Q's is front and center.
Last week Sam McCall (Kelly Monaco) mentioned to her son that he was just like his father in his desire to help others. Perhaps General Hospital exects believe Antonyzn looks more like Steve Burton who formerly portrayed Jason Morgan.
Risnger's mom addresses his firing
Risinger's mother shared on his parent-controlled Instagram account that he was grateful for the opportunity to have the role of Danny for as long as he did and being in the business for 14 years he certainly understands the ups and downs and that no role is guaranteed. She also wished Antpnzyn well in taking over the role of Danny.
General Hospital fans had not complained about the young man portraying Danny so this was probably one of those executive decisions that viewers don't understand.
What's next for Zacary Risenger and the new Danny Morgan?
General Hospital fans had been wondering when the children would show up on screen because they had not been seen since COVID but now they are getting more air time. In addition to Danny, there is Charlotte Casdssadine (Scarlette Fernandez), Jake Spencer (Hudson West), Scout Morgan (Cosette Abinante), and Aiden Webber (Enzo De Angelis).
Jake is Danny's half-brother because they share Jason as a dad. Scout is his half-sister because Sam is their mom. Charlotte and Aiden are his cousins and yes it's all very complicated. The bottom line is that Danny, Jake, and Scout are the heirs to the Quartermaine fortune along with Michael Corinthos's (Chad Duell) children Wiley Corinthos (Viron Weaver) and Amelia Grace Corinthos ( Nathan and Owen Ford).
When this group cmes of age Port Charles had better watch out. Be on the lookout for spoilers from General Hospital related to Danny Morgan and what his future holds. Be sure to keep your eye on Zakary Risenger and look for updates to find out what his next project will be. Best of luck in his future endeavors and congratulations to Asher Jared Antonyzyn in his new soap role.
About the Creator
Cheryl is a widow who enjoys writing about current events, soap spoilers and baby boomer nostalgia. Tips are greatly appreciated.
Reader insights
Be the first to share your insights about this piece.
Add your insights