General Hospital News: Briana Henry to star with husband in new project so what is Jordan's fate?
The ABC soap has not said what is going to happen to the former police commissioner and neither have they replaced her.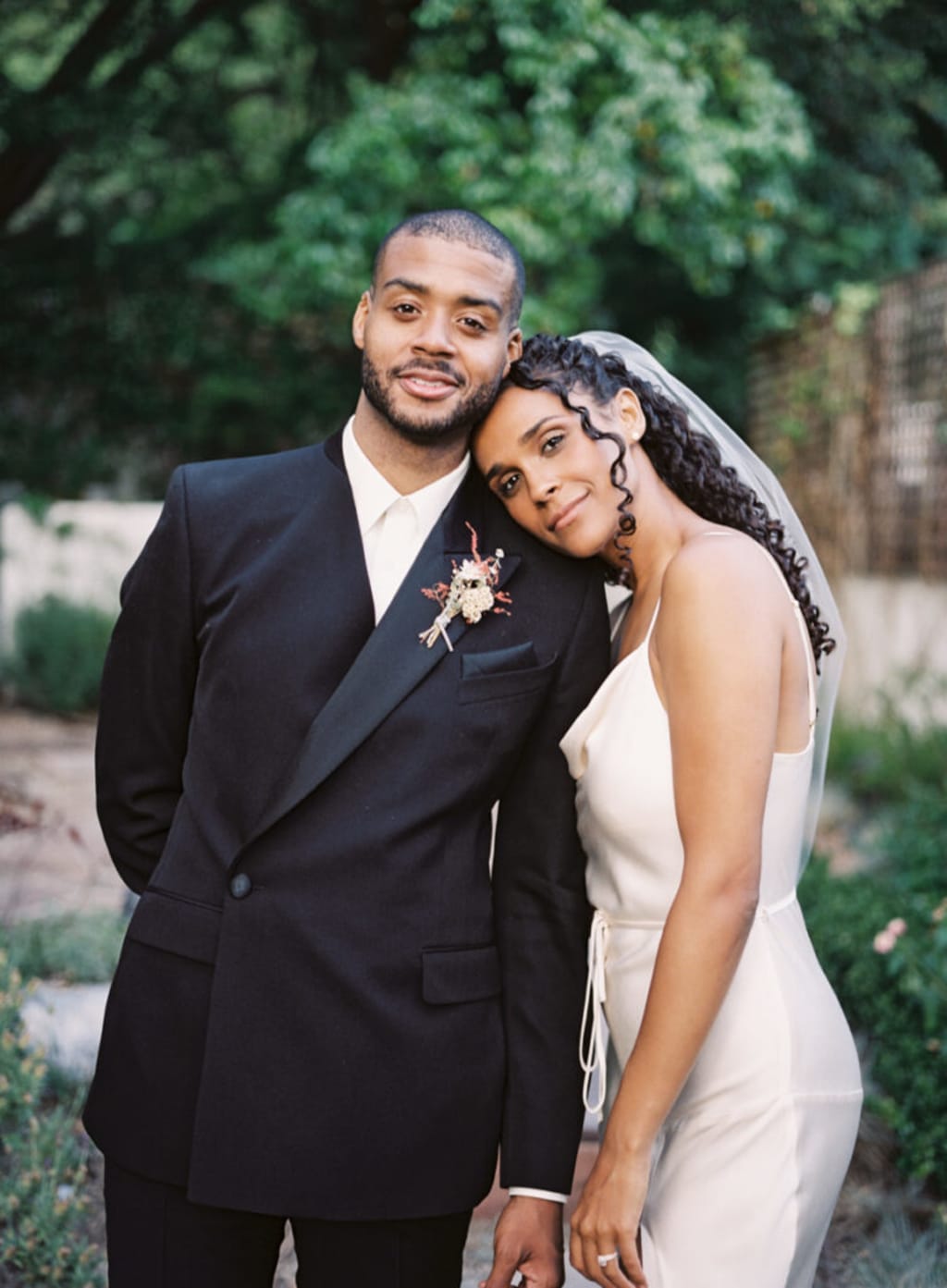 General Hospital recap: Jordan Ashford's history
Briana Nicole Henry recently left her role as Jordan Ashford on General Hospital to work on other projects. She said that after 3 1/2 years she knew it was time to move on. Henry was a recast for Vanessa Antoine who left GH in 2018. Jordan is currently in a medical facility trying to recover from kidney damage she sustained when locked in a basement with a gas leak.
Unknown to the former police commissioner or her estranged husband Curtis Ashford (Donnell Turner) their divorce papers have not been filed. Stella Henry (Vernie Waston) who is the aunt of Curtis took the envelope with the signed papers out of Jordan's mailbox on her desk and held onto them because she was hoping her nephew and his wife would get back together. She had them in her pocketbook and later decided to mail them but had a stroke. It's not clear where the paperwork is at this time and Stella is having memory issues.
General Hospital: Fans want Mac Scorpio back in his former job
Some fans of the ABC soap were hoping that Mac Scorpio (John J York) would take on the role of police commissioner again but nothing has been said about filling the position. Mac was promoted some time back to head detective and took over temporarily Jordan's job saying he would hold down the fort until she returned. General Hospital has not shown Mac since then and there is no news as to whether there will be another recast for Jordan.
General Hospital update: Briana Henry has a new gig
Henry is currently working with her husband, Kris Bowers on his new project with LA Phil. Bowers is a jazz pianist and an Emmy Award-winning composer who partners with Reel Change on their program where Bowers' musical voice and selections from his career will be performed. There will be original short films that were created especially for this concert, along with music from composers who straddle genres.
Briana directed a series of short films that accompany the scores from some of her husband's favorite projects. Henry is not the first soap actress to work behind the camera. Kimberly McCullough who once portrayed Robin Scorpio Drake on the ABC soap has been directing since 2013 and Allison Sweeny who plays Sami Brady on NBC's Days of Our Lives has directed 2 episodes of General Hospital. Henry and Bower's film will include new poetry by Yrsa Daley-Ward and several special guests who will do voice-overs.
Briana Henry's wedding
Henry and Bowers were married in a backyard ceremony on June 6, 2020. They had been preparing for a larger wedding but COVID derailed their plans. Cloth face masks with the couple's initials were given out as favors to the wedding guests and the photos were featured in Vogue.
Facts about Kris Bowers
Kris Bowers is a jazz pianist and an Emmy Award-winning composer who has composed the scores for television shows and films such as Dear White People and Kobe Bryant's Muse. He won a Daytime Emmy Award in 2017 for Outstanding Music Direction and Composition for The Snowy Day. He also composed the soundtrack for Green Book.
For the joint venture with his wife Kris partners with Reel Change on their program which explores his musical voice. There will also be selections from Bowers career that are performed with original short films that have been created especially for this concert. There will also be music from composers who tackle various genres. Best of luck to Briana Henry in her future endeavors with her husband and alone.
Be sure to stay tuned to General Hospital weekday afternoons and be on the lookout for spoilers and updates related to the fate of Jordan as well as what Briana Henry will be doing next.
celebrities
Cheryl is a poet, freelance writer, published author and former Newspaper columnist. She has degrees in Psycology and Biblical studies. She enjoys sharing natural cures, and Nostalgia related info. Tips are greatly appreciated.