General Hospital: Fans still believe Willow is Nina's daughter
Viewers will not let go of this theory as long as the two women continue to be thrown together.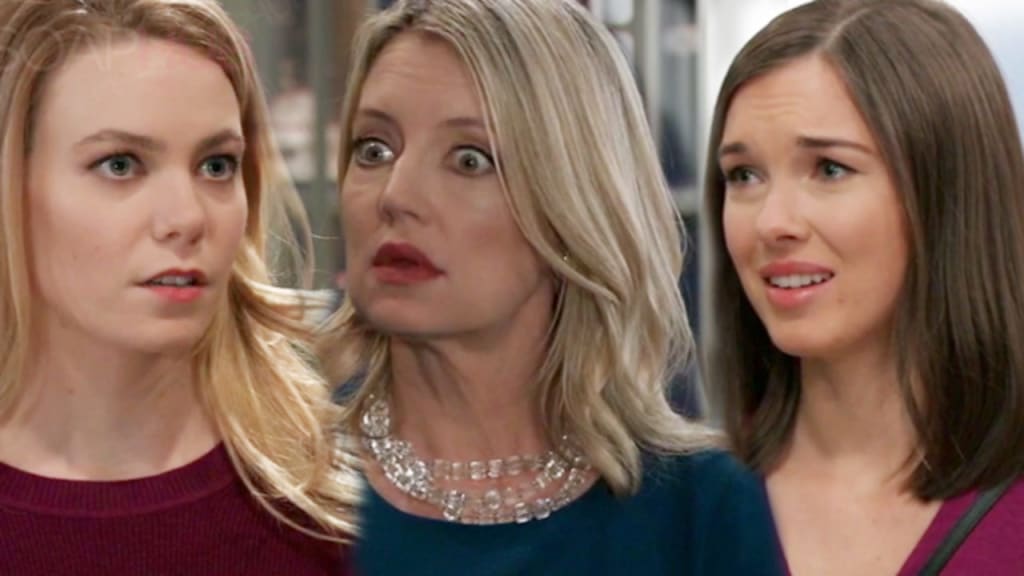 General Hospital fans are loyal to this theory
General Hospital fans just will not let go of the idea that Willow Tait (Katelyn MacMullen) may be Nina Reeves's daughter and are reading into every little thing said and done between the two women. It began back when Harmony Miller ( Inga Cadranel) was an active member of the Dawn of day cult. Some viewers did not believe Miller could have given her own flesh and blood daughter to Shiloh Archer (Coby Mclaughlin) for sex.
There was also a scene where Harmony made a comment about "choosing" Willow which man GH fans believed was confirmation that she was adopted. There is also the fact that Nina and the school teacher got off to a rocky beginning and literally hated one another. Now things have changed to the point where Willow is expressing a lot of empathy where Nina is concerned.
Willow now wants to conspire with the maternal grandmother of Wiley Corinthos (Viron Weaver) to make sure that Michael Corinthos (Chad Duell) will allow her to spend time with the little boy. Perhaps she feels guilty because she is parenting the little boy without any blood ties to him while his real mom's mother is being left out of the loop. A number of those who watch General Hospital continue to believe there could be another reason these two females keep crossing paths.
Willow and Nina keep running into each other
On Tuesday, Willow went to Nina's office without telling Michael which viewers know will come back to bite her. Each of them apologized to the other and this is when Willow sprang her trap so to speak. She wants Nina to relinquish all legal rights to her grandson and allow Michael time to cool down. Willow believes she can work on Michael over time and get him to eventually grant visitation to Nina.
General Hospital fans took note that of all people it was Willow who overheard Sonny Corinthos (Maurice Benard) and Nina talking about falling in love in Nixon Falls. Some viewers do not believe all of these close encounters are coincidences they think something more is going on. Willow could indeed be Nina's child and her looks could be explained because her father Silas Clay (Michael Easton) had dark hair.
Willow and Nelle could both be Nina's daughters
There are viewers who have even come up with an explanation for why Nelle Benson (Chloe Lanier) had half of the locket that was left with Nina's baby. Willow and Nelle may have been twins who were separated at birth. MacMullen is 26 and Lanier is 29 so they could pass for fraternal twins. All of this is speculation just like some fans have said that Sasha Gilmore (Sophia Mattison) age 28 might turn out to be Nina's daughter.
All of this is speculation but viewers are holding on to their beliefs about Nina and Willow even without evidence. One thing that can be counted on is that when Michael finds out Willow has been conspiring behind his back with the woman he loathes it might end their relationship. Will Nina drop her rights as a grandmother in an attempt to focus on the larger picture or will she stand her ground?
If Sonny walks out on Carly and he and Nina end up sleeping together this will give Michael one more thing to hold against his son's grandmother. Carly will be so angry that she will back up her son in any plan to put Nina in her place. Be on the lookout for General Hospital updates, breaking news, and spoilers that may shed light on this situation.
celebrities
Cheryl is a poet, freelance writer, published author and former Newspaper columnist. She has degrees in Psycology and Biblical studies. She enjoys sharing natural cures, and Nostalgia related info. Tips are greatly appreciated.