'General Hospital' fans debate whether Indgo Redemacher will leave again
The storyline could possibly push Jasper Jax out of Port Charles but at this point it doesn't look likely.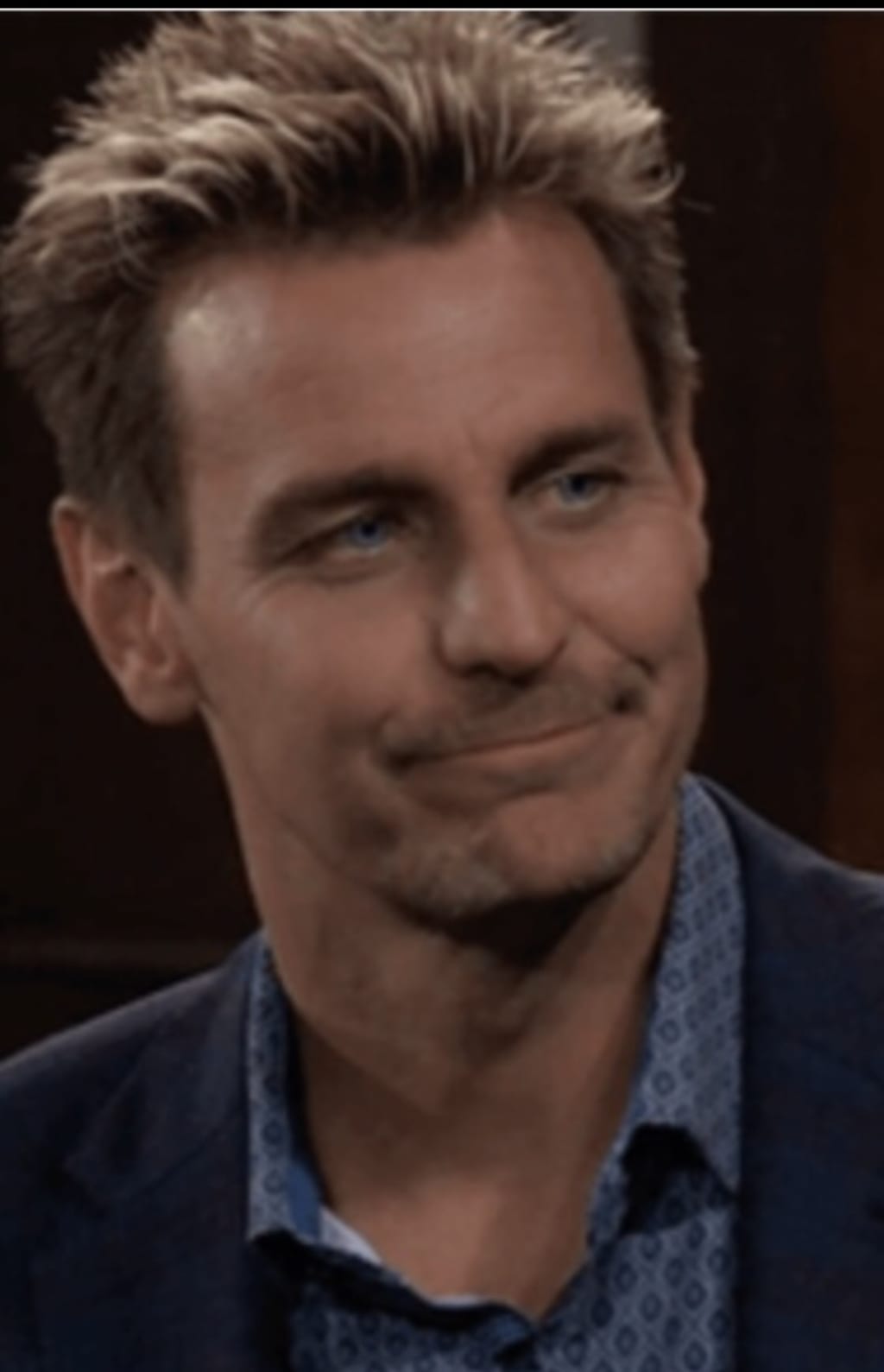 On GENERAL HOSPITAL, Jasper Jax has come and gone,in and out of Port Charles for two decades. Fans are now discussing how long he will likely stick around this time due to the current storyline. The potential is there for the writers to push Jax out of town again but viewers are hoping this will not happen. Jax is currently in Nixon Falls where he was shot while appealing to Nina to return to Port Chuck. He also told Ms. Reeves that Michael is considering allowing her to spend time with her grandson Wiley.
Nina is still shocked from all the disappointment and heartbreak she experienced in Port Charles and seems to desire a fantasy life with Mike who is really Sonny. This charade can only go on for so long and the truth will be revealed. When the dust settles, where will Jasper be in the scheme of things? Spoilers had suggested that he and Carly would hook up once Sonny was declared dead but right now Jasper Jax seems dedicated to winning Nina back. The longer Mike/Sonny remains in Pennsylvania the better the chance that Jax and Carly might possibly reconnect, but Mrs. Corinthos has bigger fish to fry right now which could shut down any chance of a reunion.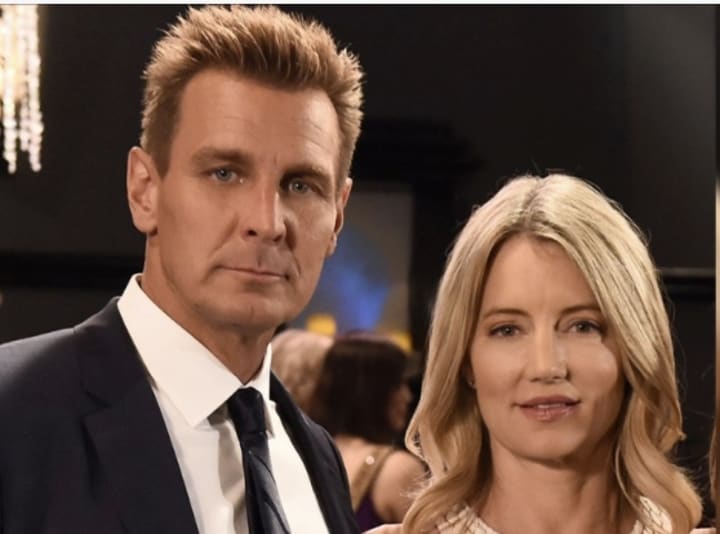 Carly is involved in the one activity that Jax will detest. She is taking care of Sonny's business, working with Brick and planning Jason's escape from GENERAL HOSPITAL. Mrs. Corinthos is also trying to keep Cyrus Renault in check which is a tall order. Laura and Ava are going to occupy the mobster with a dinner at Wyndemere to keep him out of the loop while Britt and Jason make a run for it. These activities would not appeal to Joslyn's dad and would cause much friction between he and Carly.
If when all is said and done, Sonny regains his memory, no matter what happens in the short term he will make his way back to Carly eventually. Nina could be so ashamed of herself that she might decide to remain outside of Port Charles. Some viewers believe Nina may come to her senses and decide to stay in Nixon Falls and that Jax will join her and they will remain there off screen. Other fans are considering that Sonny and Nina could really fall for each other and this will lead Jax to Carly yet again. In time, however, Carlson would probably reunite and Jasper would leave Port Charles. with or without Nina.
Joslyn is now heading to college and will not need her father as much and that's one reason some fans believe Jax will soon disappear back down under. This is what he always does when life slows down for him in Port Chuck. His mother Lady Jane has passed away and his brother Jerry is off in parts unknown. If Jax does not get back with Nina or Carly what else is there for him in Port Charles? Even if Jerry Jax showed up this would only be for a short time. Jerry would wreak havoc with a poisoning, kidnapping. or a bomb and be aprehended or disappear again.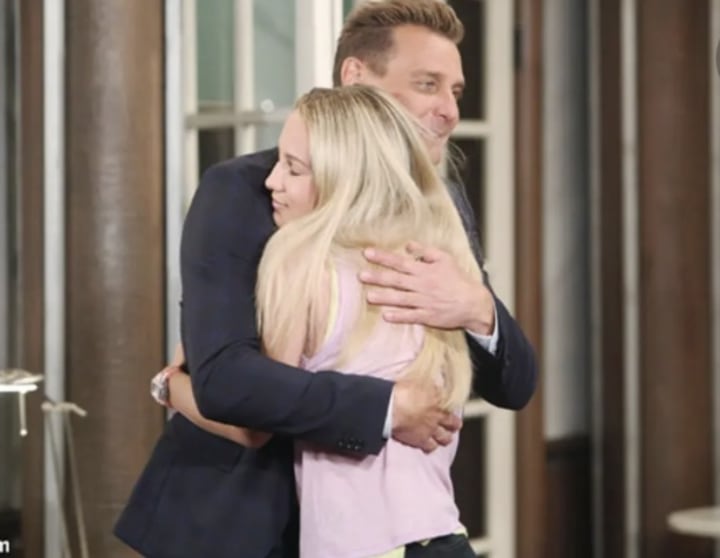 Both Valentin and Jax are vying for Nina which could bring a little action if she remains in Port Charles and there are GENERAL HOSPITAL viewers hoping that Nina and the former Cassadine heir will get back together. Others, however desire to see Anna and Valentin fall in love. As mentioned earlier, Nina will have messed up big time by not telling Sonny's family that he is in Nixon Falls and believes his name is Mike. Carly will seek vengeance and move heaven and earth to see that Michael does not allow Nina to see her grandson. Jax had been her advocate in this situation but how can he still support after this truth is revealed?
The last time Ingo Redmacher left GENERAL HOSPITAL he ended up portraying Thorne Forrester on the CBS soap THE BOLD AND THE BEAUTIFUL. He left that show one year later to return to GENERAL HOSPITAL. Fans of the ABC daytime drama have enjoyed the character of Jasper Jax since he first showed up in 2001. Viewers had thought that finally Jax had found a woman of his own who had not already been a part of Sonny's life, as Carly, Brenda, and Sam had. Even his friendships with Kate Howard and Alexis were undermined at times because Sonny knew them first. Now it looks like Nina might join the rest of the women who fell for the Corinthos charm. If the writers don't come up with a storyline for Jasper that does not somehow center on Carly, Joss, or Sonny , fans will probably see the character written out again so stay tuned.

Cheryl E Preston
Cheryl is a poet, freelance writer, published author and former Newspaper columnist. She has degrees in Psycology and Biblical studies. She enjoys sharing natural cures, and Nostalgia related info. Tips are greatly appreciated.
See all posts by Cheryl E Preston →