General Hospital continues to drop the ball on certain storylines
Fans are restless waiting for answers about their favorite characters.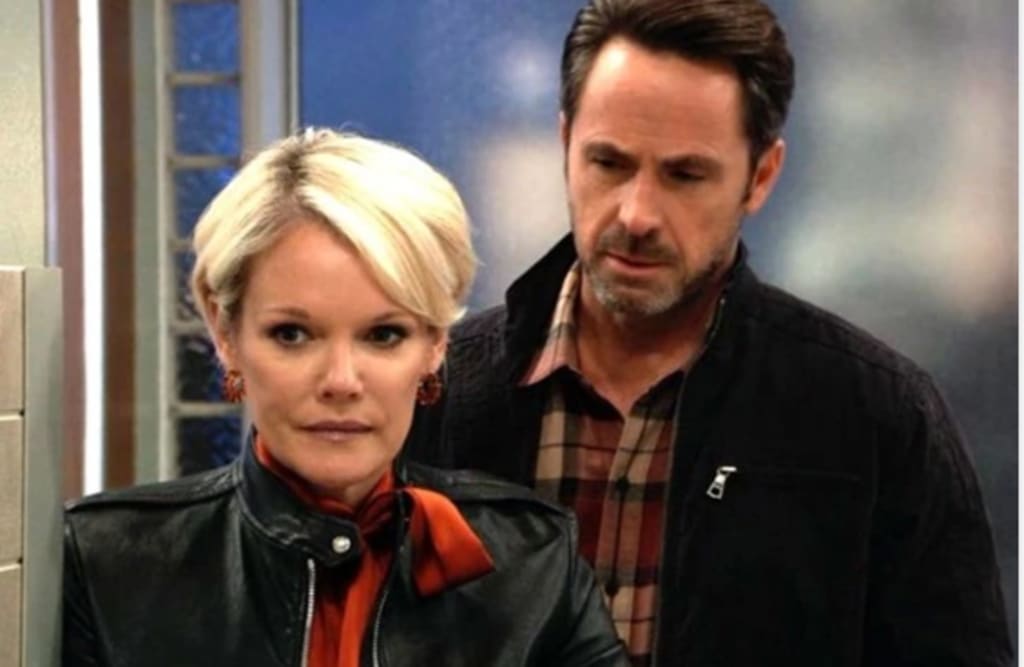 General Hospital fans desire some closure
General Hospital fans are expressing frustration online because the ABC soap continues to drop the ball on important storylines and leaves viewers wondering if or when there will be a conclusion. Fans know that Stella Henry (Vernee Watson) and Trina Robinson (Tabyana Ali) each received a DNA match in Port Charles and spoilers said they would get a confirmation they were related before Curtis Ashford ( Donnell Turner) married Portia Robinson (Brooke Kerr)but it never happened.
Trina is now waiting for the results from the testing that she, Curtis, and Marcus Taggert (Real' Andrews) had done, and nothing more was ever said about Stella's Port Charles DNA match. When "Auntie" returned to town on Thursday her focus was on Portia and Curtis being separated and TJ Ashford (Taj Bellow) and Molly Davis ( Holiday Kriegal) being unable to have a baby.
Julian Jerome's alleged son
Julian Jerome (William deVry) may have a son with Kim Nero (Tamera Braun) and after showing the child whose name is Andy once nothing more has been said about the matter. Is this boy Julian's son or the result of the one night Kim spent with Franco Baldwin (Roger Howarth) when he believed he was Drew Cain (Cameron Mathison)?
Fans are asking why this little boy was revealed and never mentioned again but no answers have come. Some viewers were hopeful that after Tamara Braun left her role as Ava Vitali on Days of Our Lives she might resurface as Kim on General Hospital and answers would come but this has not happened at least not yet. This led some to believe that Julian might still be alive and come back but deVry has not returned to the soap.
When will Ava be exposed and where is Nikolas?
Ava Jerome and Austin Gatlin Holt (Roger Howarth) are also hiding a secret that General Hospital views are wondering about. These two are going about their lives as if nothing is wrong when they believe Ava killed Nikolas Cassadine (last Adam Haus). Fans are hoping the Dark Prince will not be in limbo as he was for close to 3 years when Marcus Coloma took over the role. Right now nothing is being said and it's not clear where he is.
Some fans assumed Victor Cassadine (Charles Shaughnessy) or Helena Cassadine (Constance Townes) was holding Nik, and possibly Luke Spencer (Anthony Geary) somewhere out there. Perhaps something will be mentioned in Victor's will when it is read but right now Helena only returned as a ghost, Luke seems really dead and no one knows where Mason Gatlin (Nathaniel Grey) is holding Nikolas or who he is working for.
Will Sonny ever find out what's really going on?
Fans are also wondering if General Hospital will now drop the fact that Michael Corinthos (Chad Duel ) had Dex Heller (Evan Hofler) spying on Sonny. Will Joslyn Jacks (Eden McCoy) take matters into her own hands and expose her stepfather or will this also be swept under the rug as if it never happened? At least it looks like somehow, some way Nina Reeves (Cynthia Watros) will be exposed for reporting Drew and Carly Spencer (Laura Wright) for insider trading, and fans cannot happen soon enough. Some are even hoping this brings Sonny and Carly back together.
May Sweeps and the Nurses Ball are over, the 60th anniversary is waning, the Haunted Star has been destroyed and Victor and Luke will hopefully soon be relegated to the past. Perhaps now some answers will come for General Hospital fans for some of these mysteries so stay tuned.
About the Creator
Cheryl is a poet, freelance writer, published author and former Newspaper columnist. She has degrees in Psycology and Biblical studies. She enjoys sharing natural cures, and Nostalgia related info. Tips are greatly appreciated.
Reader insights
Be the first to share your insights about this piece.
Add your insights