'General Hospital' breaking news: Tracy Quartetmaine returns to Port Charles for the holidays
Jane Elliot will show up soon and it might be for Thanksgiving pizza, Christmas cheer or both.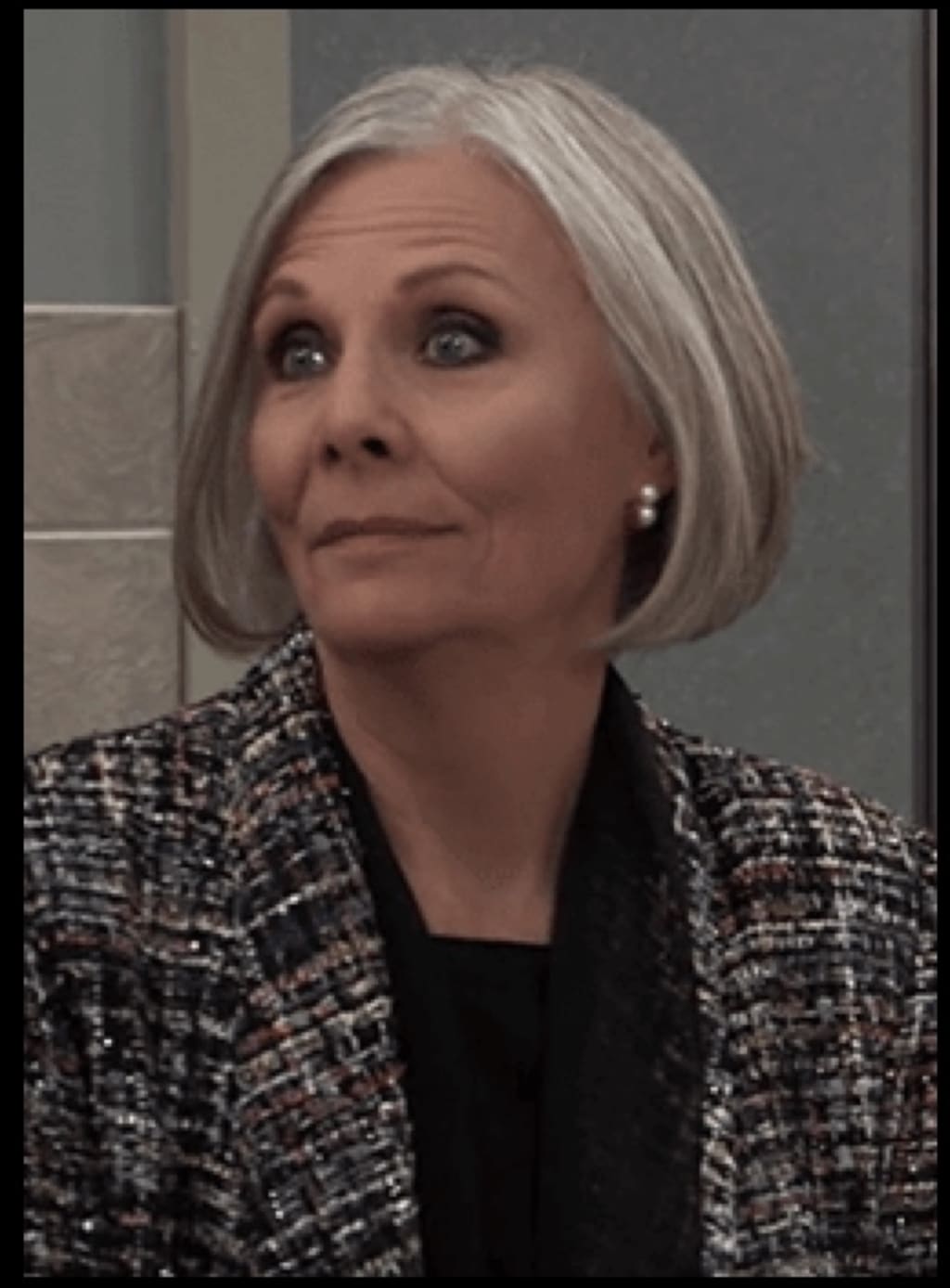 Jane Elliot left her role as Tracy Quartermaine on General Hospital in 2017 and it felt like the end of an era. Tracy had been the center of drama at the Q mansion for decades and fans believed Port Charles would not be the same without her. The announcement of her retirement sent shock waves through the daytime community and viewers were im disbelief by the news. Fans were elated, however, when she showed up last December, just in time for Monica to read A Christmas Carol to the children at the Hospital. Tracy was also a part of a dream sequence where Dr. Finn was Mr. Scrooge.
Her last appearance was February of this year when she grew tired of all the drama surrounding Nellie. Soaps.com just announced that the talented actress will once again grace Port Charles with her presence. No date had been given for Elliot's return but fans hope to see her eating the annual Thanksgiving pizza. If she does not make it back to Port Charles for Turkey Day, she will surely be in Town by Christmas. Prior to returning to Europe Tracy warned Ned that someone was trying to take over ELQ. It turned out to be Valentin Cassadine but little time had been spent on that storyline.
Perhaps Tracy might find a way to oust the interloper and return her father's legacy back into the hands of her family. There will surely be drama in the Quartermaine abode once Tracy finds out what's been going on. Michael and Eillow's fake marriage has now been consummated, Ned cheated with Alexis and Olivia does not know. Monica was fired from General Hosputal and Cyrus Renault is running drugs from within while being named to the board of directors. Traci could go toe to toe with Renault and everyone knows she would not back down. She might also come home to great sorrow because Julian and possibly Lulu might die from the bomber Cyrus wants planted in the Floating Rib.
Lulu and her stepmother became very close so this would be devastating. If Luke and Laura's daughter does not die. she will be leaving Port Charles because Emma Rylan has been let go from the ABC daytime drama. Fans will be delighted that Elliot has decided to return to General Hospital. Shr retired after portraying Tracy for four decades since 1978. Some viewers thought she might follow the lead of her on screen romantic interest Toni Geary. When he left the show he vowed never to return. After Geary retired he was coaxed into coming back just once got Rlliot's final scene.
Luke Spencer made one 60 second cameo on the show which was when Tracy spotted him sitting in a Paris cafe. He looked up at her and smiled and that was it. Some viewers thought it would be nice if the couple returned to Port Charles together but Geary has made it clear in later interviews that he is done with the show. In 1980, Jane Elliot won the Daytime Emmy for outstanding supporting actress on GH and in 1993 she was nominated again. When she returned in 2019 she was rocking her natural gray hair and she looked beautiful. One thing fans can more than likely count on when Tracy hits Port Charles is some type of confrontation with Monica.
The two women parted on good terms and expressed their love for one another. Even so, there is always a situation where Monica says her famous line regarding the Q mansion. She never fails to reiterate to anyone and everyone who will listen that the house is hers because Alan gave it to her. At the end of Friday's episode the bomb went off inside the Floating Rib. Lulu, Dustin, Danny, Dev, and Cam were inside. Whoever dies and whoever survived, the fallout will be far reaching and at some point will affect Ms. Wuartermaine when she returns, especially if Lulu was injured or died. Be on the lookout for spoilers, updates and breaking news related to Jane Elliott's return and storyline, as well as the aftermath of the explosion. .
About the Creator
Cheryl is a poet, freelance writer, published author and former Newspaper columnist. She has degrees in Psycology and Biblical studies. She enjoys sharing natural cures, and Nostalgia related info. Tips are greatly appreciated.
Reader insights
Be the first to share your insights about this piece.
Add your insights