'General Hospital' bombshells that will be dropped
There is not a family in Port Charles who will not be affected when these storylines wrap up.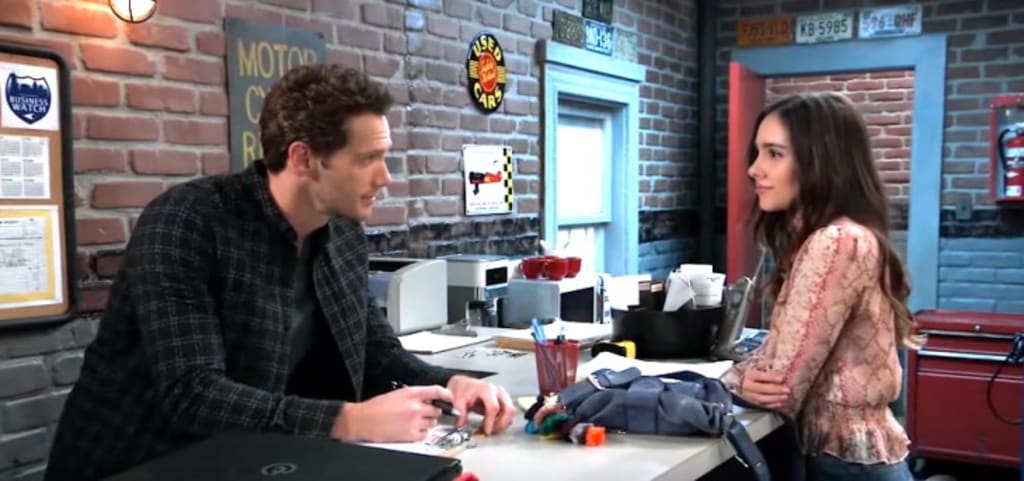 Secrets have a way of being revealed.
General Hospital viewers waited for two years for the truth about Wiley to come to light and are thankful that the storyline was finally concluded. This was a huge reveal but there are still other bombshells that will be dropped and disrupt all the major players in Port Charles. Let's take a look at what will be taking place, hopefully soon.
Obrecht, Brad, and Lucas
Liesel and Brad have both been in prison since before the pandemic and Lucas has been off-screen for just as long. It's time they return and receive some closure. Robert, Spinelli, and Jason were supposed to be working on getting evidence to convict Peter, which would free Obrecht. They do not yet have the necessary proof, but when all of their ducks are in a row, Maxie and Anna will be devastated. Ms. Devane suspects her son is being less than truthful but continues making excuses for him. Maxie is completely in the dark and this news will absolutely stun her. In addition, she is pregnant and will now be a single mom with 3 children. Britt and Franco will feel like idiots and have to appologize for doubting Liesel once she is exonerated.
Julian Jerome
Brad, Britt, and Nelle all know about Julian's role in Wiley being separated from Michael. Once this bombshell drops, Julian may as well be a dead man. If he does not get jail time, then Sonny will surely put out a hit on him, unless somehow there can be a deal. Julian is Ava's brother, Avery's uncle, and Sam's father. Perhaps Sonny will be too full of pain over Mike's death to inflict the same sorrow on anyone else. He also might enlist Mr, Jerome to help him take down Cyrus Renault. However this works out, Julian will more than likely end up in the dog house again with those he loves.
Nelle and Nina
On Friday's episode, Avery found Nelle's locket that matches the one that Nina has. This probably indicates that Ms. Hayes is not dead and may return to Port Charles at some point. Should Nelle resurface, this will surely send shockwaves throughout Port Charles. Whether she does or not, someone is surely going to recognize the locket half and make the connection. Avery might decide to wear her treasure that she found and it will be recognized where Levite's is around her neck. When this truth is revealed everyone in town will be thrown for a loop, especially Nina who will have conflicting feelings. This is a storyline that General Hospital viewers are truly wishing would come to an end.
Molly, TJ, and Brando
On Friday, Brando suggested that he and Molly come clean to TJ about their one night together. This is going to have to come out and it will halt the friendship that Brando and TJ are beginning to form. Molly wants to keep the secret hut it's really eating at her. Viewers know that it will be revealed and this might end the romance of the domestic partners.
Carly, Jax, and Sonny
Should Nelle turn up alive, she might accuse Carly of pushing her over the hillside. Even if she does not lie, the truth that Carly tried to help her and watched her fall will come to light. The secret that Jax has with Sonny's wife will cause friction in the Carson marriage and possibly Nina will also be disappointed.
Dev, Joss, Trina, and Cam
Joss knows that Trina and Cam kissed and they all are downplaying the significance. At some point, Cameron Weber will have to make a choice because both girls are crushing on him. Whoever he chooses, the other will be hurt whether she admits it or not. There is also the issue of Dev who brushed off both girls. Cam asked if he were gay and he said no. When asked if he were asexual there was no answer. This might be a storyline coming up on General Hospital because they have already addressed that Aiden might be gay. Dev has seemed to be hiding something ever since he came to town and eventually the truth will unfold.
Taggert and Jordan.
The truth that Taggert is alive will really be shocking, confusing, and may cause resentment and result in relationships ending. Jordan will be in the doghouse with Trina, Portia, and Curtis. If Mac and Laura were not in on it they will be livid to have been kept out of the loop. Jordan might even lose her job. In order for this secret to be exposed, Cyrus would have to be apprehended or killed. In the long run, the plan might be appreciated but right now, Curtis especially will feel betrayed. General Hospital viewers might see Marcus and Jordan grow close, while Curtis turns to his old flame Portia.
Robert, Ethan, Holly, and Olivia
Ned is not going to like it when he finds out that his wife was off playing spy with Robert Scorpio. Should they find Holly and she and Ethan return to Port Charles this will really shock everyone. This could lead to a setback for Ned and his wife and open a door for Robert and Olivia to get together unless he and Holly reunite. Should she come back to Port Charles, Holly will no doubt have plenty of secrets of her own.
Dante, Michael, and Willow
Once Dante returns to Port Charles, he will be in for several shocking situations. His grandfather Mike has just died, and his ex-wife Lulu is moving on with Dustin. he will also find out that Wiley is his nephew instead of Lulu's cousin. Meanwhile, should Michael and Willow find out what Chase and Sasha did they will be angry to find out the duo played God with their lives. Carly also knew the secret so she will face some fallout for her actions as well. Thank s will be two secrets she has been hiding and viewers know they will eventually be exposed. Stay tuned to General Hospital to find out how all of this turns out.
tv
Cheryl is a poet, freelance writer, published author and former Newspaper columnist. She has degrees in Psycology and Biblical studies. She enjoys sharing natural cures, and Nostalgia related info. Tips are greatly appreciated.
Receive stories by Cheryl E Preston in

your feed