Five Superhero Tag Teams That Need to Happen
These would be cool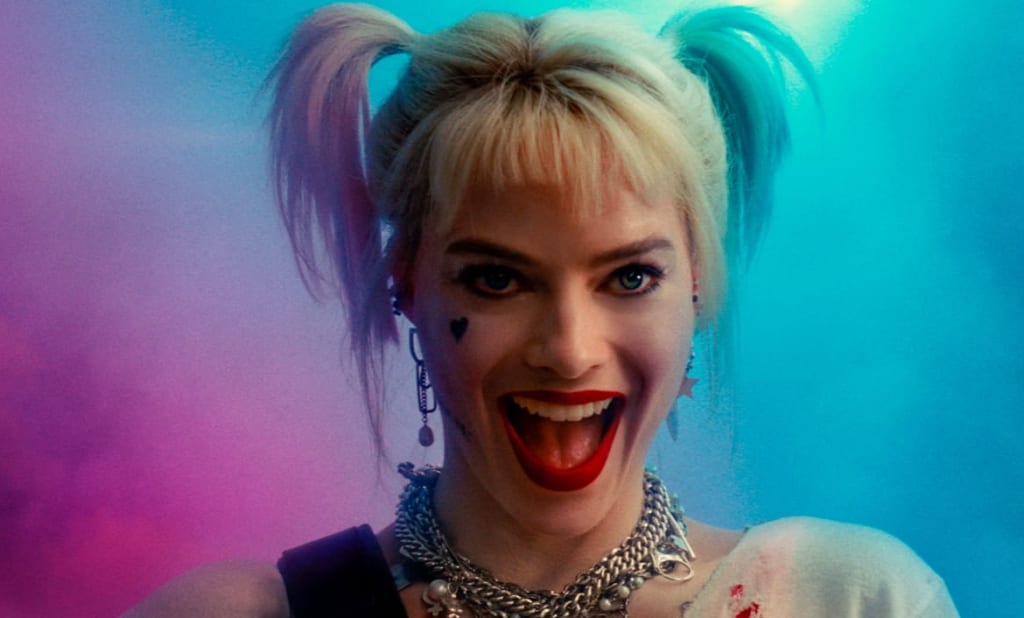 Image: Warner Bros.
The world celebrated National Superhero Day last week, a holiday I enjoy far more than the annual (and more popular) Star Wars May the 4th festivities yesterday. I have been pondering superheroes for the past week, and realized that there have been some missed opportunities when it comes to teaming up these iconic characters; Batman and Robin are fine, but that combo has been done to death. Let's think outside the box and add some kick to the mix. The following five cool (though unlikely) teams are the ones I really want to see.
The Batman and Harley Quinn. This matchup (like some others I will mention here) is tied not just to the characters but also to who is portraying the characters; in this case, Robert Pattinson's Batman teamed with Margot Robbie's Harley Quinn. As soon as I saw Pattinson's Batman, I immediately wanted Robbie's Harley Quinn to appear (as a side note, I really liked The Batman). Pattinson plays the Caped Crusader so emo he makes Brendon Urie look happier than Harry Styles. Teaming him with Robbie's never-stop-talking, chaotic neutral Harley Quinn would rival the great comic duos of all time: Laurel and Hardy, Abbott and Costello, Jay and Silent Bob. If this doesn't happen in the just-announced sequel, someone needs to be fired.
Deadpool and Captain America. We've already seen how much fun Ryan Reynolds' Merc with a Mouth has when teamed up with a straight arrow like Colossus; put him with Chris Evans' Cap and multiply that by 100. If Tony Stark's moral ambiguities drove Captain America insane, just imagine what dealing with Deadpool all day will cause. Before it's over, Steve Rogers might just say "Hail, Hydra" and mean it. Also, all of this would probably be true of Anthony Mackie's Captain America as well, but he does have experience dealing with the Winter Soldier.
Black Widow and Harley Quinn. Yes, I'm bringing in Margot Robbie again, and for good reason. One of the best parts of the film Black Widow was the interplay between Scarlett Johansson and Florence Pugh. Robbie's Harley Quinn would elevate that interplay to 1930s screwball comedy territory. They're also both excellent in fight scenes, each bringing something unique to the table. And they both deserve a decent film where they are the lead characters. Do not get me started about that, especially with Black Widow.
Hawkeye and Robin. I've written before about how grossly unappreciated Hawkeye is, and I don't need to tell you the prevailing opinion most have of the Boy Wonder. So why not throw the two of them together? If nothing else, it will be fun to see which sidekick ends up becoming the sidekick's sidekick. Also, arrows.
Rocket Raccoon and Wonder Woman. There were numerous frustrating things about the Justice League films, but one of the most entertaining was watching Gal Gadot's Wonder Woman try to ride herd over what was essentially a group of unruly 12-year-old boys. Think how much fun it will be watching her try to reign in a prickly space raccoon with homicidal tendencies and a love of heavy weaponry. We'll be blissfully free of the forced "will they or won't they" that was wedged into the relationship between her and Ben Affleck's Batman. And you know at some point Rocket will try to steal that Lasso of Truth.
That's the five tag teams that I'd like most to see right now. You could also insert Loki into just about any of them and it would be comedy gold. What are some unlikely matchups you'd like to see? Let me know in the comments.
First published on Medium.com.
superheroes
About the author
I'm a writer, podcaster, and bookseller whose ultimate goal (besides being a roadie for the E Street Band) is to make reading, writing, and books in general as popular in Texas as high school football. It may take a while.
Reader insights
Be the first to share your insights about this piece.
Add your insights