First Look at 'Thor: Ragnarok' Shows a Helmeted Thor Going to War With Hulk
The helmet, weapons, and amour were ripped straight from the comics, and Thor may go to War with Hulk in 'Ragnarok'.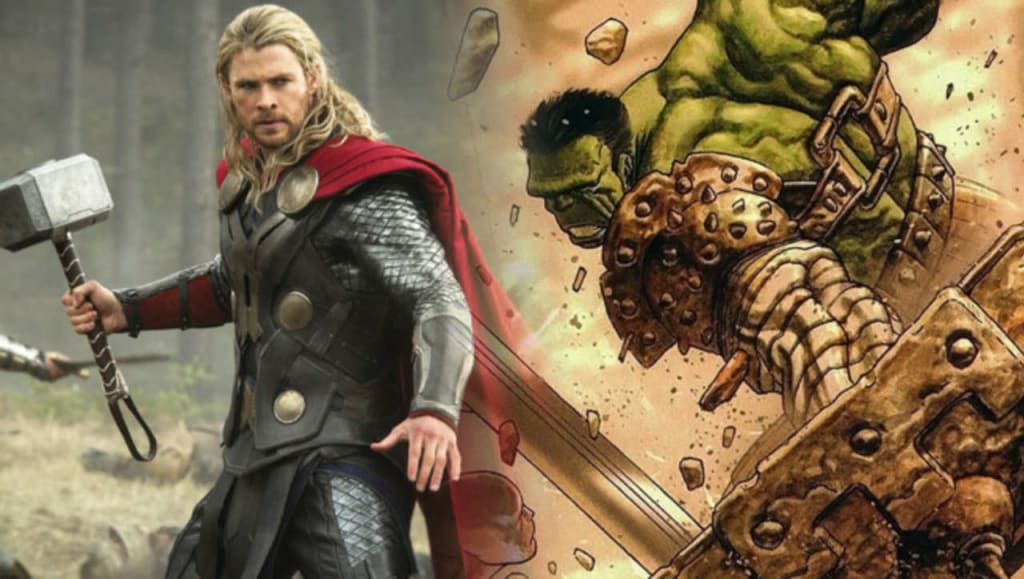 Next year's #ThorRagnarok has to meet a lot of expectations. After Thor: The Dark World failed to impress fans and critics, #Marvel is eager to win back some goodwill towards the Norse Avenger. Since Taika Waititi was announced as director in October 2015, subsequent revelations only seemed to increase fan interest and excitement. The first (and biggest) announcement came in the form of Mark Ruffalo's #Hulk, who has been confirmed to play a supporting role in the film. News only got better after that, from Cate Blanchett's casting, to the inclusion of Valkyrie and the pending tonal shift.
San Diego Comic-Con 2016 only upped the anticipation by putting Hulk's gladiator armor on display. This seemingly confirmed the inclusion of Planet Hulk elements in the movie, such as a battle arena led by the Jade Giant. The feathered helmet, weapons, and amour looked like they were ripped straight from the comics: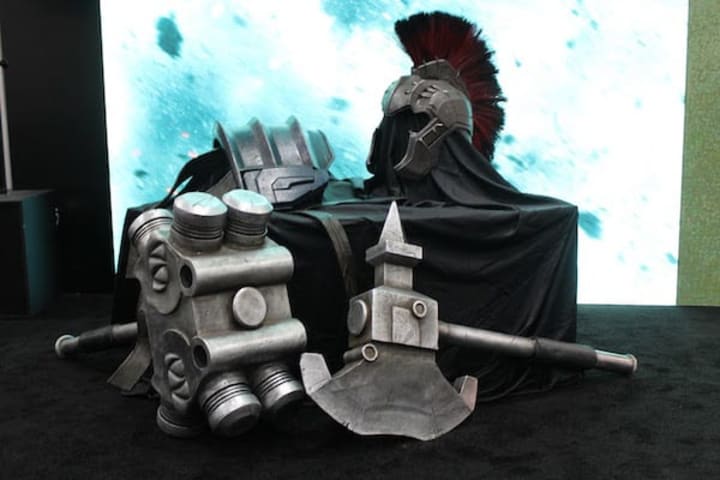 A few months ago, Waititi described the movie as a "buddy-style" comedy adventure back in July, and is said to have a "70s/80s sci-fi fantasy" feel (as evidenced by the hyper-stylized logo). The good folks at ComicBookMovie found this poster from a Twitter account, @Thai_SuperHero. The original tweet has since been deleted, but the photo's still floating around! So here's your first look at the hyper-stylized artwork for Thor: Ragnarok!
It may take a while for your eyes adjust to all the colors, but there are a couple of interesting elements to make note of.
Thor's Helmet (and Haircut)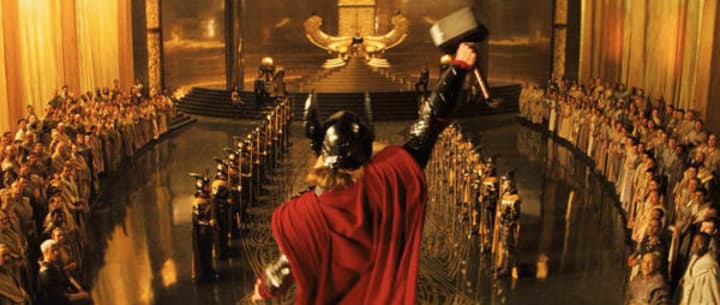 Some characters are defined by their costume. Superman wouldn't be Superman without the 'S' emblem, Iron Man wouldn't be Iron Man without a suit of armor, and Captain America wouldn't be Captain America without his patriotic suit and shield. Although Thor's helmet isn't a massive part of his identity (thanks to Marvel's decision to get rid of it halfway through Thor), it's nice to see it's made a comeback. Obviously this helmet isn't the same one we saw before, considering it looks sleeker and less elegant than the original. I'm guessing Hulk gives him the helmet as they prepare to return to Asgard.
Underneath the helmet, it looks like Thor's gotten a haircut. Gone are the flowing blond locks, now replaced by short, cropped hair. This isn't exactly breaking news, since we've known about it since August, but it, along with Thor's choice of weapon, teases some major consequences in the movie. What do I mean? Well...
No Mjolnir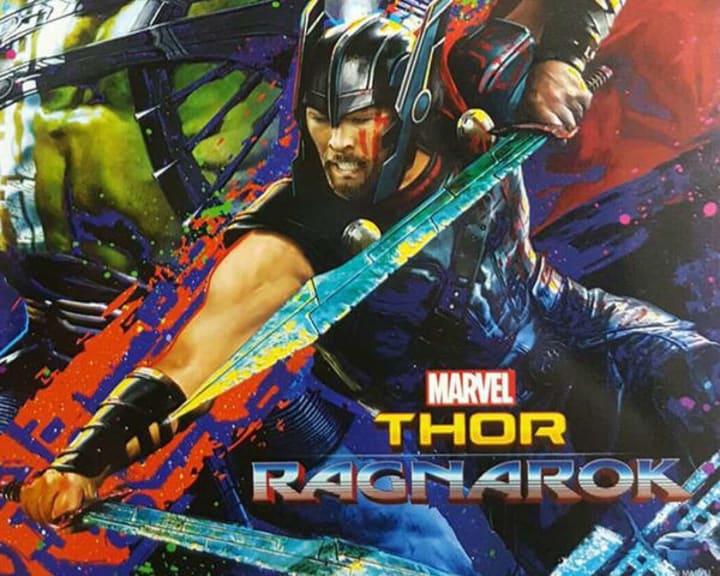 Unlike the helmet, Thor is defined by his trusty magical hammer Mjolnir. He's used it in both Avengers movies, as well as his solo ventures, so one has to wonder why Thor doesn't have it during his most ambitious movie yet. Could we have misplaced it? Possible but unlikely. In fact, the more likely answer is that Thor is suddenly deemed unworthy. Mjolnir can't be lifted by the unworthy, so it looks like Thor's back to swords for this one.
Thor's current design in the ongoing comic The Unworthy Thor seems to confirm this (given the similarities in their design):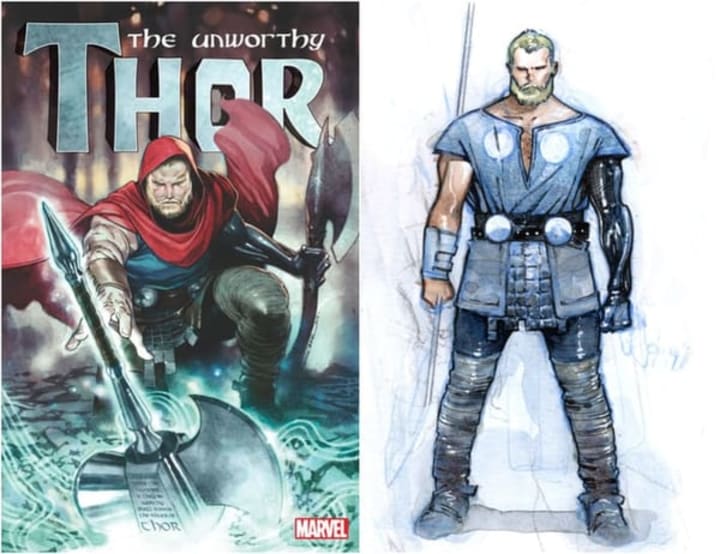 Short hair, no Mjolnir, and a less intricate costume? Looks like we found some of Thor: Ragnarok's source material.
Gladiator Hulk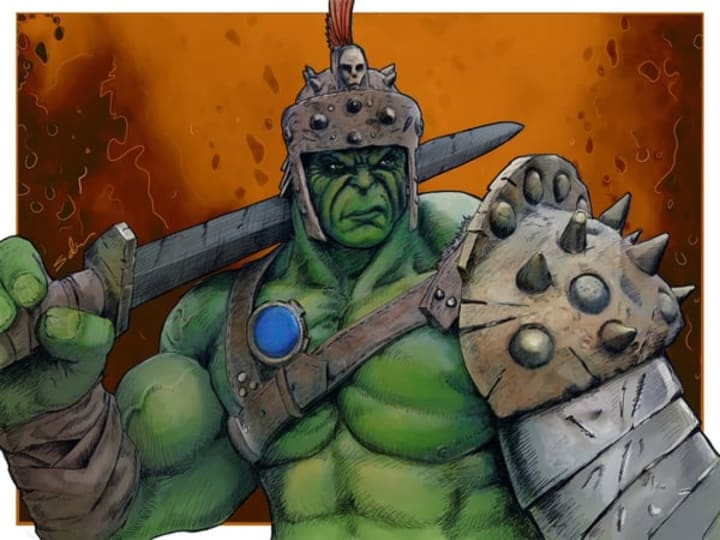 In case a gigantic green monster with rage issues wasn't intimidating enough, the family-friendly folks at Marvel have decided to throw some accessories on the Jade Giant. Yup, Hulk now walks around with a massive feathered helmet, spiky shoulder armor, and straps all over his chest. And that's before mentioning the colossal hammer and battle-axe. Bruce Banner be damned, this is the Hulk we all wanted to see.
While all of this is well and good, there's still a whole swath of characters and locations we haven't seen yet. Hela's full appearance is a mystery, Surtur was only shown in SDCC-exclusive concept art, and Valkyrie has only been seen fleetingly in set photos. At the very least, we have something to look forward to in the year until the movie comes out!
Source: ComicBookMovie