Film Review: Little Women (2019)
Here are four reasons to stop whatever you're doing right now and get yourself in front of a screen that's playing Little Women.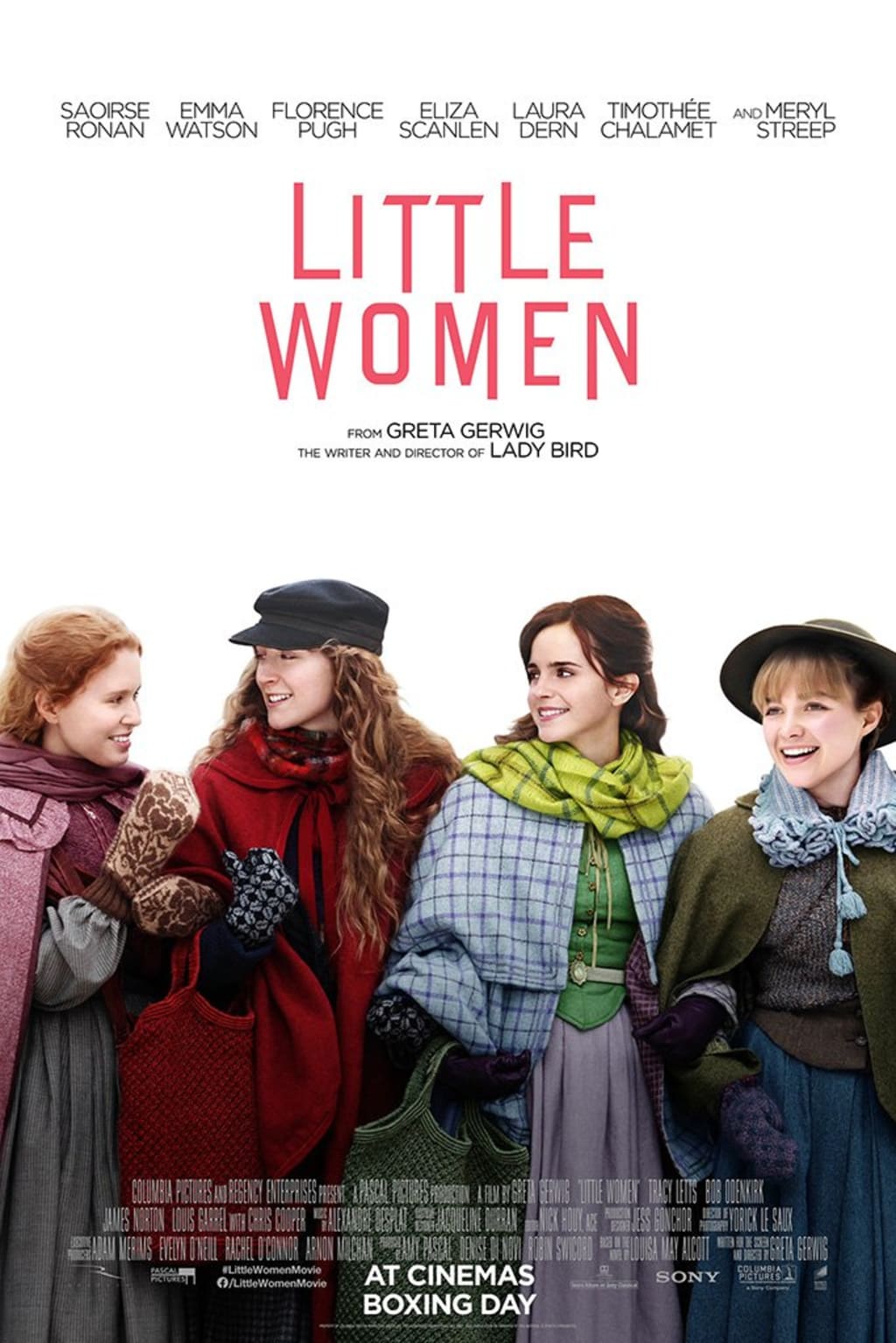 Watching Greta Gerwig's adaption of Louisa May Alcott's famous novel Little Women felt like coming home. Between the aesthetics and clothing of 1860s America, the real-life wholesome friendship of actors Saoirse Ronan and Timothee Chalamet, and writer/director Greta Gerwig's seemingly perfect writing of a story of four sisters, this movie sits up there with those of the Classics.
The writing
It's no surprise that Greta Gerwig's Little Women was nominated for an Academy Award for Best Adapted Screenplay. In fact, it's no surprise that the screenplay itself was as brilliant as it was, if Gerwig's previous film, Lady Bird, was any testament to her strengths. But the writing of Little Women feels so neat and works so well that it almost comes across as effortless. The ability to string together a story, let alone multiple storylines that jump between time and location, and to make this seem easy is a skill not many people tend to have. And not only has Gerwig created a story of childhood and womanhood and all the mischief in between, but she has done so with the grace and respect of adapting Louisa May Alcott's original text, honouring the novel and in turn, honouring all of us that have grown up with it. Gerwig no doubt has created an audience that will now grow up with the story of the little women in a different way, this film a love letter to the March sisters and all of us like them.
Saoirse Ronan and Timothee Chalamet
The real-life friendship between on-screen besties Saoirse Ronan and Timothee Chalamet, also known as Jo March and Theodore 'Laurie' Laurence, is one to be jealous of. Both Very Attractive People seem to be friends beyond their day jobs, their playful demeanours and sibling-like closeness so fucking cute that it makes me sad. And they could be just incredible actors, which no doubt they are, but the actors' friendship on-screen seems to reflect an authenticity in their closeness that they demonstrate away from the characters. Having both worked on Greta Gerwig's previous film Saoirse and Timothee are not unfamiliar with the other, but it seems Little Women was the playground that captured most of the fun as we see in the friendship of Jo and Laurie.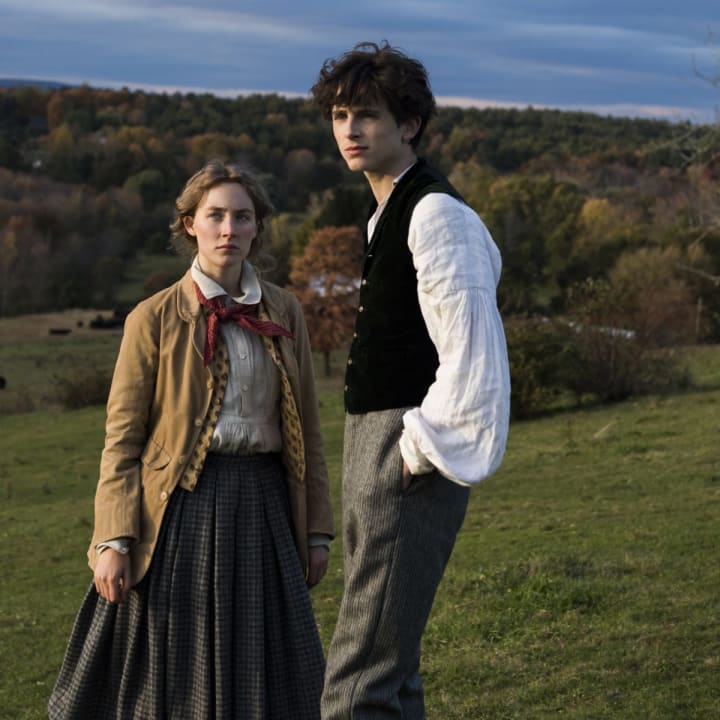 Marmee/Laura Dern
Best! Mom! Ever! The absolute kindness and beautiful nature of Laura Dern's character should be annoying to no end, with her careful words and knowing smile that seem to always know what's going on in her daughters' lives, but, and I cannot stress this enough, we! love! her! Maybe it's Laura Dern, being the saint that she is, or maybe it's Greta Gerwig's writing of Marmee as the idealistic mother, but there's something about this character that makes her seem the most perfect human in the most imperfect world, the sort of mother we all want to have. But the idealism of this unattainable perfection is what makes Marmee a character of fiction, she's perfect because she isn't real. She's a higher power that exists on a plane far above the rest of us mere mortals, and perhaps that's why we love her.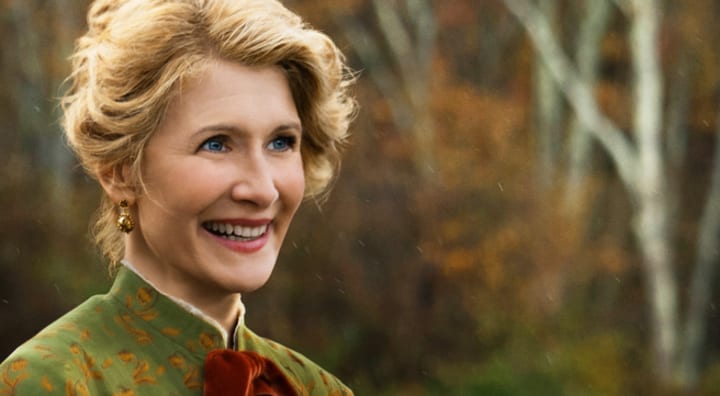 Florence Pugh's Sad Face
Although English actor Florence Pugh had already been making a name for herself prior to Greta Gerwig's 2019 film, it was in Little Women playing the bratty littlest March sister, Amy, that Florence stole hearts with her distinct raspy voice and monologue about the financial properties of marriage for women in the 1800s. And not only did Florence gain a devoted fanbase from her role, but on top of worldwide adoration she won herself an Oscar nomination (Best Performance by an Actress in a Supporting Role). But it's Florence Pugh's Sad Face that really topped the cherry to this cake, a face pulled brilliantly and often when she's found herself in the depths of Amy March's despair. The face, both comedic and adorable, is like a live-action emoji, only better.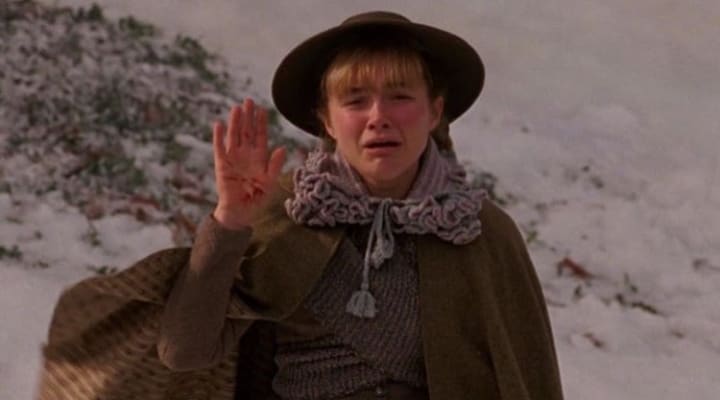 movie
About the author
I'm just a girl - standing in front of a boy - asking him to read my goddam creative writing.
// 21 / creative writing student / Melbourne, Australia / writer / photographer / hugh grant-enthusiast //
email me at : [email protected]
Reader insights
Be the first to share your insights about this piece.
Add your insights