Film Review: 'Brotherly Lies'
Romantic entanglements and a feud between siblings combine in this slow but well-written indie drama.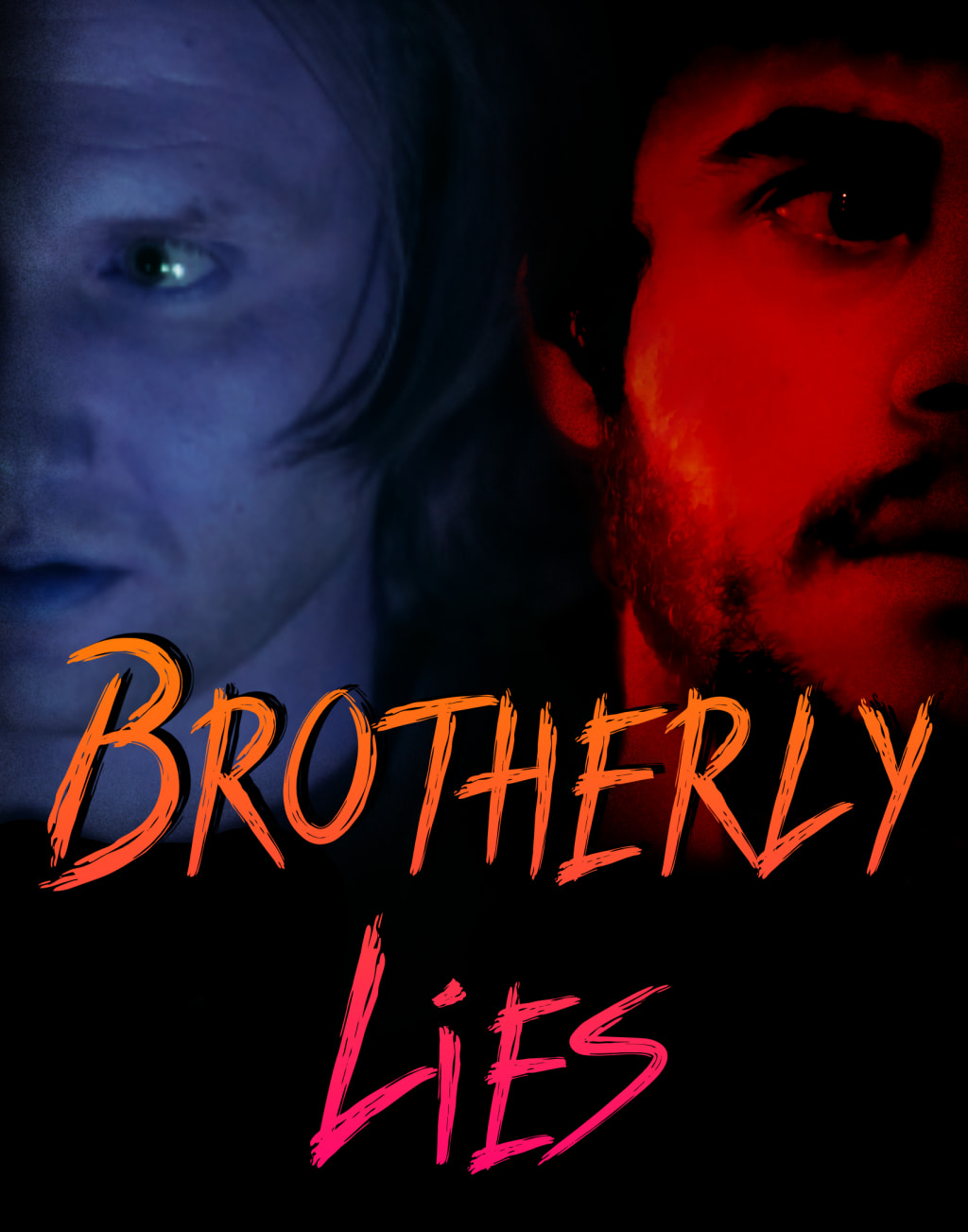 Synopsis:
Six people have converged at a beautiful home. There's the home's owner Lex (Pano Tsaklas), his best friend Kenny (Jose Fernando), Lex's brother David (Robert Sean Campbell), David's fiancée Laura (Casey Semple), neighbor Harry (Mark Schwab), and Lex's guesthouse tenant Shane (Jacob Betts). A party is set to take place that evening, but a lot more is in store for this sextet than just hors d'oeuvres and small talk. As Laura puts it, the night's theme is things unsaid. Unrequited loves and hidden woes are in the air tonight and a dark secret from Lex and David's past threatens to be exposed. What other revelations will come to light? And what damage will they leave behind?
Story:
For a film entitled Brotherly Lies, the estrangement between Lex and David isn't exactly the movie's main story. While the plot point is established early on, it takes until the final act for it to take center stage over the messy love rectangle between Lex and his friends. The tangled web of one-sided attractions makes for intriguing drama, but be prepared for a very slow boil. Much of Brotherly Lies' runtime is spent on a long series of introspective conversations. The strong acting and writing make these talks interesting, but you might feel your attention start to drift along the way. Plus, when the conflict between Lex and David finally gets taken off the backburner, the ensuing fallout only lasts for a single scene before fizzling out. It might be an authentic and appropriately bittersweet-but-heavier-on-the-bitter conclusion, but after an hour and thirty minutes of deliberately paced buildup, some may walk from Brotherly Lies unsatisfied.
There's also a few technical snafus that arise with the audio. There's often a garbled quality to the sound and the soundtrack is sometimes way too peppy in moments when the story is dead serious. Even if it was meant as an intentional juxtaposition to have cheerful music as the backdrop to a somber story, it still comes out of nowhere and adds nothing to the movie.
Characters:
With Brotherly Lies having such a minimalist cast, it's no surprise that the characters are all so well-defined. Over the course of the night, every person we encounter is revealed to have their share of problems. Even Laura, the comparatively less angst-ridden of the group, has some darkness to her. As weird as it sounds, that's a good thing, as it gives Laura some needed development and lets her do more than just be David's bubbly arm candy. The rest of the characters get more time to grow as they each reveal their flaws and complexities.
It would be easy to dismiss David as a shallow, unfeeling doofus. But once you're allowed to see past his pompous attitude and delusions of grandeur, you see that David isn't as heartless as Lex thinks he is. He's truly struggling to deal with his traumatic childhood and floundering acting career and genuinely wishes to make amends with his brother. Unfortunately, their differing ways of coping with what they went through and the secret they both carry prevent Lex and David from repairing their relationship or healing their old wounds.
For all the time Lex spends pointing out David's flaws, he's far from perfect himself. The worst thing about him is how dismissive he is of the scars David carries from their abusive upbringing--a callousness that becomes much crueler in hindsight. At the same time, it can't be said Lex doesn't have his own crosses to bear or that he doesn't have some grounds to resent David. In addition to the aforementioned secret, David also wants to exploit the tragedy they went through for fame and publicity. Like David and his associates, Lex has as many good qualities as he does bad ones. Shane, Kenny, and Harry each come with their own baggage that causes trouble for themselves and others. But at their cores, they're all generally good people who don't intentionally aim to hurt the people around them. This in turn makes for compelling drama as repressed feelings and long-held grievances are confronted and emotions begin running high.
Acting:
Because this film is so dialogue-heavy, it's a good thing everyone on the limited cast roster is at their A-game. Everyone takes the richly written character they're given and uses their dialogue to make them come alive. Panos Tsakalas (last seen playing an even more morally ambiguous character in Crisis Hotline) will have you wanting to hug Lex as he grapples with his poor mental health--and have you cringing when he starts taking that anguish out on others. Jose Fernando and Jacob Betts share engrossing chemistry together as Kenny and Shane start falling for each other. Individually, they make the pair sympathetic as Kenny agonizes over his unexpected and morally sticky feelings and Shane bemoans his directionless screenwriting career and frustrating romantic predicament.
Brotherly Lies' director Mark Schwab appears as neighbor Harry, with Harry and Casey Semple's Laura being the movie's least problematic characters. Harry is as sweet as can be and Laura is a relatively easygoing woman who just wants to enjoy her stay at Lex's lovely abode without any bickering. Schwab and Semple play their characters with all the necessary warmth and poignancy as Harry opens up about his grief and lovesickness and Laura vents about how cynical her government job has made her. Of all the actors, though, Robert Sean Campbell stands out as the best, in no small part because he plays a character that could've easily been made unbearable. But rather than let David become an obnoxious tool, Campbell keeps the smarmy faded actor balanced. He's frequently annoying and insensitive towards Lex, but you also see how David's experience with his and Lex's abusive stepfather has affected him. He just doesn't show it the same way Lex does, which ends up being one of many things that drive a wedge between the brothers.
Overall:
Brotherly Lies is not the kind of movie to watch when you're feeling sleepy. The deliberate pace and long conversation scenes are liable to have you nodding off. But if you're willing and ready to give the film your undivided attention, it has quite a bit to offer to make the time well spent. The characters are written with dimensions that their actors work magic with, which contributes to the film's intensely engaging and emotionally raw narrative. All of that together should be more than enough to keep your interest from dissipating. Just be sure to come into Brotherly Lies with enough energy to stay invested in its slow-baking tale of secrets, trauma, and the pains that can come from falling in love.
Score: 6.5 out of 10 Whole Foods meet-cutes.
review
About the author
Aspiring writer and film blogger: Lifetime, Hallmark, indie, and anything else that strikes my interest. He/him.
Twitter: @TrevorWells98
Instagram: @trevorwells_16
Email: [email protected]
Reader insights
Outstanding
Excellent work. Looking forward to reading more!
Top insights
Expert insights and opinions

Arguments were carefully researched and presented

Compelling and original writing

Creative use of language & vocab

Easy to read and follow

Well-structured & engaging content
Excellent storytelling

Original narrative & well developed characters

Masterful proofreading

Zero grammar & spelling mistakes

On-point and relevant

Writing reflected the title & theme
Add your insights