Fight Club
Chuck Palahniuk's ode to disorder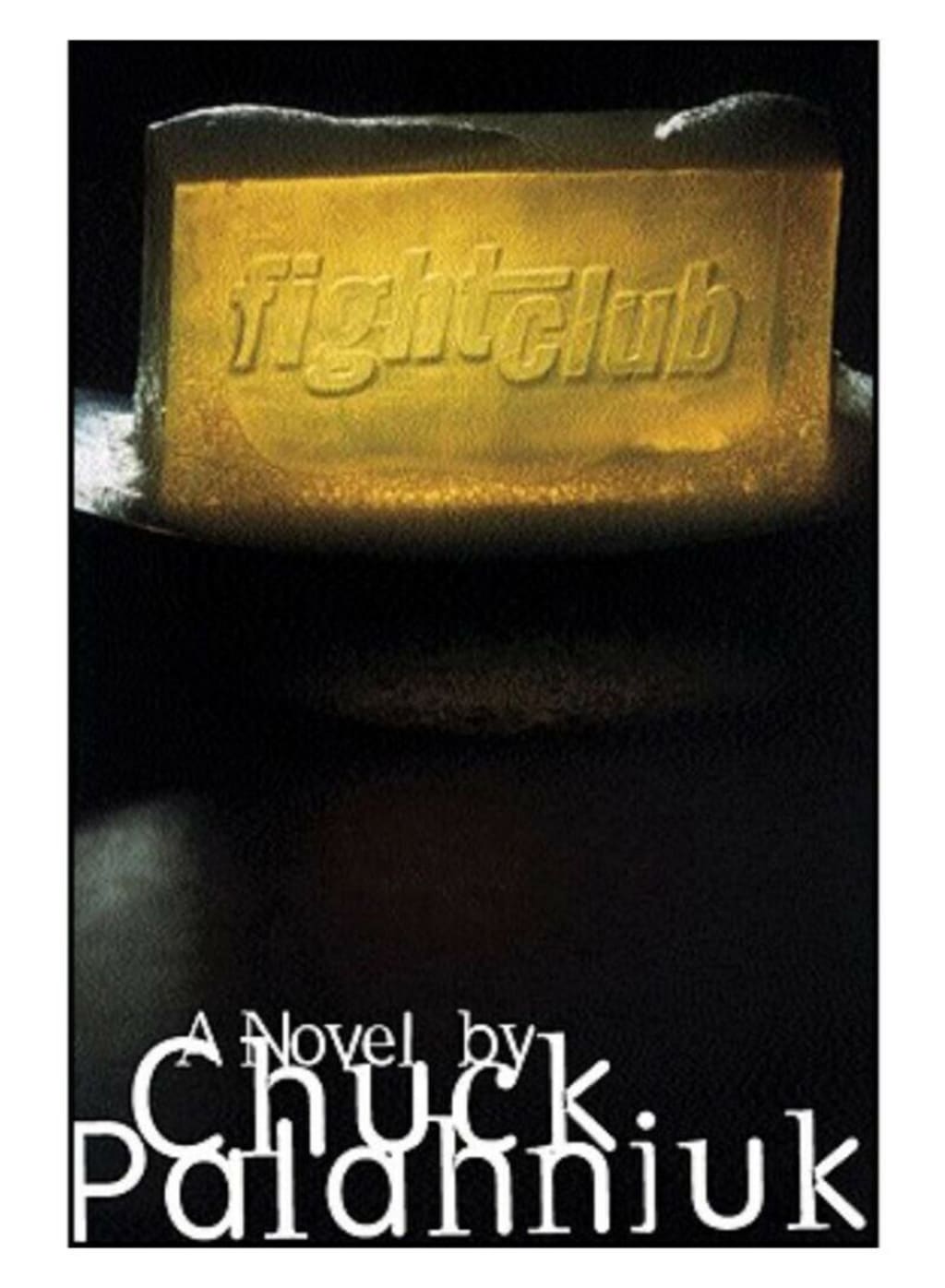 'Fight Club' is about a seemingly ordinary middle-class man, casually dubbed The Narrator, who becomes disillusioned with his life. On the surface, this is what it's about, but multiple ideas and themes, and they're challenging ones, start to appear in rapid succession the longer the reader goes on. There's satire of American culture, of the vapidity of consumerism, of the effects of social class, of the constrictions of Western civilisation as a whole, these are all open to ridicule. Because what seems like the tale of a dissatisfied insomniac at the commencement becomes something much more harrowing and entangled by the finish. Bear in mind that 'Fight Club' was Chuck Palahniuk's first contribution to literature, and, given its weighty concerns, he doesn't hold back. It's that special kind of book, at least to my mind, that can be read and pondered over many times, with each subsequent reading being richer than the last.
With that said, 'Fight Club' isn't a novel I totally worship. The repetitive slogans and phrases, for example, 'The first rule about fight club is you don't talk about fight club' (Palahniuk, 1997, p. 48), tend to lose their power after a short time, making the thicker prose sections more awesome and explosive by comparison. Put another way, such direct statements as these become filler; they lose their original meaning through monotony even if they have something bold to say about the characters and larger narrative at play. A large part of this narrative takes shape in the figure, no matter whether real or imagined, of Tyler Durden. It can't be denied that Durden is the symbolic heart of 'Fight Club'. He's also the reason why any rebellious fight club exists at all, since The Narrator is unreliable in his narration and never really in control of his own identity.
But this is what makes his character, as psychologically unstable as it is, so fascinating. One thing I will say is that Palahniuk's writing, though rather forced at times, is something to behold: it carries immediacy and intensity, instilling a feeling that you're being thrilled, so much that's it's hard to not get consumed by it. Such qualities as these often succeed in giving each chapter of 'Fight Club' a self-contained feel. This is because The Narrator himself, ever uncertain of who he is and what he's doing, is mentally fragile to the extent where the growing presence of Durden in each chapter becomes much realer and more dramatic than anything the reader believed was real early on. You never exactly know where you are, and this, unsurprisingly, produces terror. The fearlessly individual personality of Marla Singer, who happens to be just as charismatic as Durden despite her role as a secondary character, accentuates such terror in the reader's mind, for she understands him a lot better than we understand him.
To read such a novel as 'Fight Club' is a confronting experience, an experience not dissimilar to being in the awkward position of gas station worker Raymond Hessel in the twentieth chapter: 'Raymond K. K. Hessel, your dinner is going to taste better than any meal you've ever eaten, and tomorrow will be the most beautiful day of your entire life' (Palahniuk, 1997, p. 155). The Narrator mentions this to himself after having detained Hessel at gunpoint. He questions him on what he wants to do with his life, only to release him on the condition that he change it. The 1999 film adaptation of the book, directed by David Fincher, choreographs this scene brilliantly, as it does many others, being in itself a keenly intelligent homage to the book's spirit. A first-time visitor to 'Fight Club' may deduce from its more serious undertones that Palahniuk endorses a nihilistic worldview, what with all the supposed messages of anarchy, violence, confrontation, alienation, and self-destruction. On the contrary, however, it's nowhere near as dark as it claims to be. It's actually about self-construction, about learning how to live your life in greater freedom from the unrealistic demands and expectations of society.
Reference List
Palahniuk, C 1997, 'Fight Club', Random House, p. 48, p. 155.