Best of Netflix
Everything That Is Leaving Netflix October 2019
#BestOfNetflix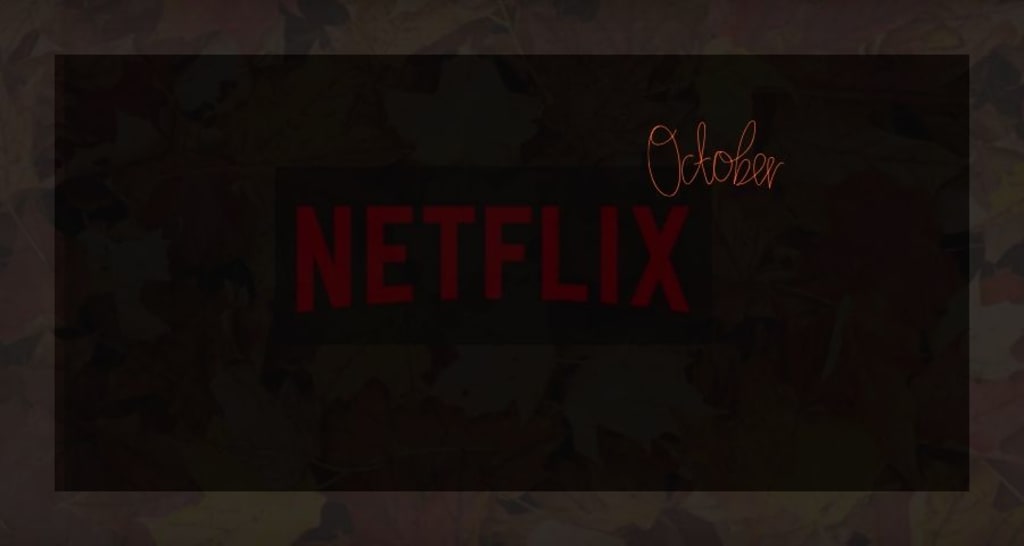 Woah!!! This month there is a long list of titles that are being removed from Netflix ... and the worst part is that a lot of them are Halloween related!? So quick! Get your spooky fix in before these titles are ghosts to be remembered.
Gone by October 1st 2019
A.I. Artificial Intelligence
All the President's Men
Bonnie and Clyde (1967)
Bring It On: In It to Win It
Cabaret (1972)
Casper
Cat on a Hot Tin Roof
Charlie and the Chocolate Factory (2005)
Cloverfield
Deliverance
Divine Secrets of the Ya-Ya Sisterhood
Empire Records
Evolution
Forks Over Knives
Frances Ha
Free State of Jones
Get Carter
Gremlins
Hoosiers
Impractical Jokers: Season 1
In Bruges
Julie & Julia
Lakeview Terrace
Midsomer Murders: Series 1-19
Obsessed
Pineapple Express
Platoon
Quiz Show
She's Out of My League
The Dukes of Hazzard
The Nightmare
The Sisterhood of the Traveling Pants
The Sisterhood of the Traveling Pants 2
Who's Afraid of Virginia Woolf?
Say goodbye on October 5th
Leaving Netflix on October 7th
David Blaine: What Is Magic?
Scream 4
Last Call - October 8th
Little Witch Academia
Little Witch Academia: The Enchanted Parade
Sword Art Online II: Season 1
Adios! - October 15th
El Internado: Seasons 1-7
Farewell on October 20th
So long Carrie! - October 25th
The Carrie Diaries: Seasons 1-2
Ciao! - October 29th
The Fall: Series 1
The Imitation Game
Recommended from the list! Here are three titles that you don't want to miss: Despicable Me 3, The Carrie Diaries & The Imitation Game.
Despicable Me 3 will be removed on October 5th.

"Gru meets his long-lost charming, cheerful, and more successful twin brother Dru who wants to team up with him for one last criminal heist." - IMDb
The Carrie Diaries will be removed on October 25th.

"Carrie Bradshaw is in her junior year of high school in the early 1980s. She asks her first questions about love, sex, friendship and family while navigating the worlds of high school and Manhattan." - IMDb
The Imitation Game will be removed on October 29th.

"During World War II, the English mathematical genius Alan Turing tries to crack the German Enigma code with help from fellow mathematicians." - IMDb
Is something on the list not on Netflix?
This list is based on Canadian Netflix... so if you don't use Canadian Netflix, then some of these titles may not be available to you... or maybe they were removed earlier... sorry for any inconvenience.
Like the story? Share it on social media!
Thank you for reading my article. Would it be okay if I ask another favour though? Would it be okay if you share this on your Facebook page or Twitter? If you can't share, there is a tiny little donate box at the bottom too. No pressure though, just thought I would mention.
Work Cited
Daley, Dean. "Here's What's Coming to Netflix Canada in October 2019." MobileSyrup, 19 Sept. 2019, mobilesyrup.com/2019/09/18/netflix-canada-october-2019/.
Greenspan, Rachel E. "Here's Everything New on Netflix in October 2019." Time, Time, time.com/5681625/new-on-netflix-october-2019/.
Larocque, JP. "What's New on Netflix Canada This October." Flare, 19 Sept. 2019, www.flare.com/tv-movies/netflix-canada-october-2019-new-releases/.
"Movies: TV Shows: Movie Trailers: Reviews." Rotten Tomatoes, www.rottentomatoes.com/.
"Ratings and Reviews for New Movies and TV Shows." IMDb, IMDb.com, www.imdb.com/.
"See What's next." Netflix, www.netflix.com/.