Drawing Magic, Teaching Lessons, Saving a Culture: 'The Golden Apple' Series
The Balkans as you have never seen them - but as you should.
From 'Harry Potter', 'Lord of the Rings', and a number of Disney movies that transport us to magical lands, to Thor and Percy Jackson waging their battles in the modern-day USA, folktales and mythological creatures have always presented a bottomless treasury for writers, animators, and movie-makers. With audiences never getting enough of magic and heroic quests, it is a wonder there are still mythologies that Hollywood and the entertainment industry in general have not yet gotten their hands on. And yet such hidden gems do exist. One of them is the little-known folklore and mythology of the Balkans. This diverse region has given rise to an incredible wealth of folk songs, fairy tales and magical creatures, most of them unknown to the world. Old countries like Bulgaria, rich in both nature and history, are home to some fascinating magical tales and legends. Sadly, with few attempts to popularize and modernise them, these stories–which inspire the imagination and teach important morals–are dying out.
Here is where Studio Zmei comes in. Started by an impressive team of animators, designers and other creatives with experience working for some of the biggest companies in the world, including Cartoon Network and Disney, this new animation and design studio has set off on a noble quest to save the magic and deliver it to people all over the world. Through their efforts, some of these neglected characters and stories are now being brought to life and given a modern voice. The studio's current labour of love is 'The Golden Apple' - a project aimed at creating a contemporary, funny, epic fantasy animated series based on Balkan mythology.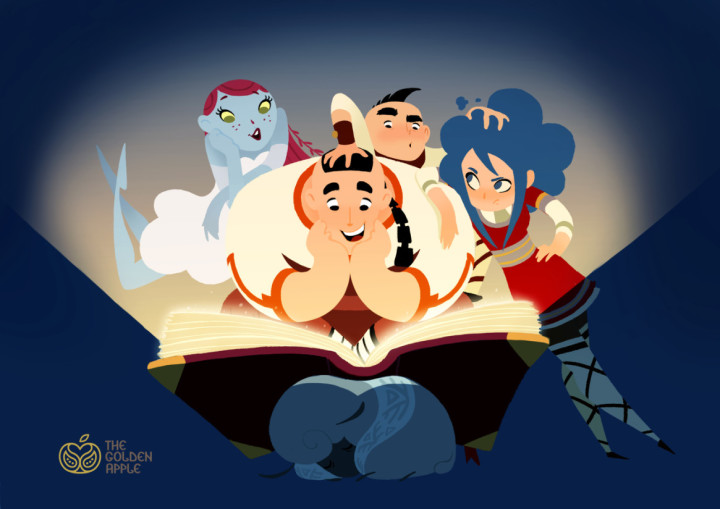 If you are like me and you enjoy the intricate details and settings, the likes of which we find in series like Harry Potter, you will appreciate the hard work that has gone into the world-building of 'The Golden Apple'. The folk elements, which serve as inspiration for the series, are worked into both the story and the visual design, and contribute to a final product which carries the beauty and magic of the traditional source but is also entertaining and relatable to a modern viewer. Working closely with folklorists, the authors have created a captivating world populated by colourful characters, each one painstakingly crafted with much love and imagination.
There are Zmei-spirits who have command over thunderstorms and whose hair is made of clouds; there are enchantingly beautiful Samodivi who can influence nature; there are brave Kuker Warriors who get trained in special schools to wield magical bells against the forces of darkness. Oh, and let's not forget the uniquely patterned colourful sheep, who surely rank amongst the most adorable animal sidekicks ever drawn!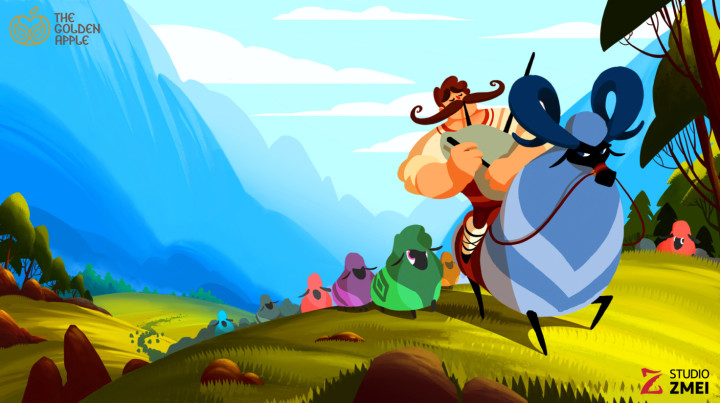 A short film named 'Legend of the First Kuker Warrior,' which takes place in the same universe, has already been released. It offers a glimpse - but only a small glimpse! - of the world of the Golden Apple and showcases the incredible talent behind it. Amongst other things, there is something to be said about the soundtrack of this film. Give it a listen on Youtube, in the Golden Apple Series YouTube channel (I also highly recommend checking out the 'making of the soundtrack' video in George Strezov's channel, it's quite exciting). Does the general sound seem familiar? Many people are not aware of just how much Bulgarian folk music or Bulgarian choirs and voices are being used in Hollywood, mostly in epic productions like 300 and Tomorrowland. In 'Legend of the First Kuker Warrior' these sounds and voices are at home, right where they belong.
The short can be watched on Youtube in the Golden Apple Series channel but, as I said, it offers only a small glimpse of the what the full show will be about.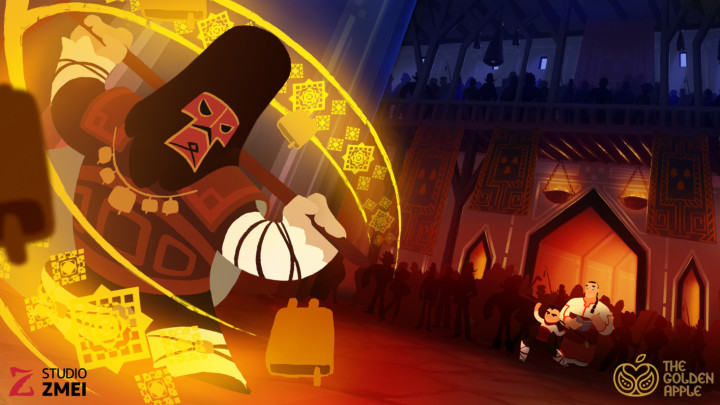 So what's the plot?
'The Golden Apple' takes place in a world where humans and spirits coexist and a war is brewing between the two. The story revolves around half-spirit Vihra, her best friend, the Samodiva-spirit Tina, and young brothers Bran and Vlad, who are Kuker Warriors from the Kuker Mountains, a place where spirits are considered evil and dangerous. Part of the emotional core of the show is the conflict between Bran and Vlad, who have been trained to distrust and battle spirits from a young age, and Vihra and Tina, who come from the much more peaceful village of Khan where the mayor - Vihra's mother - is married to a spirit. As the four set off on a quest to obtain the Golden Apple - a magical artifact said to grant wishes - they must not only battle evil forces but also learn important lessons about the meaning of friendship, community and the complex nuances of good and evil.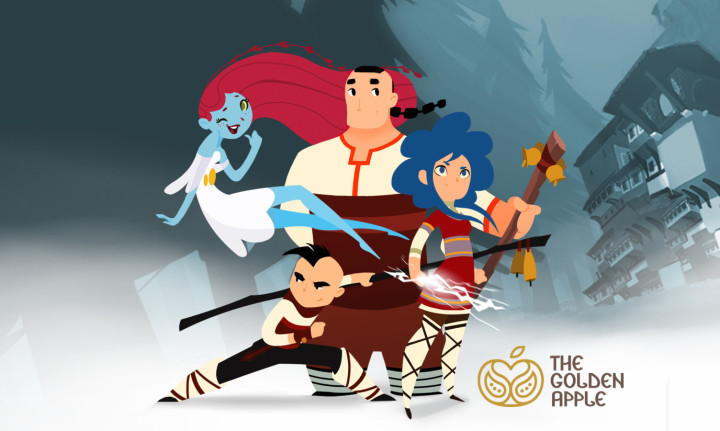 With the project being developed simultaneously in Bulgarian and English, chances are that international audiences won't have to wait too long for episodes once the series is up and running, but before that there needs to be a pilot. With several countries showing interest in distributing the series, the studio is running a crowdfunding campaign to help with the production of a full 24-minute pilot episode. You'd think that a project like this with a solid concept and talent behind it should not have to depend on crowdfunding, but the sad truth is that many investors these days want to see a finished pilot and a guaranteed audience before pitching in. I imagine a successful crowdfunding campaign will not only help deliver that pilot but it will, in itself, act as evidence for how much viewers believe in the show. Oscar-nominated Tomm Moore (the creator of the animated features 'The Secret of Kells' and 'Song of the Sea') has tweeted in support of the campaign, which sure looks like a good sign.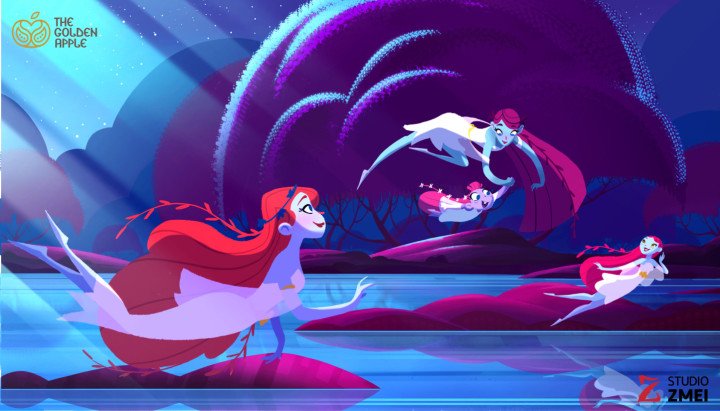 Personally, I'm very much keeping my fingers crossed. We need more shows like this which can be both funny and complex, which do not underestimate their audience and which teach morals that both children and adults could stand to be reminded of. And the opportunity to discover the hidden treasure of a mythology that we're not yet familiar with doesn't hurt either.
So that's my brief overview, but if you want to check out the project for yourself or get your info from the mouths of the creators themselves (who will obviously be more exhaustive and accurate), both Studio Zmei and the Golden Apple Series are easy enough to find on Google and there's a good amount of stuff on both Facebook and Youtube. If you ask me, it's well worth the time.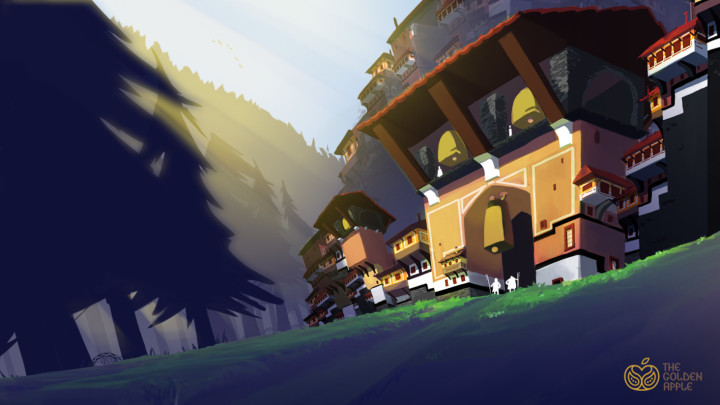 literature
art
movie
review