Dragon Ball Super: Super hero, everything you need to know about this movie
Dragon Ball Super: Super Hero premieres on August 19 in the United States with a story that will blow your mind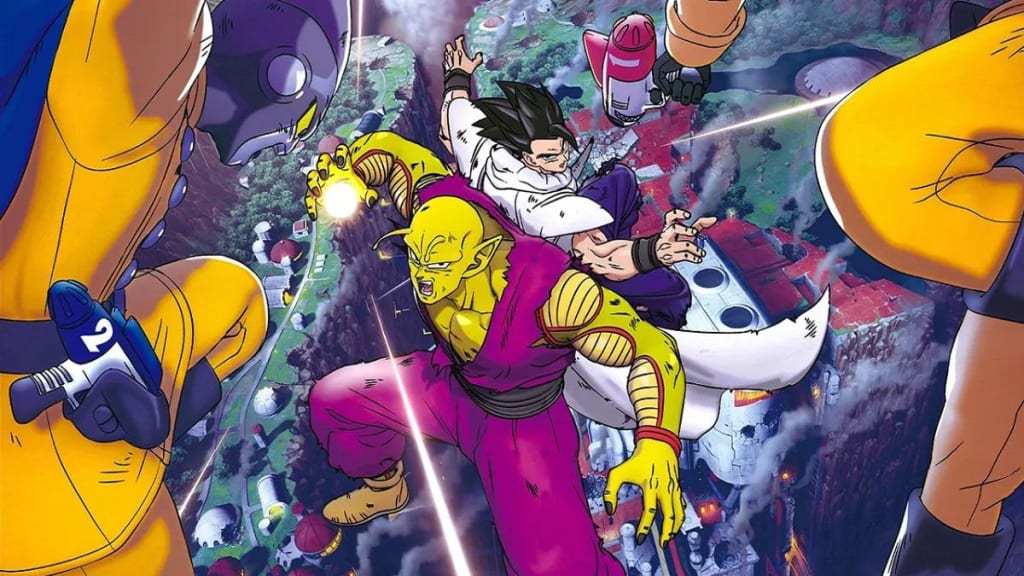 Dragon Ball Super: Super Hero premieres on August 19
Dragon Ball Super: Super Hero premieres on August 19 in the United States and there is already an impressive expectation. This film is the sequel to Dragon Ball Super: Broly (2018), which will put the focus on Gohan's heroic awakening. The Red Ribbon Army returns from the past and regenerates through two evil androids: Gamna 1 and Gamma 2. They proclaim themselves superheroes and seek to confront Gohan. They kidnap his daughter Pan and Gohan is forced to awaken his inner force to fight against both androids and save the little girl. He has the opportunity to become aware of his own power to manifest it externally.
During the Dragon Ball saga, Gohan has always been in the shadow of his father Goku and also behind other warriors. In this new installment of the saga Goku reaches his definitive physical transformation and enters the State Beyond Ultimate. It is not yet known what Goku is capable of doing through his new powers. Its transformation will not only be physical, but also psychological. Goku will be aware of his winning essence and will feel able to face Gamma 1 and Gamma 2 and defeat them both. Goku will be next to Piccolo, who will know how to guide him to victory.
A shocking truth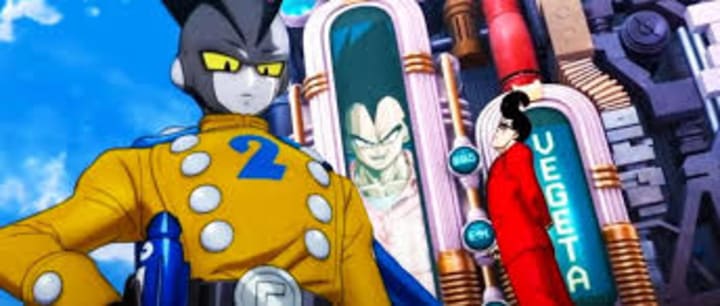 The Red Ribbon Army returns from the dead to generate destruction on Earth. The first thing they do is to create two ultimate androids: Gamma 1 and Gamma 2 in order to take revenge on Goku and his son Gohan. Piccolo learns of this disturbing activity and joins the Red Ribbon Army as an infiltrator to find out exactly what they are doing. Once inside the Red Army Piccolo realizes that they have the ultimate evil weapon capable of destroying everything: the bio-android Cell. In addition, they set a trap for Gohan, as they kidnap his little daughter Pan to lure him into an unprecedented war. The fate of Earth depends on Gohan's heroism to continue to exist. The reality is that Gamma 1 and Gamma 2 are extremely strong and not even Goku could defeat them.
In this circumstance, the only solution is for Gohan to awaken his inner heroism and effectively face a definitive transformation. Gohan is transformed inside and out, as he becomes an invincible warrior with a strong mentality. Gohan's face will sport a wide range of gestures and facial expressions thanks to the integration of 2D and 3D animation techniques.
Villains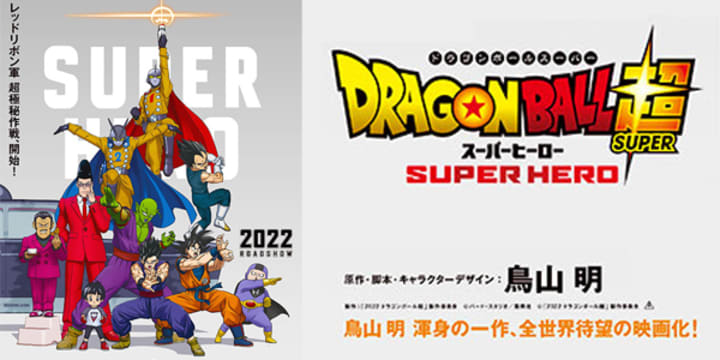 Dragon Ball Super: Super Hero will have a villain from the past: Freezer. The Evil Emperor returns with unclear intentions, although it is known that he will not have an important role in the plot. Some Super Ball fans deduce that Freezer will return as a flashback in the story, while others believe he will join the Red Army. Some fans believe that Freezer will return to try to overpower Broly, something he never accomplished.
It was also learned that Cell Max will be the ultimate enemy in the movie. Cell Max, also called Ultimate Evil, will be a sort of alternate version of the character we met in Z. It is important to know that it is NOT the same Cell. That means he will be an android that pretends to recreate Cell, so the fight with Gohan is not a reunion as everyone imagines. Cell Max will lead Gohan to deploy all his fighting power to defeat him. This factor is crucial within the plot, as this circumstance reveals Gohan's heroism.
As the story unfolds, Gohan discovers aspects of himself that lead him to become the hero he was destined to be. In this version of the Dragon Ball Super saga Gohan reaches his ultimate transformation.
comics
About the author
Journalist.Content Creator. Media Lover.
Pop culture content made with ♥♥ in Buenos Aires City.
Reader insights
Be the first to share your insights about this piece.
Add your insights