Days of our Lives spoilers: Patch and his Sweetness have some romantic moments
After finding Kayla knocked out in the floor Steve will do all he can to make her feel special.
Days of Our Lives: A popular super couple
Steve Johnson (Stephen Nichols) and Kayla Brady (Mary Beth Evans) are a super couple on Days of Our Lives that fans have nicknamed "Stayla". They have withstood the test of time but the devil is giving them some problems since he returned to Salem. Kayla's brother Bo Brady (Peter Reckel) are considered the best super couple of all time but Steve and Kayla come in pretty close. Bo stabbed Steve in the eye when they both were in the merchant marines and because of the patch on his eye people began calling him "Patch."
Steve nicknamed Kayla his "Sweetness" and when he said it on a recent episode it brought back a fond memory for me. My daughter was born on November 18, 1986, and my grandmother who was a Days fan began calling her "My little sweetness." It's hard to believe this duo has been around for so many years.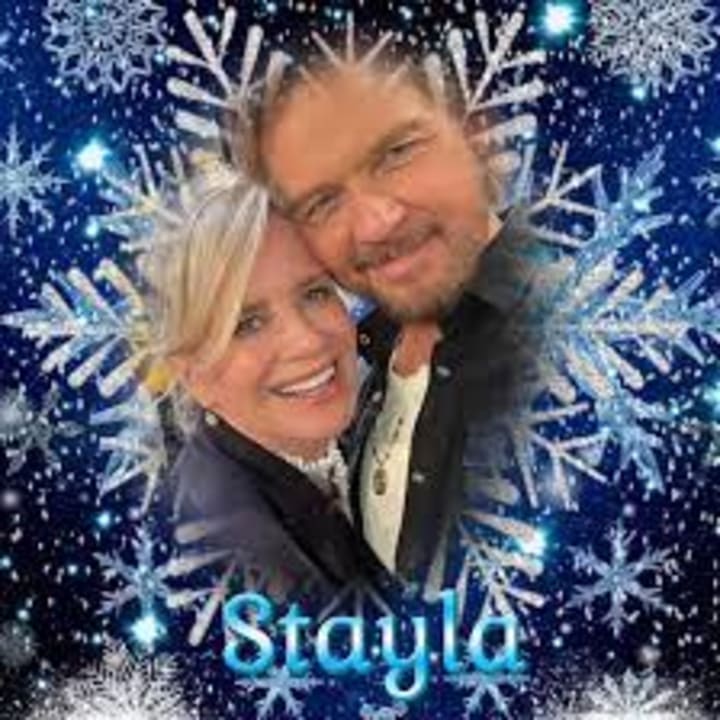 Steven Nichols fun facts
Nichols portrayed Tucker McCall the son of Katherine Chancellor (Jeannie Cooper) and father of Devon Hamilton (Bryton James) on The Young and the Restless. He also was cast as Stefan Cassadine on General Hospital. Nichols turned down an art scholarship to Ohio State University and lived celibate for three years as a monk.
He resided in a Hollywood Ashram while preparing vegetarian meals for the other monks and nuns. He has been married to Lisa Gordan since 1984 and the couple has three children and two grandchildren. Each of the Nichols children has appeared in small roles on Days of Our Lives. In addition to acting Nichols is a director and also is a musician.
Mary Beth Evans stays on the move
Evans married plastic surgeon Michael Schartz in 1985 and they have three children. In addition to acting Mary Beth is also a producer. She has said that she appreciates the fact that the 1989 outdoor wedding of Patch and Kalya was one of the highest-rated episodes on DOOL. Her other soap roles include Katherine Bell on General Hospital and Sierra Estaban Drake on As The World Turns. Both Evans and Nichols have a number of acting credits outside of daytime.
Days of Our Lives: Awards
Nichols and Evans have received individual nominations and wins for their portrayals of Steve and Kayla Iandn also received honors as a couple. In 1989 Nichols and Evans won the Soap Opera Digest Favorite Super Couple Award for Daytime. The following year in 1990 Soap Opera Digest awarded the popular duo the Outstanding Super Couple: Daytime honor.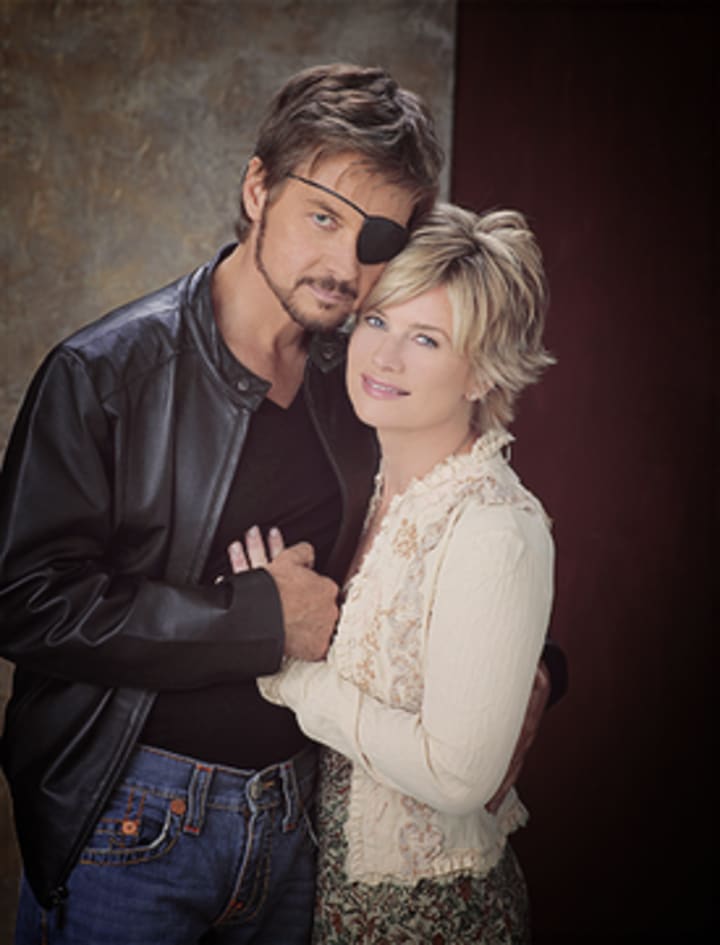 Chaos in Salem
Last week a possessed Marlena Evans (Deidre Hall) knocked Kayla out and left her bleeding in the floor. By the time you read this article, Steve found her and together they went after Marlena but were too late. The possessed one woke Jan Spears from her coma and turned Tripp Johnson into Jan and now he is in the hospital bed in a coma.
Spoilers indicate that Steve will contemplate that he might have lost the woman he loves and decide that he and his sweetness need some alone time. Steve will soon begin going out of his way to make Kayla feel loved and appreciated for as long as possible. John Black (Drake Hogestyn) has been trying to reach Steve because he needs his help with Marlena. Once he reaches him duty might call.
No one is safe as long as the Devil Doc is on the loose but soon Father Eric Brady will return to Salem and get rid of the demon that has taken over his mother. In the meantime, in the midst of all the chaos in Salem, Steve will make sure that his "Sweetness" is romanced and this should be a rose in the midst of the thorns. Be on the lookout for updates and breaking news related to Days of Our Lives, Stephen Nichols, and Mary Beth Evans.
About the Creator
Cheryl is a poet, freelance writer, published author and former Newspaper columnist. She has degrees in Psycology and Biblical studies. She enjoys sharing natural cures, and Nostalgia related info. Tips are greatly appreciated.
Reader insights
Be the first to share your insights about this piece.
Add your insights