Days of our Lives Spoilers: Marlena may have murder on her agenda
Someone in Salem could lose their lives before the devil doc is exorcized.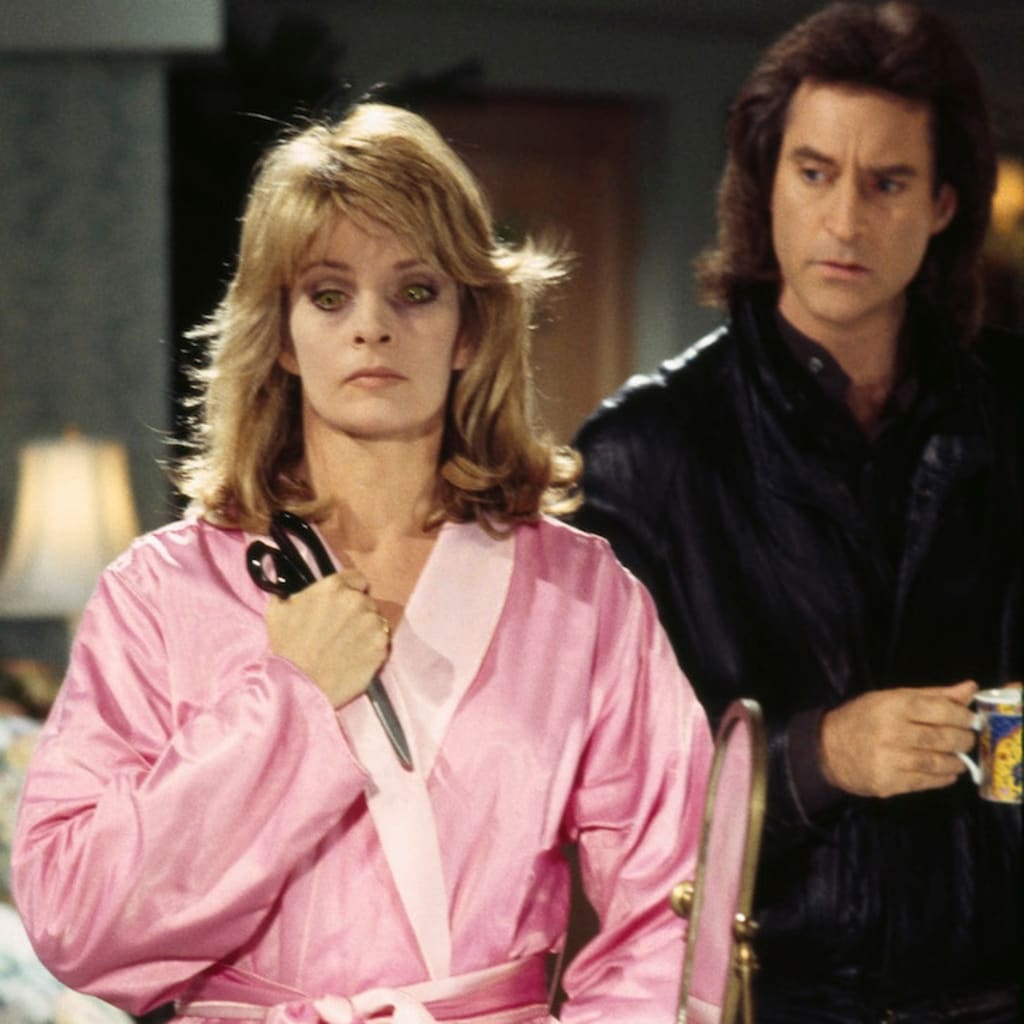 The storyline with Deidre Hall's character being possessed by the devil is taking off on Days of Our Lives. Viewers do not like this repeat from the past but find they cannot stop watching. The internet is buzzing with fans of the NBC soap wondering how this will all turn out. Now that the evil spirit is gaining control of Marlena's body, there may be Salemites whose lives are in danger. The devil doc has already attempted to silence one person and now there likely will be others.
When Marlena was possessed the first time in 1995 she shoved bad guy Stephano DiMerra out of a window hoping he would die. Stephano drugged Dr. Evans and was the reason she became possessed. Spoilers for the NBC soap indicate that the demon has murder on his mind again and has already made an attempt kill Doug Williams (Bill Hayes). The demon was about to suffocate Doug with a pillow but his grandson Eli Grant showed up in the hospital room just in time.
Doug knows Marlena is possessed and the devil wants to stop him from talking. Fans of 96 year old Bill Hayes are thankful he does not have dementia but are concerned he might be written out of the show. Spoilers indicate that John Black will be kidnapped by Marlena and held hostage so he might figure out what is going on. John has been noticing his wife's odd behavior and does not want to revisit the past and wants to stop the film. Spoilers suggest he might ask Roman to pull his investment from the movie about the first possession.
The demon could set up a fake mission to send John on a wild goose chase and get him out of the way. Roman, Kate, and others could become targets and the devil could interfere with the movie production. It's not clear yet whether or not Devil Doc approves or disapproves, of the film. A possessed Marlena is supposed to do greater damage in Salem this time around so someone might die before the exorcism is complete.
A levitation is definite and today's special effects will make things more believable. Days viewers are hoping, however, there will be no head spinning or green pea vomit. Julie and Eli are so worried about Doug they might not take his warnings seriously. They could miss signs that something is seriously wrong so the possession will go on a bit longer.
If Doug does not die the victim or victims might be anyone even one of the young people like Channel who might say something to make the demon angry. There still is nothing definite regarding how long this will go on but fans are hoping it will be resolved by the end of the year. DOOL viewers will have to sit tight and wait for clues to figure out who may possibly lose their life.
Longtime Days fans are remembering Stefano Dimera (Joe Moscala) and Father Francis (Eric Christmas) who played such a large role in the first possession. This time around it looks like the younger generation will be heavily involved. Be sure to be on the lookout for spoilers, updates, and breaking news related to Marlena and her possession storyline. Things should really heat up around Halloween and perhaps there will be something to be thankful for in November or a Christmas miracle.
Soap Opera Digest did a survey where 72% of respondents said they were not interested in the possession storyline and 28% said they were. Hopefully no beloved Salem resident will have to lose their lives for ratings to increase.
entertainment
Cheryl is a poet, freelance writer, published author and former Newspaper columnist. She has degrees in Psycology and Biblical studies. She enjoys sharing natural cures, and Nostalgia related info. Tips are greatly appreciated.
Receive stories by Cheryl E Preston in

your feed