Dark Quartermaine history repeats itself on 'General Hospital'
Ned and Brook Lynn are heading down the same path as father and daughter that Edward and Traci paved for them.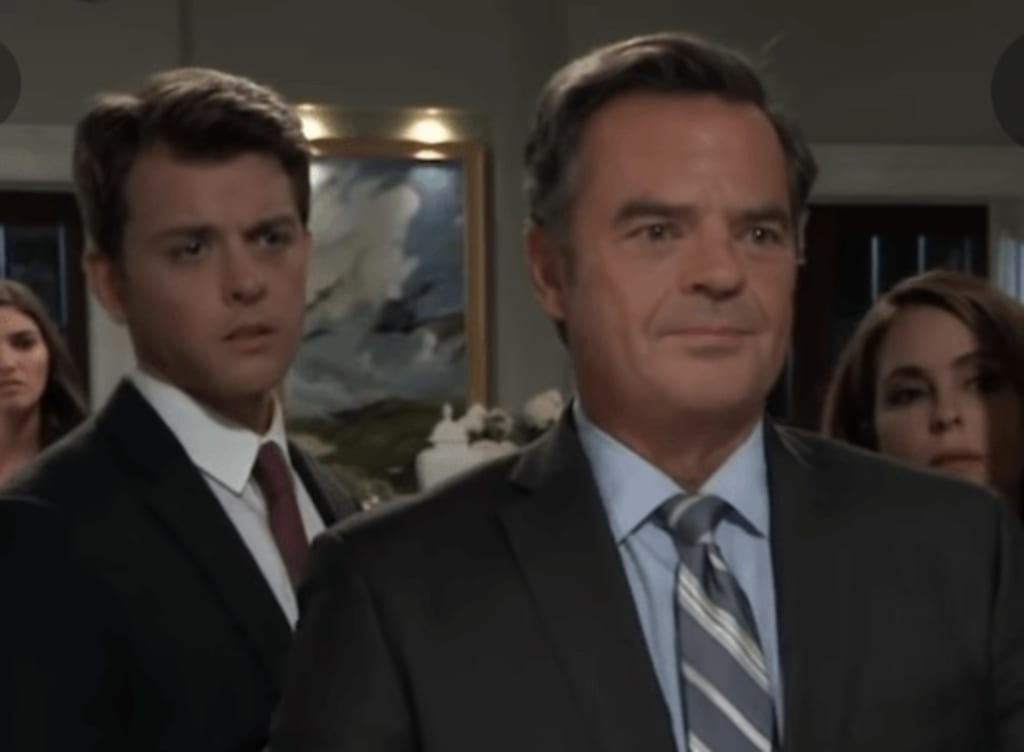 Edward Quartermaine Ii might be just like his namesake
Wednesday on General Hospital there was a chilling exchange between Ned Quartermaine and his daughter Brook Lynn that seemed like deja by to longtime viewers.. The two were talking at the apartment of Detective Chase, where BLQ has been sleeping on the couch since leaving the hospital. Ned tried to talk his daughter into returning to the Q mansion but she refused. Brook Lynn is still angry that her father disowned her over the shares of stock she gave away and ended up in Valentin's hands. Ned has been apologizing profusely ever since his daughter was attacked by Nelle, but she will not accept it. As they were talking on Wednesday, Ned mentioned the relationship between Traci and Edward and implied the past might be about to repeat itself.
His mother spent her entire life going back and forth between trying to gain her father's approval and making him angry. Traci was put out of the house and even disowned. She in turn staged takeovers of ELQ in an attempt to prove that she should run the family business. Perhaps now that Ned can see the father/daughter pattern is about to repeat, he will to take steps to nip this situation in the bud. Unfortunately, he cannot do it alone and will need Brook Lynn's help. He is also going to have to forgive her again once he and Olivia talk and put all the pieces together. Olivia left her husband a phone message but BLQ deleted it out of anger. Ned is thinking that his wife is simply choosing not to communicate with him. The truth will cause even more family drama.
Edward II will be livid to find that his daughter would endanger his marriage, especially since Olivia has been so good to her. Brook Lynn is indeed showing herself to be as headstrong as her grandmother Traci. Ned seems to be turning into a clone of his grandfather and namesake. Not long ago he legally changed his name from Ashton to Quartermaine and seems to be trying to live up, or perhaps down to it. General Hospital viewers had been troubled when Jane Elliot left her role as Traci and wondered about the fate of the Quartermaine mansion. For a time, the house was not even shown and Monica, Ned, and Olivia were nowhere to be seen.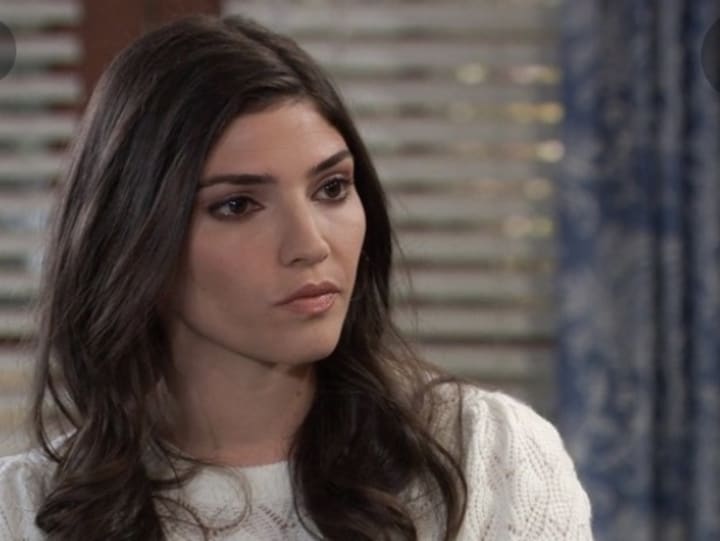 Thankfully, now, there is a full house at the Q's, with Monica, Olivia, Ned, Leo, Michael, Willow, Wiley, and sometimes Danny and Scout. It seems that the writers are doing their best to keep the legacy of this beloved Port Charles family intact and carry it down through younger generations. Viewers will eagerly be waiting to see what takes place on Thanksgiving when the clan's holiday meal always has a mishap and they end up eating pizza. Will Brooke Lynn and her father reunite prior to the holiday or will she spend it on Chase's couch? Will Olivia and Ned make amends or be separated on turkey day? Perhaps they might argue and Olivia's inner Bensonhurst will boil over. She could get so mad that she throws the bird at her spouse.
Will Michael and Willow be able to breathe a sigh of relief since Nelle's body has been found, or will this be a case of mistaken identity? Nell could still be out there somewhere and decide to terrorize everyone during the holiday season. A romance might blossom between BLQ and Chase because they have been in each other's orbits since she first returned to Port Charles. Perhaps the detective will be the one to get through to the headstrong BLQ. Would Ned give his blessing to the union or put his foot in his mouth again? The big question is whether or not Brooke Lynn will be able to use her voice to sing again or if her career has ended?
Kudos to the writers for bringin up the history between Traci and Edward. Jane Elliot's character has been kicked out of the family home and also left in anger of her own accord. Hopefully, Ned and his daughter can bridge the gap between them and not have to go down that dark path of having an on again off again relationship. Stay tuned for breaking news, spoiler alerts and updates to find out what will happen between Ned and Brook Lynn next. it;'s possible they might reconcile but trouble will always be lurking. BLQ and Chase could fall in love, and Ned put his foot in his mouth and start the feud all over again.
tv
About the author
Cheryl is a poet, freelance writer, published author and former Newspaper columnist. She has degrees in Psycology and Biblical studies. She enjoys sharing natural cures, and Nostalgia related info. Tips are greatly appreciated.