Daniel Goddard's American citizenship ceremony postponed due coronavirus
The swearing-in for the actor has been put off until a later date.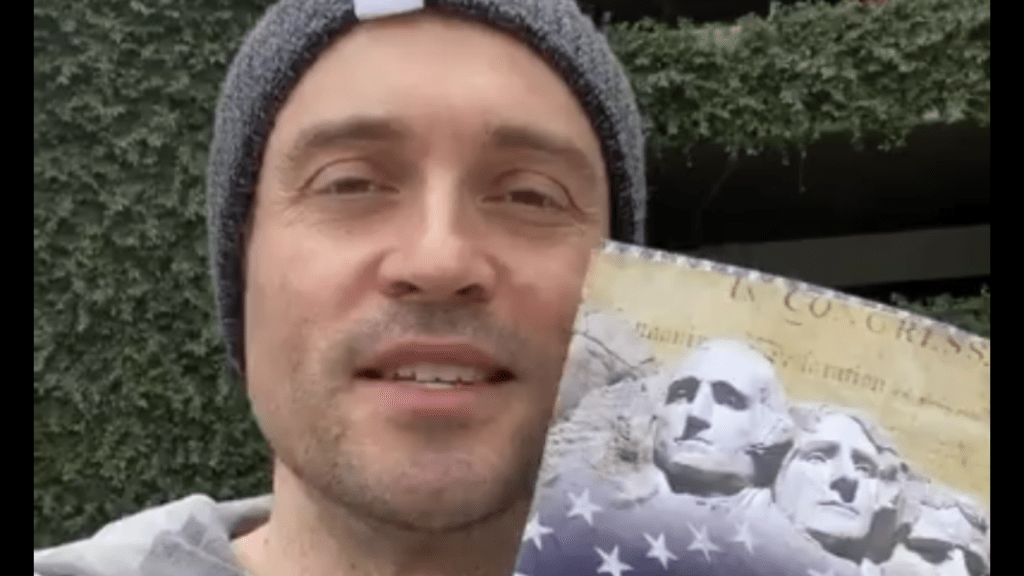 Covid-19 is interrupting life as many of us knew it, in interesting ways. Dine in restaurants, movie theaters and schools, just to name a few are being shut down on a daily basis. People are walking around wearing gloves and masks, while socially distancing themselves from others. The sickness and death resulting from the coronavirus is most devastating as it spreads throughout the entire world. There are other ways that this disease is taking a toll, although not as dire, still frustrating. Actor Daniel Goddard recently announced on Facebook, that the coronavirus has caused him to miss out on a very important ceremony. The man who portrayed Cane Ashby on The Young and the Restless for 14 years, was supposed to become an American citizen on March 19.
Daniel Goddard, who hails from Australia said he loves this country as well as his birth land and will patiently wait until the swearing in is rescheduled. Goddard also addressed his Twitter followers, letting them know that Thursday, March 19, was supposed to have been the day he achieved a major milestone in his life. He said that the COVID-19 pandemic was causing many businesses to close in order to protect the health of the public. For this reason the ceremony to make him an official American citizen has been postponed. Goddard said that despite not being able to finalize this official final step, he still feels very much as if he is already an American.
The actor encouraged his followers to take steps to keep themselves safe and to be sure to love each other. Fans of the handsome Aussie have also been waiting patiently but for a different reason. Those who enjoyed Cane on The Young and the Restless are hoping that the powers that be, will bring him back to The CBS daytime drama. His character left Genoa City to search for his father Colin Atkinson who swindled Devon out of his inheritance. Since Mr. Ashby has been gone, Devon's money was returned to him and Chase announced thst Colin was involved in money laundering. Viewers need closure and wonder where Cane is at this time. He was supposed to be clearing his name and reporting back to Jill and Devon but has not been mentioned in weeks.
The Young and the Restless needs to address this matter and not leave Cane and loyal fans simply hanging. Jill could st least let him know what had been found out and tell him he is in the clear. Do the powers that be really believe the fans will accept that Cane Ashby is traveling the world indefinitely with a young child in tow? Some Lane fans were excited to see Christel Khalil has returned to the show and are hoping her ex husband will follow. Based on the current storyline, it's looking like Lily and Billy might be headed towards a romantic relationship. The Young and the Restlesd brought Doug Davidson back after a hiatus of over a year because the viewers demanded it. Unfortunately his character Paul is rarely seen on the show. If Daniel Goddard's fans protested and he was brought back to the CBS daytime drama thetr are no guarantees that his character would fare any better than Policevchirf Psul Williams.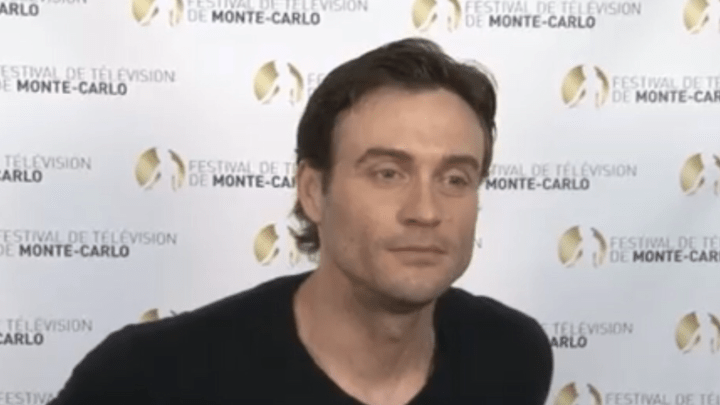 Goddard seemed truly thrilled to have completed the process to becoming and American citizen, and although he understands is still probably dismayed that the actual ceremony will have to wait. The coronavirus is creeping into many area's of our lives and causing lots of disruption. Eventually, however, it will be over and done and hopefully most of us can resume our daily routines. We wish Daniel Goddard all the best and perhaps sooner than he thinks, he will be a full fledged American citizen. He will update his loyal fans as soon as he himself is notified of a new swearing in date. Those who enjoyed the actor on The Young and the Restless are hoping that Cane will soon return to Genoa City.
Christel Khalil was in three episodes of The Young and the Restless this past week with Jason Patrick. Their characters Billy and Lily will be working together for Chancelor Industries. If as some viewers believe, a romance takes place, this will be a blow to Lanr fans who want Cane and his wife back together. Goddard's character is out there somewhere looking for his father Colin and trying to clear his own name. He has not communicated with anyone in Genoa City for weeks. This is utterly rediculous and if Y&R is not going to bring the actor back, they should at least give proper closure to his character. Her's to hoping that both Daniel Goddard's citizenships and his career will he everything he desires. Stay tuned for updates related to whether or not the CBs daytime drama will be shutting down production because of the coronavirus.