Courtney Hope: Fans grasping at straws regarding Chad Duell
The soap world is desperate for answers that may never come and are hanging onto every post from the actress.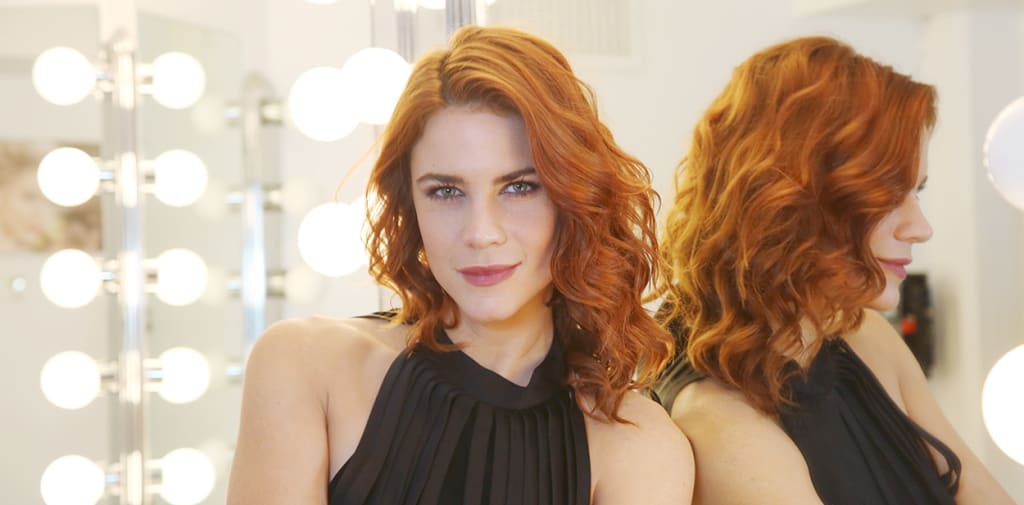 Courtney Hope: Inquiring minds want to know
Neither Courtney Hope (Sally Spectra/The Young and the Restless) nor Chad Duell (Michael Corinthos/General Hospital) has made a public statement regarding their alleged split. Both soap stars have removed images of their October wedding from social media and inquiring minds desire to know the facts. We all realize that this couple has a right to privacy and may never divulge details of what went on in their brief marriage. This does not stop news outlets, spoilers, and an adoring public from speculating and hanging on to every post that appears.
Duell has been completely silent on the matter but Hope has been sharing social media posts lately that have garnered a lot of attention. She has not addressed the marital situation but seems to be making it clear that life goes on. First, there was the Instagram image of Hope and three of her Y&R castmates celebrating the taping of the final episode for 2021. Courtney was shown with Tracy E Bregman who portrays Lauren Fenmore Baldwin, Elizabeth Hendrickson who plays Chloe Fisher, and Melissa Claire Egan who just returned from maternity leave and resumed her role as Chelsea Newman. The women were enjoying tequila together and seemed to be having a good time.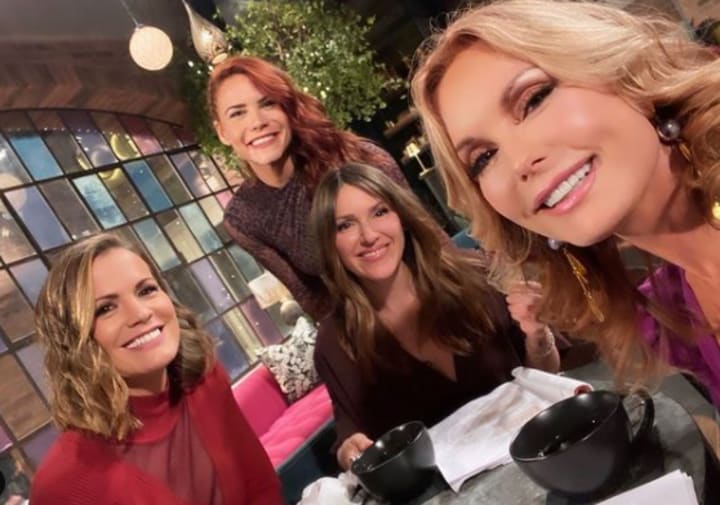 Courtney Hope: Makes it clear she is moving along
Prior to this image, the soap spoilers had not been reporting Hope's every post. Had the rumors not been flying that she and Duell had split this image may or may not have been news. Next came an article where Hope offered advice regarding staying healthy in the New Year. Now there is a new article where the actress talks about life being filled with epic loves. It's not clear if the woman who portrays Sally Spectra is sending messages that she is doing good in spite of the split or if new outlets are grasping at straws? The need to know element could be fueling the reporting of every recent move of the soap vet or she herself is sending a message.
The Young and the Restless: Sally keeps on keeping on.
Duell has not said one word and there are no articles related to him that are popping up on the Internet. Both Chad and Courtney are in front burner storylines right now on their respective daytime dramas. Sally is continuing to manipulate people on The Young and the Restless and wants a relationship with Adam Newman. She is keeping her eye on Chelsea as Chloe continues to watch them both and brace for the fallout.
General Hospital: Michael is evolving
Michael is becoming ruthless and seems about to become the worst of both his mother Carly Corinthos (Laura Wright) and the man who raised him Sonny Corinthos (Maurice Benard). Michael paid a Pennsylvania DA to prosecute Nina Reeves, (Cynthia Watros) and is trying to keep her away from his son, who is also her grandson. There is a growing number of fans who are saying they do not like this side of Michael because he used to be the one who was reasonable.
Breakups are never easy and being in the public eye makes things worse. There are hundreds of articles floating around right now about the couple even though neither of them has given a statement on the condition of their marriage. Fans have been forming their own opinions and some are blaming Duell, by saying he is commitment-shy because of a previous failed marriage. Many fans and spoilers are attempting to grasp at straws by reading into the recent posts.
Chad Duell simply posted Merry Christmas on Twitter and this is the response from one fan. Nothing has been said regarding divorce and the couple could possibly get back together. People are reading more into the situation and should allow the couple to work it out their own way. Best of luck to Courtney Hope and Chad Duell in the future whatever it holds for them seperately or together.
About the Creator
Cheryl is a poet, freelance writer, published author and former Newspaper columnist. She has degrees in Psycology and Biblical studies. She enjoys sharing natural cures, and Nostalgia related info. Tips are greatly appreciated.
Reader insights
Be the first to share your insights about this piece.
Add your insights