Could We Still Get A 'Watchmen' Sequel After All These Years?
The cast of the cult hit are willing to return to their characters under one condition.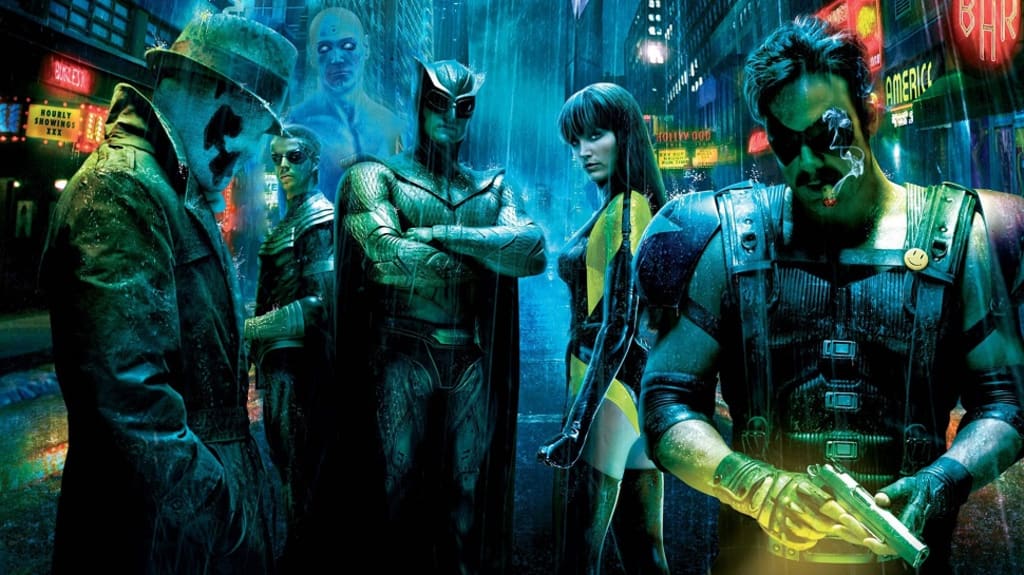 Watchmen was a fresh take on the superhero genre with its release back in 2009, praised for its unique approach to the genre. Being a significantly lesser known comic, the film was a surprise hit among critics and fans alike. More so in recent years, as the film has gained a larger following.
During a recent red carpet appearance Jeffrey Dean Morgan was asked about his thoughts on Watchmen by Variety and this is what he had to say:
"I'm very proud of that movie. People are still finding it and watching it and I think it'll have fans forever. I think it was ahead of its time. I don't know what else to say, other than I'm extremely proud of it. Not long ago, I caught the second half of the film, just flipping channels, and loved it. It was great."
Watchmen is based on the DC comics of the same name by Alan Moore and Dave Gibbons. The story takes place in 1985 around the height of the Cold War between the United States and the Soviet Union. After the peculiar death of one of their own, a group of retired superheroes investigate but what starts off as a straightforward mission, soon turns sour when they come across a complicated conspiracy.
Let's take a look at why the film has never been extended on before and why we could finally be getting that much anticipated sequel or even maybe, a prequel.
Why didn't the film ever get a sequel before now?
Before the film had gone into production there was drama between Warner Bros., Paramount and 20th Century Fox. Paramount initially had the rights to the film but after they placed it into turnaround, it meant other studios had the chance to produce the film out of the property. Eventually, Warner Bros. and Paramount came to a deal which saw Paramount get the international release and Warner Bros. with the domestic release.
Warner Bros. not only had to battle with Paramount to come to an agreement but they also had a fight on their hands with 20th Century Fox, after they filed a lawsuit to prevent the film's release. This was only a few months before the film was slated to be released. Fox believed they had a right to the film even after all its turnarounds. However, Fox didn't win this claim but they did win revenue to any sequels, prequels, or spin off's.
"I wish they would have gone on. You know, I think they probably would have gone on and done more films with Watchmen, different versions of it, because I think there was enough success that they could have gone back in time or done something with it. But I think the thing that really kind of held it up was the fact that there was this contention of ownership between Warner Bros and Paramount." - Jackie Earle Haley
After facing all these battles it's no wonder Warner Bros. didn't leap at the chance to expand on the world with more productions.
Jeffrey Dean Morgan and Malin Akerman would jump at the chance to reprise their roles under this condition
The suits! It's been almost a decade since these actors squeezed themselves into latex and they really don't want to go through that again.
"I love playing The Comedian. I would never want to don the costume. But I loved being The Comedian." - Jeffrey Dean Morgan
"If anyone will have me as Silk Spectre again, I will do it, sans the latex outfit. Maybe we go cotton this time." - Malin Ackerman
Only time will tell if we'll ever see an expansion on this universe but it's been out for nearly a decade and it still has passionate and loyal fans. To this day, people are still stumbling across it, watching it and ultimately, falling in love with it.
There are several comics that can be adapted into features. For now, there's still no talk of a sequel but if the actors are up for it, hopefully someone somewhere will put the wheels in motion to expand on this unique universe. We all want it to happen! There's no reason why we can't get another film after all this time.
In the meantime HBO are adapting a Watchmen TV series. It's unclear what source the story will come from but one things for sure, there's no shortage of material so keep your eyes peeled. No release date has been set, as of yet.