Comic Book Sales Hit a 20-Year Sales Record - And Harley Quinn Is the Star Performer!
Comic books are flying off the shelves at an unbelievable rate— partially thanks to Harley Quinn.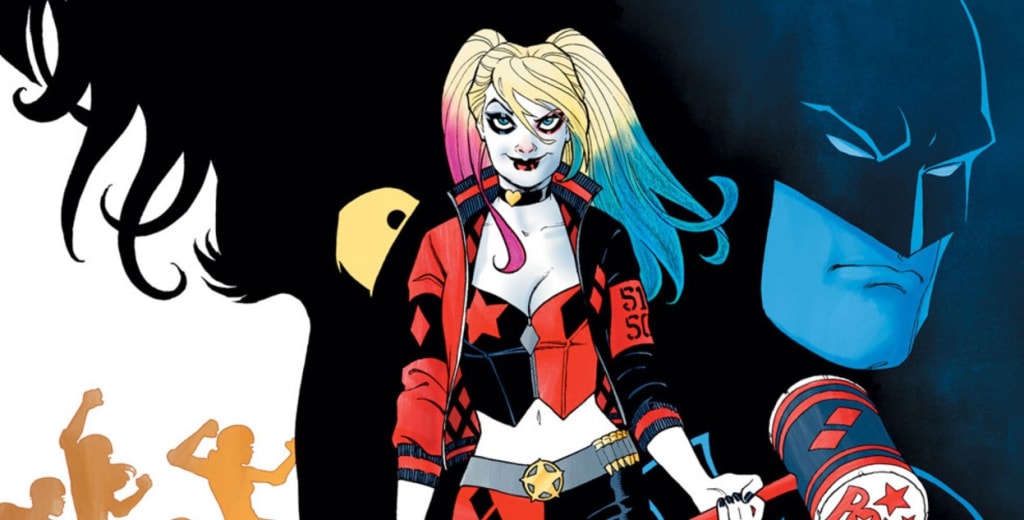 The cover of Harley Quinn #1! Image: DC Comics
It's an exciting time to be a comic book fan. On the one hand, we have the tremendous financial success of both the Marvel and DC film universes; set aside all those debates about editing, the fact remains that Suicide Squad has broken $700 million at the box office! What's more, we're getting to the time of year when the superhero shows restart. I'm eagerly anticipating Agents of S.H.I.E.L.D., which will introduce us to the MCU's Ghost Rider!
Unnoticed by most movie and TV fans, though, is the fact that the comic book industry itself is going through something of a renaissance. In August 2016, US retailers officially purchased a staggering 10.26 million comics. To give you an idea, those kind of figures haven't been seen since the comic book bubble burst in the 1990s. Comic books are literally flying off the shelves at a rate we haven't seen for 20 years.
The incredible thing is, the sales also represent a remarkable shakeup in the comic book industry. Sales aren't concentrated where we traditionally expect them to be; Marvel's traditional dominance has ended, with DC on the ascendant since May. Even more astounding, August's sales were really focused around Harley Quinn and Suicide Squad! What's going on?
1. Smart Pricing on DC's Part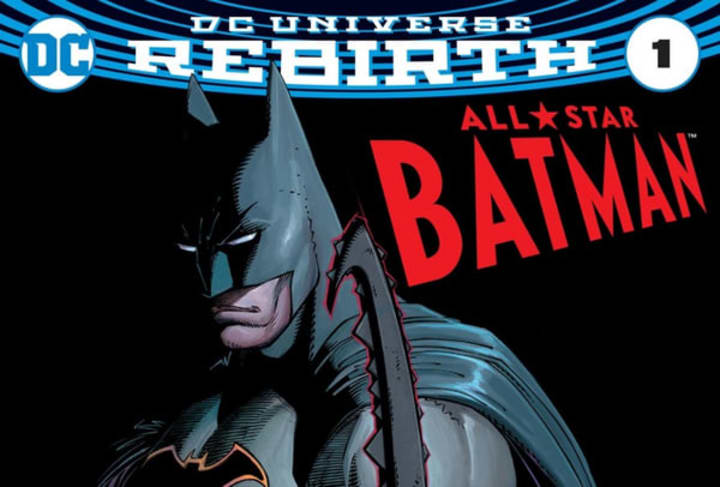 As with any market, comic book sales are dramatically affected by price. In May, DC chose to reduce the cover price of their comics to $2.99, increasing the attractiveness of the books. This price cut was accompanied by a strategic relaunch (more on that later), and the result was that DC comics were selling better than anyone could have hoped.
Received wisdom inside the industry was that DC couldn't keep the $2.99 price for long - comics are expensive to make. I heard rumors that Warner Bros. was quietly funding a short-term 'loss leader' approach, and that the prices would soon revert to normal. Those expectations have been shaken by sales figures since May, though; for the fourth month in a row, DC's dollar share of the market was tremendously healthy. It may well be possible for DC to keep their comics at these low prices.
The question for DC's competitors is a simple one: how long can they ride this out? Marvel hasn't yet given any indication of a price cut, and may not need to do so; we're all focusing on 'market share', but the reality is that Marvel's performance is still solid. It's just that DC's sales figures are so high that, for the first time since 2013, Marvel's being consistently dwarfed in market share.
2. DC's Phenomenal "Rebirth" Success!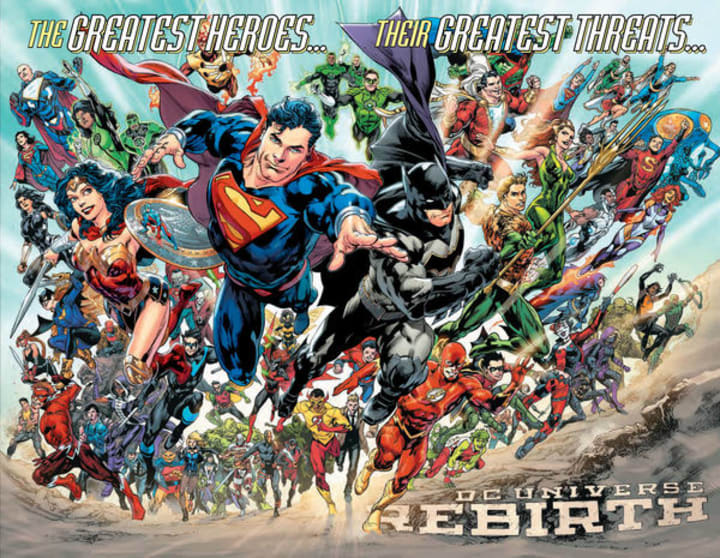 Coinciding with the price cut, May saw DC kick of the "Rebirth" arc. Spearheaded by Geoff Johns, #DCRebirth was a massive course-correction for DC. Johns took a long, hard look at the entire range, and met with writers and editors across the company to reorient the books. He told THR:
"I said, "I'm going to meet with all the editors and the writers to talk about character." And that's all we did, all of us in front of the whiteboard, talking about why we loved Nightwing. Who is Nightwing and what is Nightwing about? What is the compass of his stories? What's his attitude? What stories can only be told with him? We did this character by character by character, and just had a lot of great conversations. Everything got centered."
The approach has been a tremendous success. Relaunched series are literally selling 4-to-1 compared to pre-"Rebirth". The arc has reinvigorated DC's entire range, at a time when the cover price has been slashed. No surprise it's doing well!
3. The movies and TV shows have helped comic book sales.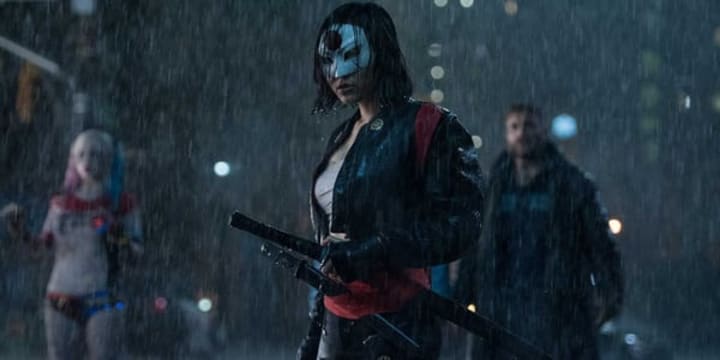 These were the top-selling books of August:
1st: Harley Quinn #1
2nd: All-Star Batman #1
3rd: Suicide Squad #1
4th: Amazing Spider-Man #16
5th: Suicide Squad - Rebirth #1
6th: Batman #4
7th: Batman #5
8th: Justice League #2
9th: Harley Quinn #2
10th: Supergirl - Rebirth #1
Some of those figures are pretty much how you'd expect; the Batman range has been in a position of strength for the last few years, while Amazing Spider-Man #16 launched Dan Slott's latest event. That said, there are two surprises: four of those titles are linked to Suicide Squad, and Supergirl actually entered the top 10! Dig a little deeper, and you learn that Harley Quinn #1 and Suicide Squad - Rebirth #1 were both released a day before Suicide Squad hit the big screen, with the other issues released in the fortnight after.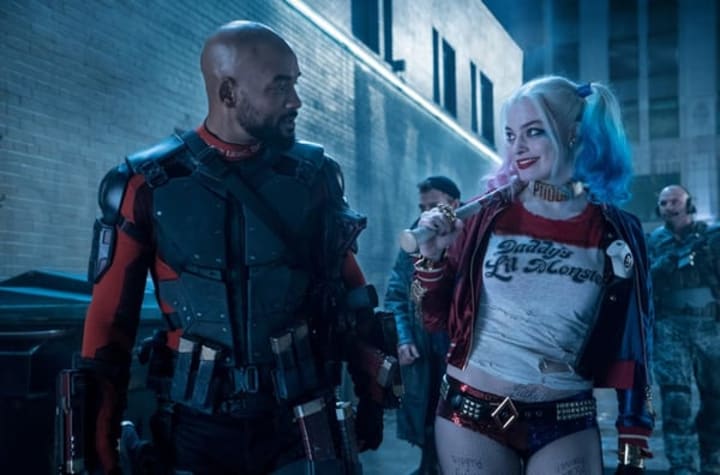 Surprisingly, film successes have rarely had an impact on comic book sales. Although Marvel saw real comic book success after the release of Guardians of the Galaxy, in general the comic book publishers have given up on the idea of synergizing comics and movies. After all, Iron Man's big screen popularity hasn't changed his comic book sales at all.
Suicide Squad changes that. It's pretty clear that the carefully-timed release of the comics has boosted their sales dramatically, shaking conventional wisdom that the comics aren't usually impacted by the movies. What's more, I strongly suspect that the success of the Supergirl TV series has increased that character's exposure.
If the films and TV shows are indeed tying in to these comic book sales, then here's an exciting (but unprovable) possibility: these may well be books that are picked up by brand new readers. Well done, DC!
4. The Rise of Harley Quinn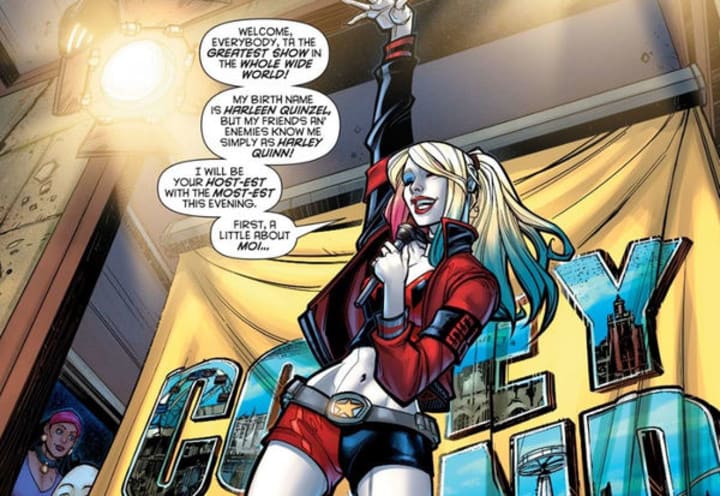 Linking in to Suicide Squad's popularity, one particular character stands out above the rest: Harley Quinn. Early in August, DC's co-publisher Jim Lee openly admitted that she's become the "fourth pillar" of DC's lineup - standing alongside comic book legends Superman, Batman, and Wonder Woman!
This is evidently a winning strategy. Harley Quinn #1 was August 2016's best-selling book, while the second issue remained in the top ten (there's always a sizeable drop between first-and-second-issue sales, due to people being more likely to try out a first issue). Harley Quinn hasn't just held her own; she's flourishing!
5. The Hidden Market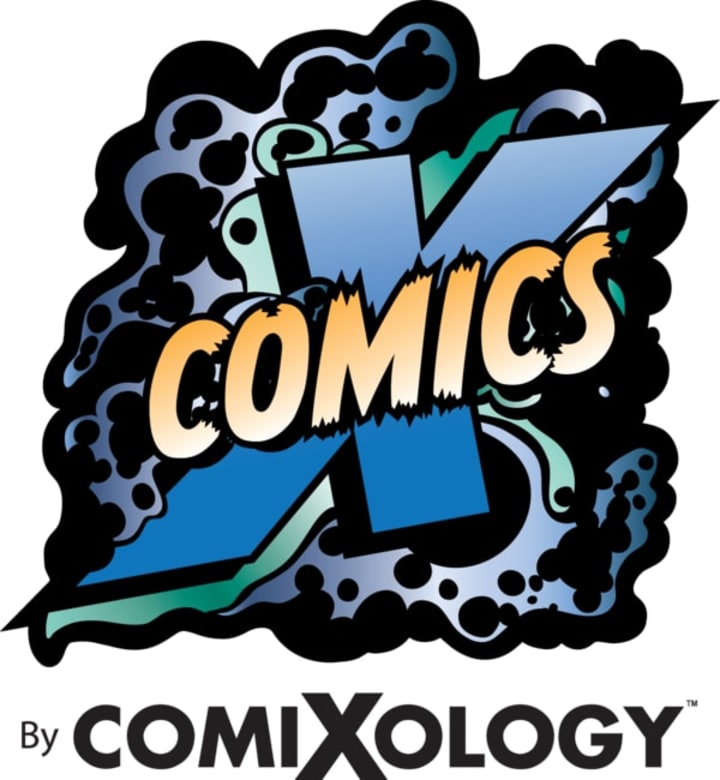 For all we're getting excited about Diamond's sales figures, the fact remains that the comic book market has never been less transparent. Diamond handle pre-orders from domestic (US) retailers only; that means their figures don't factor in international sales. Given that we know the British and Asian markets are particularly strong, that means any sales figures are a dramatic underestimate.
Worse still for anyone trying to analyze comic book sales, we simply have no record of digital sales. It's commonly believed that some of Marvel's 'Legacy' comics - such as Spider-Gwen or Ms. Marvel - actually sell better digitally than they do in paper form. If that's the case, Diamond's sales figures are cutting out a large portion of Marvel's sales. The real picture could look very, very different - and if so, that just makes things all the more exciting!
It's worth pointing out that, for all I've talked about DC's success in August 2016, this wasn't a bad month for Marvel. Marvel hasn't been "humiliated" or "destroyed" (as some sites are claiming); they've simply been outperformed. Marvel's sales have been as healthy as ever - as some comic book writers on Twitter have observed:
If my book sold 30k last month and was ranked 40th, then sells 30k this month and is ranked 50th...nothing happened to my book.
— Nick Spencer (@nickspencer) September 18, 2016
That said, the last four months have shown tremendous success for DC; at what point do we start to consider the possibility that the comic book market has changed? Has the period of Marvel's dominance finally come to an end, and are we about to see a much more competitive comic book market than we have since the 1990s? Only time will tell; for now, though, all we can say for sure is that this really is the best of times to be a comic book fan!