Christian LeBlanc shares details of his cancer journey
The actor is now in remission and will return to The Young and the Restless in November.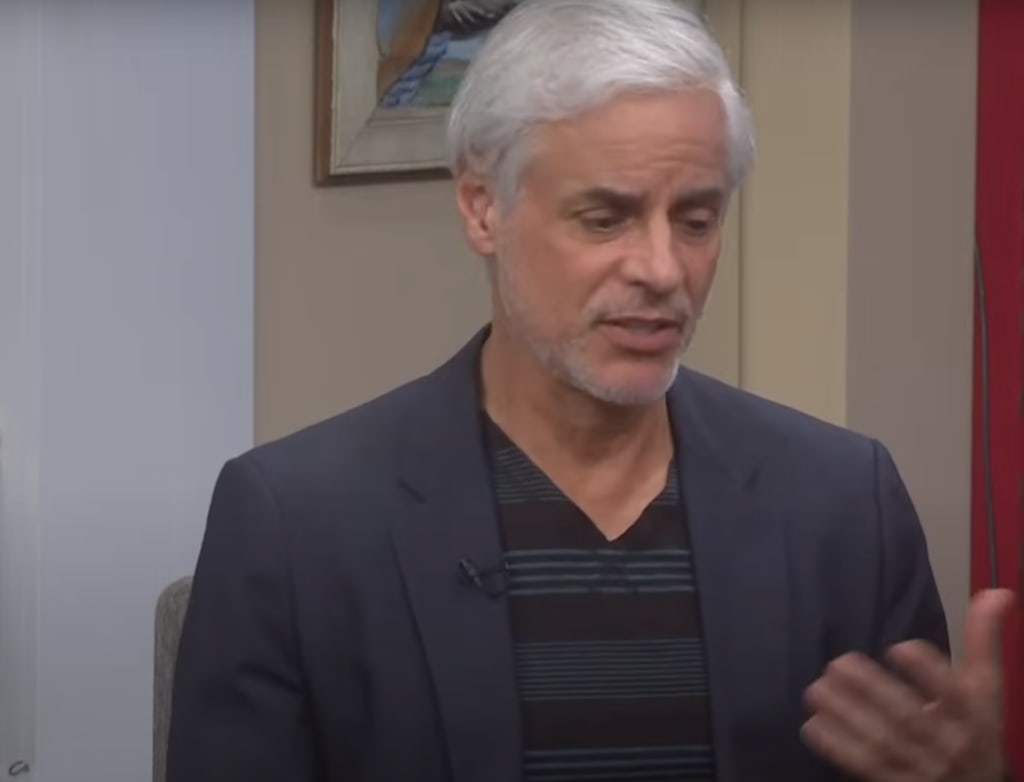 Christian LeBlanc shares he is in cancer remission
Christian Leblanc is in remission from multiple myeloma
Fans of The Young and the Restless know that Christian LeBlanc was MIA during the spring and summer because he was practicing for and later starring in his role as Big Daddy in Cat on a Hot Tin Roof. What was not known until now is that his extended absence has been because the soap vet was being treated for multiple myeloma cancer.
In an interview with WWLTV, the beloved soap star shared that he was surprised to find that his life began imitating his art. LeBlanc said during the interview that his character Michael Baldwin had been diagnosed with cancer and is now in remission and he is also in remission in real time.
They put my wedding ring on, Lauren and Michael's wedding ring, and I put my hand down and the ring fell off without friction," LeBlanc remembered. "I said, well, what an odd thing. My nose started bleeding on set. Sometimes this eye kind of got a little wonky, because there was a tumor in the sinus cavity. If I hadn't gone in for an eye exam, it might have progressed more. It's a very fast cancer and that is the danger of it."
Michael Baldwin will return to Genoa City on November 23
Soaps in Depth reveals that LeBlanc said he lost 30 pounds and his doctors advised him to 'eat as if it was his job". The actor did not say how much weight he had regained or if hsi weight loss will be noticed when he returns as Michael Baldwin.
In addition to being in remission and regaining the lost weight, Christian LeBlanc shared more good news. He is already back on the set of The Young and the Restless taping scenes. Onscreen Michael's absence was explained by saying he was out of the country assisting his mother Gloria Bardwell (Judith Chapman) who had gotten into legal trouble yet again.
Fans of The Young and the Restless did not express concern about Michael's continued absence because they knew LeBlanc was starring on Broadway. LeBlanc has already been seen on the Y&R set and in addition, Greg Rikaart (Kevin Fisher) and Chapman are also returning to the CBS soap. Christian LeBlanc's first episode will be the Thanksgiving episode on November 23.
The Fisher /Baldwin clan will be front and center
Y&R Spoilers have also revealed that Michael's return will lead to more air time for Chloe Fisher (Elizabeth Hendrickson) and Lauren Baldwin (Traci E Bregman). The Baldwin/Fisher family is beloved by fans of The Young and the Restless who have been asking for several years to see the family dynamic back in place.
Y&R fans know that Rikaart has been on contract with Days of Our Lives as Leo Stark who is in hiding with his boyfriend Dimitri Von Lochener (Peter Porte). Dimitri held a gun on Stefan DiMera (Brandon Barash) and Gabby Hernandez ( Camilla Banus) but was shot by Vivian Alamain ( Louis Sorrel). Leo broke Dimitri out of the hospital so they are both in trouble with the Salem PD.
Fans believe Dimitri and Leo will be caught and be sent to prison and that Rikiiart's time on Days of Our Lives will come to an end. This has not been confirmed but those who watch The Young and the Restless will be happy to see the family reunited even if they do not all remain in Genoa City for the long haul. Be on the lookout for updates related to what will happen when Kevin and Gloria show up on screen. Best of luck to Christian LeBlanc in remaining cancer-free.
About the Creator
Cheryl is a widow who enjoys writing about current events, soap spoilers and baby boomer nostalgia. Tips are greatly appreciated.
Reader insights
Be the first to share your insights about this piece.
Add your insights