Chase may catch Michael and Willow in the gatehouse on 'GENERAL HOSPITAL'
Austin could play a role in breaking the detective's heart and exposing Millow's secret.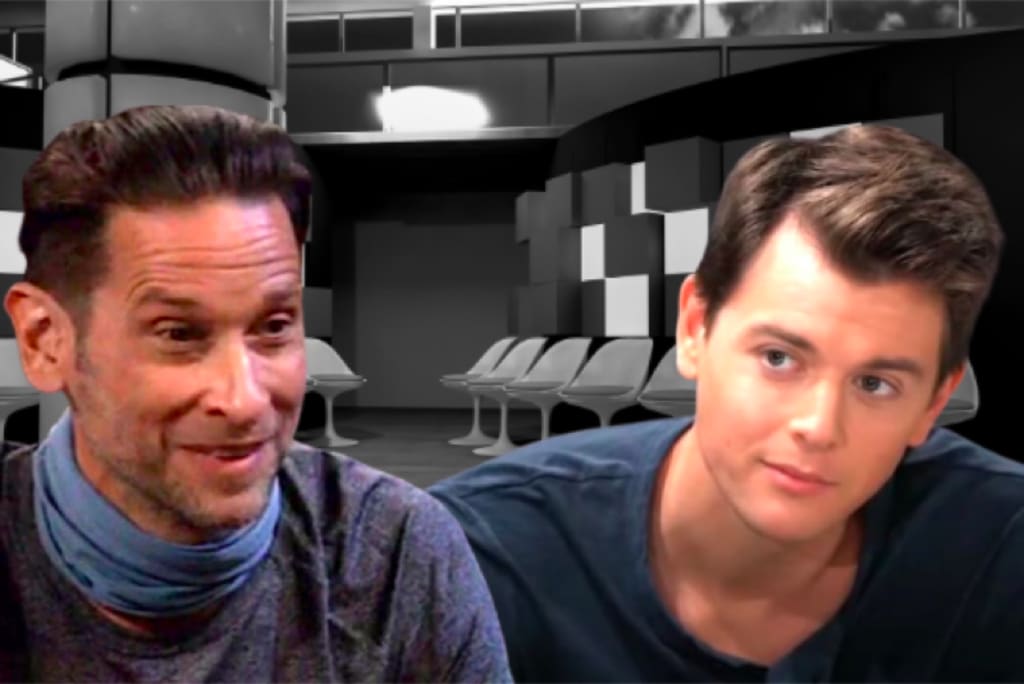 GENERAL HOSPITAL spoilers from SOAP DIRT suggest that heartbreak might be on the way for Harrison Chase. On Thursday he bonded with baby Louise by singing her a lullaby as BLQ was watching. Some fans have noticed the connection between Brook Lynn and the detective and are hoping the two might end up together. There is a lot of deception going on around Chase and as the truth unfolds he will probably be pretty devastated.
He certainly will not like finding out that his good friend BLQ perpetuated a fraud with Maxie but he should understand as he and Sasha did the same to Michael and Willow. Still, Chase will be floored to find out that Bailey is really Louise. This will be the least of his worries if what SOAP DIRT is projecting comes to pass. The spoiler teases that Chase might find himself looking through the window at the gatehouse and catch Michael and Willow in the act.
Millow has vowed not to be intimate as long a the detective is recovering but they might find it difficult to not act on their feelings. SOAP DIRT says that Austin is going to wheel Chase to the gatehouse where he will catch Michael and Willow in the act. You would think these two had learned a lesson after Jaax saw them through the window one night. They should have drawn the blinds or purchased some drapes that would prevent peeping Toms.
If this scenario comes to pass GENERAL HOSPITAL viewers will be wondering what Austin was doing at the Quartermaine property and why he decided to wheel Chase to the gatehouse? Perhaps he is just visiting his new family and the detective simply needs an assist. The next question would be to ask why Chase would need to go to the gatehouse? It's also possible that Austin begins hanging around the Q mansion long enough and asks the right questions to gain insight into all the key players.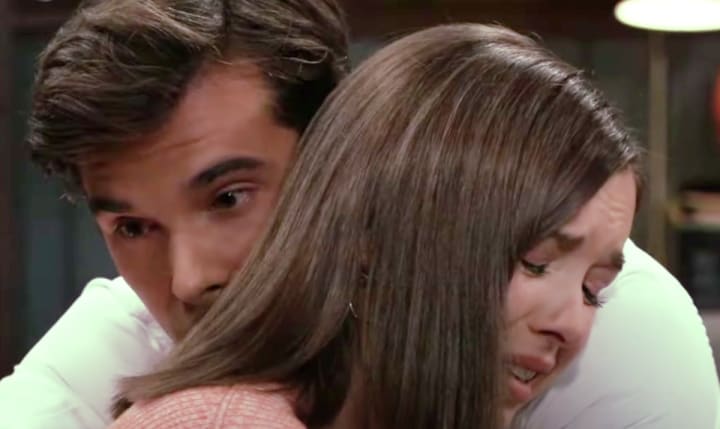 He might find out that Michael and Willow are in love with each other and make a deliberate choice to ensure that Chase finds out. Dr. Gatlin-Holt seems to have a sarcastic streak and to enjoy pushing people's buttons. Chase will be devastated if he does catch Michael and Willow making love but should not be too judgmental. After all, he and Sasha pretended to have an affair but pretending is nothing like the real thing.
GENERAL HOSPITAL watchers knew that eventually, Chase would have to know the truth, and living on the same grounds as Michael and Willow it had to come out at some point. If Austin is the one who helps bring the facts to light fans will be wondering what he has against Michael. When he first came to Port Charles and visited GH he was seen starring at the Michael Corinthos Children's Wing and later asked Carly a lot of questions.
Now that it is known that Austin is Jimmy Lee Holt's son fans are wondering why he specifically seems to be targetting his cousin Michael? GENERAL HOSPITAL viewers took notice that Valentin was immediately impressed with the new relation while Brook Lyn referred to him as an interloper and an opportunist. GENERAL HOSPITAL TEA says that BLQ will soon be questioning why her fake baby daddy is supporting Dr. Holt regarding ELQ.
Could there be more to Austin coming to Port Charles than meets the eye and is there a possibility that Valentin found him and sought him out? All o this seems suspicious so should he indeed push Chase in his wheelchair to the gatehouse where Michael and Willow are making love it may be part of a plot. Stay tuned to GENERAL HOSPITAL to find out more about Austin's agenda or the Quartermaines and especially Michael.
entertainment
Cheryl is a poet, freelance writer, published author and former Newspaper columnist. She has degrees in Psycology and Biblical studies. She enjoys sharing natural cures, and Nostalgia related info. Tips are greatly appreciated.
Receive stories by Cheryl E Preston in

your feed