Chad Duell and Courtney Hope: Fans knew they had split before it became breaking news
The Young and the Restless and General Hospital actors had only been married for 8 weeks.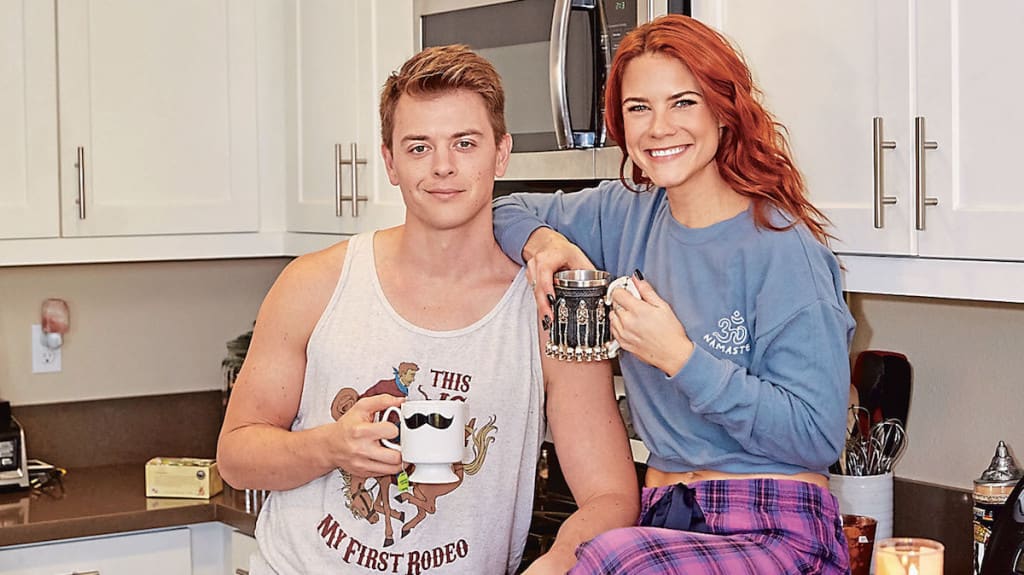 General Hospital: Fans figured it out
Chad Duel (Michael Corinthos, GH) and Courtney Hope (Sally Spectra (Y&R) are wonderful actors and had been living together for 5 years when they married in October 2021. Fans were happy for them and enjoyed the photos they shared of the lavish wedding. Unfortunately, since they are celebrities their private business is always in the public eye. Sometimes soap watchers with a keen eye are not being negative or overstepping their bounds but they simply see what is right in front of them.
I had been noticing that Duell has been looking a little rough on General Hospital since around the time his character had Nina Reeves (Cynthia Watros) arrested. His hair is much longer but not really in any type of style. As Michael the actor seemed down in the mouth as he gave his lines and as if something weighed heavily on his mind. I =wondered what was going on and decided that his appearance and manner might be storyline dictated. The writers seem to be making Michael more vindictive and revenge-driven lately. This is why I assumed his new look was to give him a tougher appearance.
The Young and the Restless: Sally rides on
On The Young and the Restless, Courtney as Sally did not seem any different and I did not sense that anything was going on with her but other soap fans may have done just that. I recalled decades ago seeing a young man in a church who looked as if he had just been arguing. I turned to the back where his wife was and she had the same pained expression on her face. I discerned marital discord and a few months later they split up. I did not pick up anything on Duel and Hope and let it go until last night.
I was in one of the soap opera groups for General Hospital and the facilitator pointed out that the couple had taken down their marriage photos on Instagram and said she suspected they had split. I replied that they had just gotten married and several other people said they did not believe it but alas it is true. I searched the Internet and there was nothing to validate a breakup last night but there are quite a few articles this morning confirming the couple seems to have separated.
No one knows what transpired between the duo but soap fans are betting the problem is with Duel. They have been pointing out that he had a previous short failed marriage and seems to have commitment issues. Fans aer wondering what could have taken place in a little over 8 weeks that would destroy a 5-year relationship but if the couple does not tell us then we will never know. Soap fans can often tell what is going on with the actors as well as storylines although the studio might deny it.
There is always a chance that Duel and Hope could reunite but taking down their wedding photos seems a bit extreme. In addition to Instagram, both of their Facebook profiles have been "scrubbed." There was a time when celebrities only told the public what they wanted them to know but today nothing remains private if you use social media platforms. I have figured out that a number of my Facebook friends were separated or divorced because joint photos were no longer on the pages.
Even if Duel and or Hope ask their followers to respect their privacy it will not make a difference. Their social media actions will tell the tale of whether or not they reunite, remain single or move on with others. This is the way of the world we currently live in. One does not need to be a troll or a stalker but only to pay attention to what they see or rather no longer see.
About the Creator
Cheryl is a poet, freelance writer, published author and former Newspaper columnist. She has degrees in Psycology and Biblical studies. She enjoys sharing natural cures, and Nostalgia related info. Tips are greatly appreciated.
Reader insights
Be the first to share your insights about this piece.
Add your insights