Chad Brannon returns to 'General Hospital'
It's not known if Zander Smith will come back from the dead or there will be a new character in Port Charles.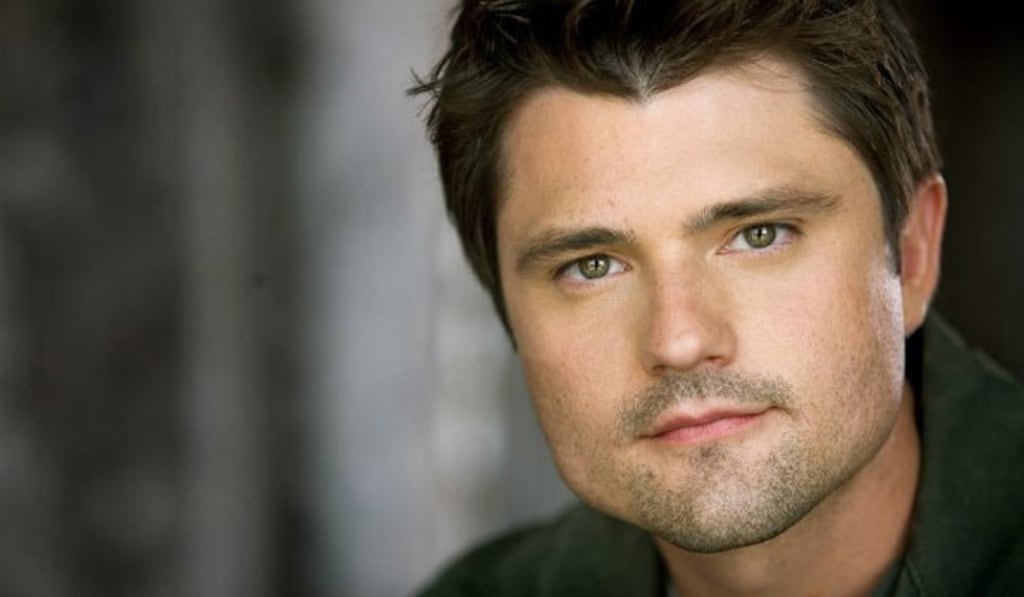 According to spoiler alerts from Soap Dirt, a familiar face will soon be seen on General Hospital. Chad Brannon is slated to make a return trip to Port Charles but it is not known at this time who he will portray. Viewers are still angry that Lulu Spencer, Dev Corbin, Dustin Phillips, and Julian Jerome were written out of the ABC daytime drama. This may cause them not to be receptive to another character coming to town even if he is one that longtime viewers remember. There have also been rumors that Brook Lynn Quartermaine will return and be pregnant with Valentin Cassadine's baby but nothing has yet been confirmed.
General Hospital viewers are not sure what to expect but if Brannon returns as Zander, he will probably be big trouble. In 2000, Zander Smith was a drug dealer who worked at a local rave club. He sold his poison to teens on behalf of mobster Joseph Sorel. Zander first fell in love with and later married Emily Quartermaine. In 2003 he had 2 hookups with Liz Weber while still a married man. Elizabeth had found Zander and taken care of him after Sonny had him beaten. The two began to grow close and romantic feelings developed between them. When their son was born he was named Cameron after Zander's father from whom he was estranged. At one point when he needed therapy, Zander found that his therapist was his dear old dad.
By March of 2oo4, in addition to having been a drug dealer, Zander had been kidnapped, shot, in jail, and accused of murder. He did the bidding of several criminals who were on General Hospital during that time and Zander was not considered to be a very good person. His son was initially raised by Lucky Spencer and considers Laura to be his grandmother. I don't believe Cameron has ever been told about his biological father or how he died. Zander was shot by a SWAT team officer when he pretended to be reaching for a gun. This is why his death was considered a suicide.
Thankfully, thus far the troubled Zander Smith's son Cameron is nothing like him. Cam seems to be is growing into a respectable young man. In December of 2009, Chad Brannon returned to General Hospital for one episode as Aaron. This new character met Emily's twin sister Rebecca while on a plane leaving Port Charles. Brannon is supposed to have begun taping episodes on February 12 and longtime fans will have mixed emotions regarding his return to GH.
There may be harsh feelings because of the four characters who were recently let go from the ABC daytime drama. Julian Jerome was popular and viewers loved his scenes with Alexis. Lulu Spencer/Falconeri was a legacy character from a prominent Port Charles family and viewers continue to be angry that she is no longer on screen. Fans had warmed up to Dev who went through so much to travel from Turkey to America and find Sonny. The jury was still out regarding Dustin because most viewers wanted to see Lulu reunite with Dante.
So many changes have General Hospital fans confused about what is going on. A few have said they would be happy to see Xander back in Port Charles but others indicate they are tired of characters coming back from the dead. Be on the lookout for updates, breaking news, and spoilers related to this storyline. Stay tuned to find out what character Chad Brannon will be playing or if Zander returns from the grave to disrupt Cameron's life. In addition to General Hospital, the actor has also had roles in Days of Our Lives, Malcolm in the Middle, JAG, Undressed, Cold Case, and Friday Night Lights.
tv
Cheryl is a poet, freelance writer, published author and former Newspaper columnist. She has degrees in Psycology and Biblical studies. She enjoys sharing natural cures, and Nostalgia related info. Tips are greatly appreciated.
Receive stories by Cheryl E Preston in

your feed