Cameron's dark side has been emerging on 'General Hospital'
William Lipton's character has been evolving right before the viewers' eyes and now he has shot a man in the back.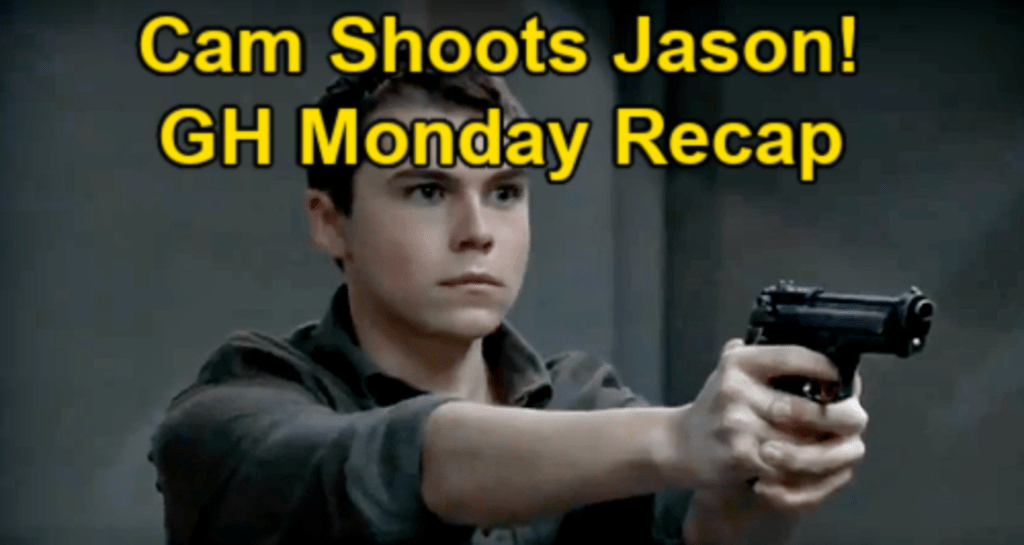 William Lipton has been doing a wonderful job as Cameron Weber on GENERAL HOSPITAL. His character has been changing over the past months but his family and others in Port Charles have all been too preoccupied to notice. The first alteration came when Lipton's golden mane became darker and so did his personality. Once Franco died Cam grieved so hard that he had a hallucination of his deceased biological father Znader, who by the way was also a troubled teen.
Cam became obsessed with making Jason Morgan pay for the death of Franco and refused to listen to anyone who said that there might have bee another shooter. Cameron Weber has been a ticking timebomb on GENERAL HOSPITAL ever since he found out that Jason agreed to kill Franco if his stepfather turned back into his old evil self. Cam's mom Liz saw Jason kneeing over Franco's bleeding body and even she believed him to be guilty. These two facts told the teen all he needed to know and he decided that Jason must be punished.
Several older wiser Port Charles residents attempted to convince the teen that he is wrong but he will not listen. Cam even is on the verge of losing his friendship with Joss but he is a man on a mission and does not care. On Monday, he found an opportunity to act on his aggression and he took it. Cam got into Jason's room and demanded a confession from the "coward" which he never received. He was crying as he said that Franko was his hero and an art therapist, unlike Jason who is a killer.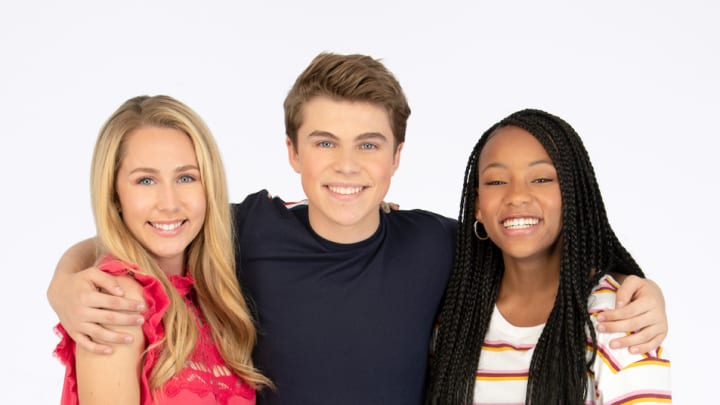 He then exited the room began lurking around the hospital ducking and dodging detection and viewers could see he was up to no good. Cameron was still at GENERAL HOSPITAL when Brit and Jason made their escape and he followed them down the back stairs into the parking garage basement. He watched as the hitman sent by Cyrus pointed a gun at his brother Jake's father. Brick took out the shooter whose gun fell near the area where young Mr, Weber was hiding.
Cameron grabbed the weapon and was holding it as Brick announced to Jason and Britt that all was clear. Everything is being recorded on the video footage because the GH system rebooted itself and Spinelli was unable to spy any longer. As Jason emerges and assists Britt whose ankle is hurting, Cam shoots him in the back. There is an old saying that only a coward would shoot someone from behind but Cameron Weber is a troubled teen and not thinking clearly.
Jason and Britt make it into the car where Brick is waiting and they speed off. Just then Jordan arrives and Cam turns the gun on the police commissioner. She tells him to lower it and the scene ends. On Tuesday young Mr. Weber will be in police custody. Liz will arrive with Finn who will tell Cam not to say a word. Everything is on the video footage and Liz is going to become undone. She just found out from Dr. Finn that Peter definitely murdered Franco and it definitely was not Jason.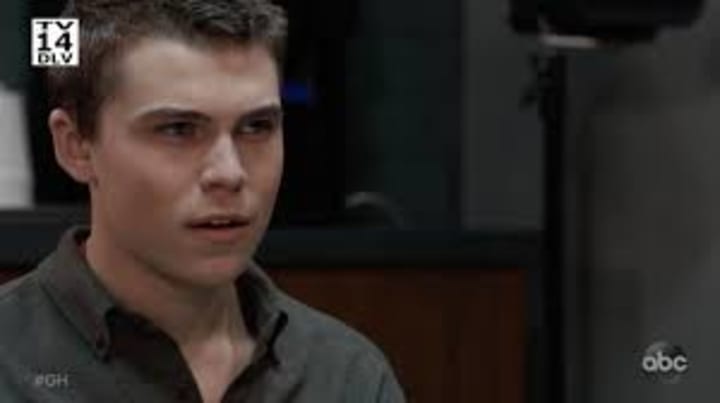 Liz was agonizing over the fact that her testimony took Jason from his family and caused him to be stabbed. Now she will feel it is her fault that her son is the one who shot him. Cameron had become angry towards Joss and even a little indifferent to Trina. He even ignored his step grandfather Scott. Laura who he considers as his grandma ahs been preoccupied with Cyrus has not had any time to give to the grieving teen. When Cameron finds out the entire truth and realizes he shot an innocent man thsi will really send him over the edge.
He pulled a gun on Jake's father and shot him in his back. Cam did not get this way overnight and has been having problems ever since one of Renault's men held a gun on him and he saw Taggert shot. This teenager has been exposed to the mob violence in Port Charles upfront and personal. He also might be displaying signs that he is his father's son. Will Cameron tell all, or will he pull a Jason and not say a word without his lawyer? Will he get the help he needs in time to go to college this fall or will he simply fall apart? What will Trina and Josslyn think when they find out what theur friend has been up to? Stay tuned to find out.

Cheryl E Preston
Cheryl is a poet, freelance writer, published author and former Newspaper columnist. She has degrees in Psycology and Biblical studies. She enjoys sharing natural cures, and Nostalgia related info. Tips are greatly appreciated.
See all posts by Cheryl E Preston →