Britt shares a secret with Jason on 'General Hospital'
Spoilers tease that it may be related to her medical condition which Dr.Westbourne seems to believe is terminal.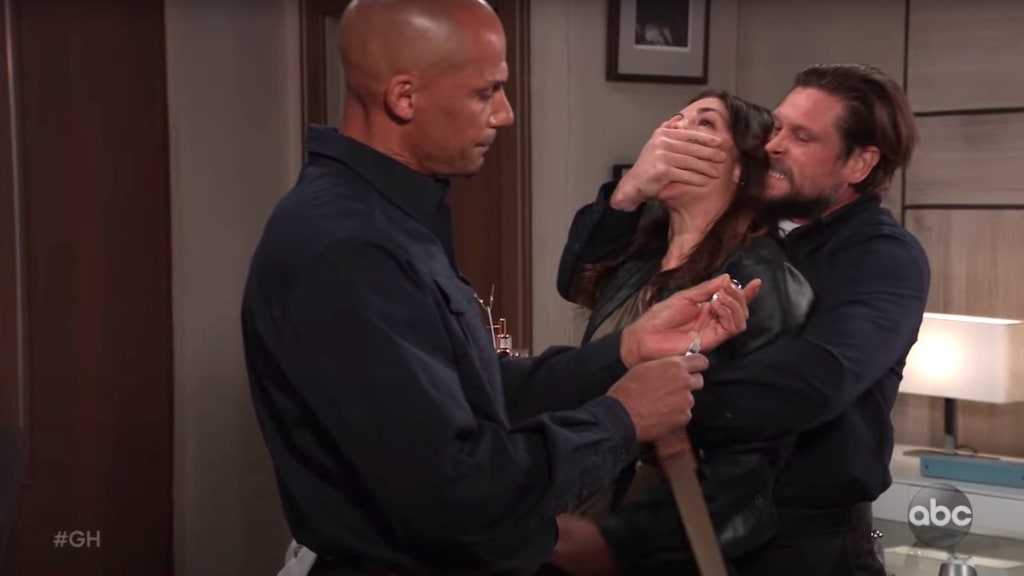 Please be advised, that some of the information you read here may have already taken place on GENERAL HOSPITAL. There is more adventure and action, however, that will not unfold until the next few weeks. According to Celeb Dirty Laundry, Britt Westbourne will share a secret with Jason Morgan during the week of May 10-15 on GENERAL HOSPITAL. Viewers know that Obrecht's daughter is dealing with a medical condition that causes her hands to shake. Jason once even steadied her hand but Britt never let on what she was dealing with.
The duo will soon be on the run and become closer to each other and Britt will let her guard down. She has not even told her mother about her illness and Liesel would move heaven and earth to help her daughter. There is also a chance that Britt will spill another secret but her medical condition is likely what will come up. The stress of being shot at, fleeing, and hiding out from Cyrus would be enough to cause Dr. Westbourne's symptoms to flare up and Jason will probably want to know what is going on. Kelly Thiebaud who portrays Britt received a false positive COVID test and had to miss 10 days of work as a precaution.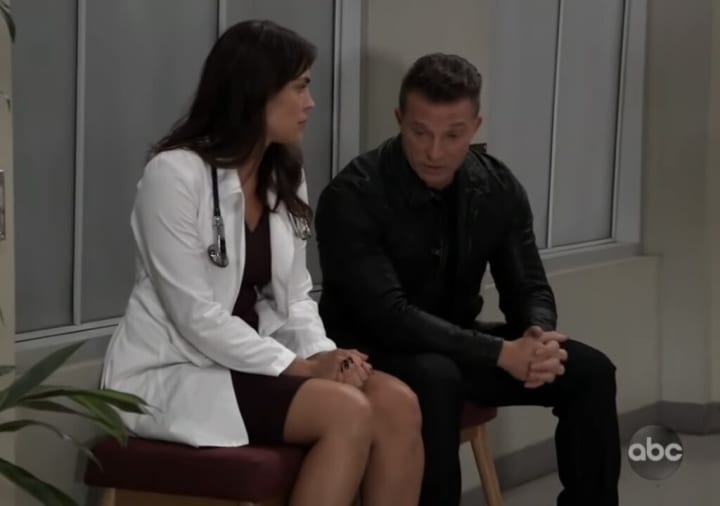 The actress said her absence would be written into the storyline and that she was not going to be temporarily replaced. Soap Dirt spoilers suggest that Britt could go missing after the shootout at GENERAL HOSPITAL. All other spoilers, however, indicate that she will go on the run with Jason. It's not clear how long the two will be MIA but Dr. Westbourne was supposed to be on hand to assist Maxie in delivering her baby. Soap Hub spoilers have an image of Britt being attacked and possibly stuck with a syringe. It's possible Jason will save her and deal with the attackers and this is when they go on the run.
It's also possible that Maxie and BLQ will work out the baby drama between just the two of them, while Britt is running for her life. Cyrus is going to be outraged when he finds out what has been going on while he was eating dinner with his family, especially the fact that Dr. Westbourne betrayed him. . He will be out for blood and there will be no containing the mobster. Spoilers have also suggested that Carly may panic and end up in a marriage of convenience to someone in the mob in order to keep the peace. This is something she has done before when she married Lorenzo Alcazar.
Could it be Carly will marry Cyrus and make a deal to save the lives of Jason and Britt and prevent another war? Perhaps she will marry one of the new characters coming to GENERAL HOSPITAL, who will be portrayed by Roger Howarth or Cameron Matheson. Viewers know that a member of one of the 5 families named Vince Novak will show up and desire help from Spinelli. It's not clear if he will be portrayed by Mattheson or Howarth or someone completely different.
Some GENERAL HOSPITAL viewers are even saying they hope the show will bring back William deVry whose character Julian Jerome was murdered by Sonny. In the midst of all of the uncertainty, Jason and Britt will be together and spoilers tease that they may fall in love. This is not the news that JaSam viewers want to hear but the writers have basically destroyed Jason and Sam after the ultimatum between them. He is always going to be involved with the mob and have people who will always be trying to kill him.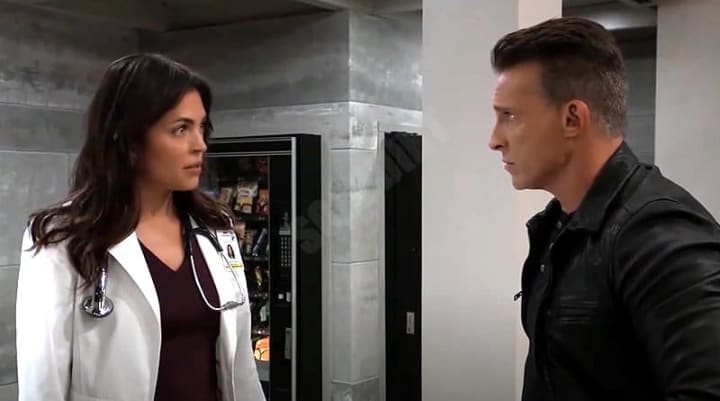 Sam knew who Jason was when she married him but now needs to protect her children after Danny got caught in the crossfire so to speak when Julian bombed The Floating Rib. There really does not look like a way to come back from this extreme situation but GH viewers know they should never say never. Britt has been making some sarcastic remarks about life and death and this has led some viewers to believe her condition might be terminal. Be sure to tune every day and find out how close JaBritt, or Brason become and what secret she will share with him.

Cheryl E Preston
Cheryl is a poet, freelance writer, published author and former Newspaper columnist. She has degrees in Psycology and Biblical studies. She enjoys sharing natural cures, and Nostalgia related info. Tips are greatly appreciated.
See all posts by Cheryl E Preston →