Book Review: 'Dear John'
4/5 stars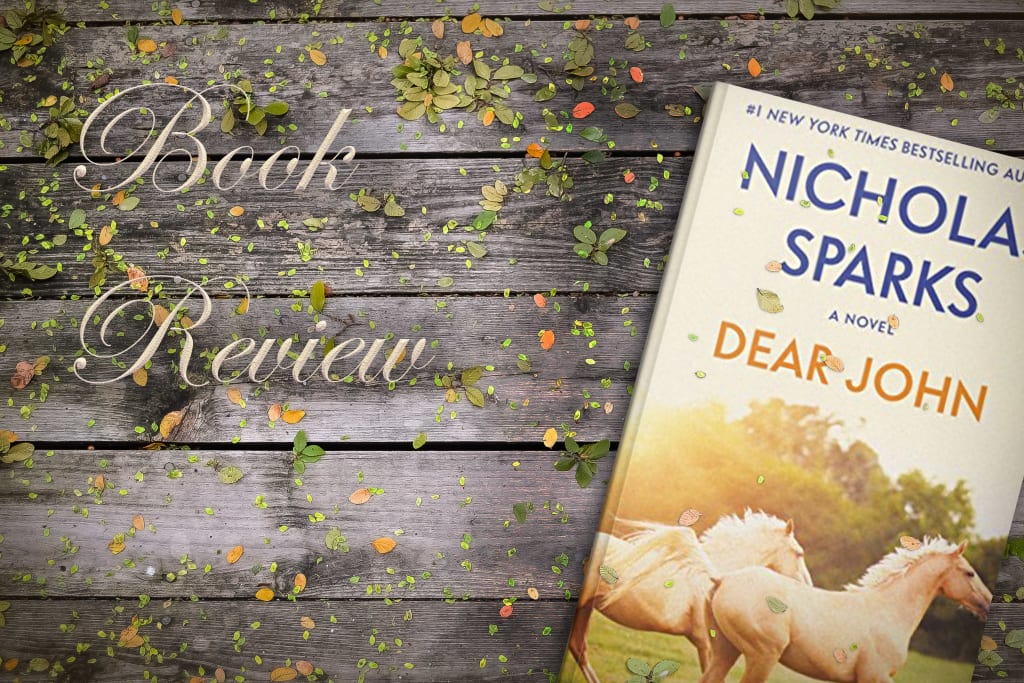 (This post contains affiliate links, which means if you make a purchase using my link, I get a small commission at no extra cost to you!)
Dear John is a book all about young love, the struggles it must face, and the choices Savannah and John have to make. John was a troubled youth who joined the Army after graduation, and found love while he was home. Savannah returns his love, which is tested when John returns to service after 9/11.
"I finally understood what true love meant...love meant that you care for another person's happiness more than your own, no matter how painful the choices you face might be."—Nicholas Sparks, Dear John
This is a truly heartbreaking story, if you're into the entire hopeless romantic angle. John and Savannah fall in love and spend years writing letters to each other while John was on his deployments. Everyone knows that long distance relationships are rough, but it seems to be harder when two people are just dating and one person feels like there are better options available. It gets lonely, and it's easy to get into fights with your loved one over little things simply because you're frustrated about being apart. The story took turns that I didn't expect, but I've seen this scenario happen so many times to friends in the service. I think that's what makes this story so relatable.
My only issue with this book is that I would have liked to see more rounded characters. The story was in place enough to pull the heartstrings, but I couldn't feel the heartbreak through the characters he presented. Even when John goes through heartbreak after heartbreak, it almost feels like it's not really "heartbreaking enough," which sounds really mean. The events just didn't seem to have as much of an impact on John as I would have expected them to. I understand that the author was probably going for average people with average lives, but they still felt flat to me and I wish they would have had something "more" to them.
That being said, this story is almost entirely plot-driven instead of character-driven. The plot in itself was enough to keep me interested throughout the book, and it surprised me with the turns it took during the end. If you can really put yourself in the place of the characters you're reading, then I think you'd really enjoy this book. It is a "chick book," but I have a few guy friends who enjoyed this book and the movie (although they'd never admit it).
I have been asked about the sex in this book, and like most typical romance novels, what sex there is, it's implied. It's labeled as a romance novel and there's no crossover into erotica, so if you want a romantic, heartbreaking, clean story, this is the book for you.
Overall rating: I'm giving this book a 4 out 5 review simply because of the simple, yet surprising plot. He writes books that feel real and wholesome while giving you all the feels. That one star that was lost was due to the fact that the characters felt flat to me. If you enjoy romantic stories based on the plot and can fill in the characters (because he basically gives you a clean slate to work with), then I suggest you pick up this book and give it a try.
Other Books by Nicholas Sparks:
The Notebook
The Longest Ride
A Walk to Remember
Other Reads like Dear John:
The Farmer's Wife by Linda Handeland
That Month in Tuscany by Inglath Cooper
Also, you should know that this was made into a movie. I feel the book was better (shocker), but they didn't do too bad!
review