Book Recommendation of 2019/ 2020
Stimulate your mind
"The best secrets are the most twisted ." - Sara Shepard
Maybe your New Year's resolution is simple then your friends. Frankly, there is nothing wrong with sitting down, brew a pot of tea, begin reading a couple of pages until the tea whistles, and continue the reading.
This will enlist suggestions of books which was published in September to December 2019 and are expected to be printed in 2020:
Reputation: A Novel by Sara Shepard
Solid praise from various authors, Caroline Kepnes refers to the novel as a video game told from multiple viewpoints. Set in a prestigious university— home to an aristocracy student body and a top hospital. A plotted nail-biting story of intrigue, sabotage, and secrets.
Published on December 3rd, 2019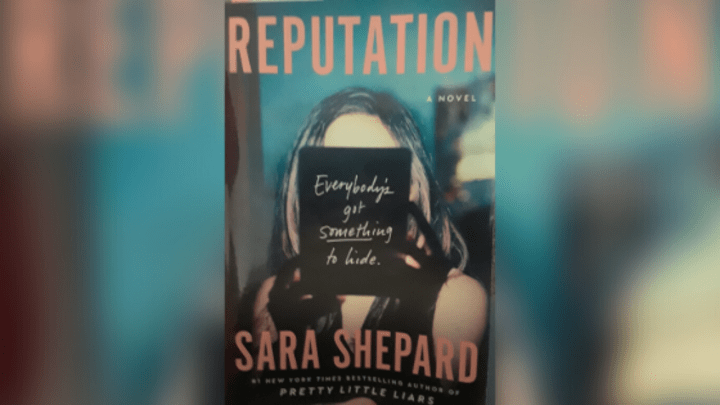 She Said: Breaking the Sexual Harassment Story That Helped Ignite a Movement written by Jodi Kantor and Megan Twohey
A story about investigative journalism, starting with the first unlikely days of Kantor and Twohey reporting to no one would speak to them, coaxed out secrets, pinned down information, and pursue the truth.
Published: September 10, 2019
Writers & Lovers Novel by Lily King
Literary fiction of love, art, and ambition captures a transitional moment in a young woman's struggle to succeed—creatively, financially, sexually, and existentially.
Expected on March 3, 2020
Hitting a Straight Lick with a Crooked Stick: Stories from the Harlem Renaissance by Zora Neale Hurston
What does one know about the Harlem Renaissance?
Contemporary literature of stories about love, migration, gender, class, racism, and sexism proudly reflect on the African American folk culture.
Expected on January 14, 2020
You Are Not Alone Novel by Greer Hendricks and Sarah Pekkanen
Authors of the top ten bestsellers The Wife Between Us and An Anonymous Girl, a nail-biting thriller centers on a group of women who appear to have the perfect lives, but all is not what it seems.
Expected on February 25, 2020
Tweet Cute by Emma Lord
A modern young adult novel from a debut author. A fresh and irresistible romantic comedy about the chances we take, the paths can lead us, and how love can be found in the opposite place you expected.
Expected on January 21, 2020
Followers by Megan Angelo
Electrifying and contemporary. Dystonia fiction of two ambitious friends, the dark choices they make and the profound moment that changes the meaning of privacy forever.
Expected on January 14, 2020
One of Us Is Next: The Sequel to One of Us Is Lying by Karen M. McManus
There's a new mystery to solve at Bayview High and a whole new set of rules. A ton of copycat gossip applications have popped up, but the foursome was cleared, and no one has been able to fill the gossip void.
This time it's not an app… it's a game of Truth or Dare.
Expected on January 7, 2020
Uncanny Valley by Anna Wiener
A page-turning cautionary tale of revelatory interrogation, consequences, and unwitting designers are only beginning to understand. Part coming-age-story and part portrait of an already-bygone era is a first-person glimpse into the high-flying startup culture at a time of unchecked ambition, unregulated surveillance, wild fortune, and accelerating political power.
Expected on January 14, 2020
Darling Rose Gold by Stephanie Wrobel
If you like Gillian Flynn 2006 novel 'Sharp Objects' than this tightly drawn thriller peels back the layers of the most complicated mother-daughter relationships. Shocking and a nail-bitter.
Expected on March 17, 2020
My Dark Vanessa by Kate Elizabeth Russell
Thought-provoking and impossible to put down. A psychological fiction of the relationship between a teenage girl and her manipulative teacher. In 2017 the rise of allegations against powerful men, a reckoning is coming due.
Expected on January 23, 2020
Long Bright River by Liz Moore
Heart-wrenching and gripping suspense of sisters, addiction, and formidable ties. A present-day mystery of a sisters' childhood and adolescence.
Expected on January 7, 2020
The Glass Hotel: A Novel by Emily St. John Mandel
Yet other psychological-mystery of money, beauty, white-collar crime, ghosts, and compromise. A captivating portrait of greed, guilt, love, delusion, ghosts, unintended consequences, and the infinite ways we search for meaning in our lives.
Expected on March 24, 2020