Bonanza cast after the series ended: Pernell Roberts
The Cartwright's continued to make their mark long after the popular show was over. The man who portrayed Adam was the first to make his exit.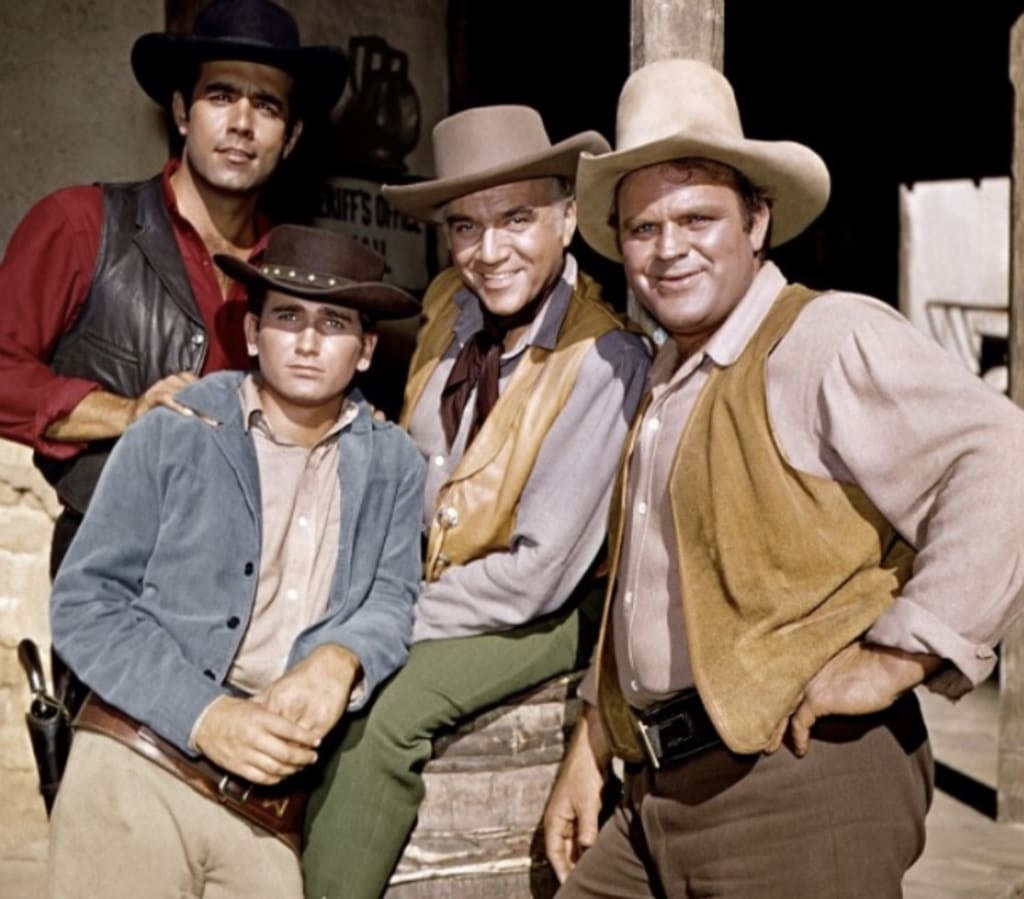 The Cartwright men
BONANZA is an American Western television series that ran on NBC on Sunday nights from September 12, 1959, to January 16, 1973. Many entire families gathered around their one black and white television sets each week to watch this iconic programThere were 431 episodes, during the 14 years the show was on the air making Bonanza NBC's longest-running western. Overall, BONANZA is the second-longest-running western series on U.S. network television behind Gunsmoke which aired on CBS. BONANZA is also in the top 10 of the longest-running, live-action American television series.
In 2002, Bonanza was ranked No. 43 on TV Guide's 50 Greatest TV Shows of All Time,[5] and in 2013 TV Guide included it in its list of The 60 Greatest Dramas of All Time. BONANZA continues to air in syndication and is set in the 1860s, The series centers on the wealthy Cartwright family who near Virginia City, Nevada, bordering Lake Tahoe. The show starred Lorne Greene, as patriarch Ben Cartwright, His 3 sons were portrayed by Pernell Roberts, (Adam), Dan Blocker,(Hoss), and Michael Landon as Little Joe.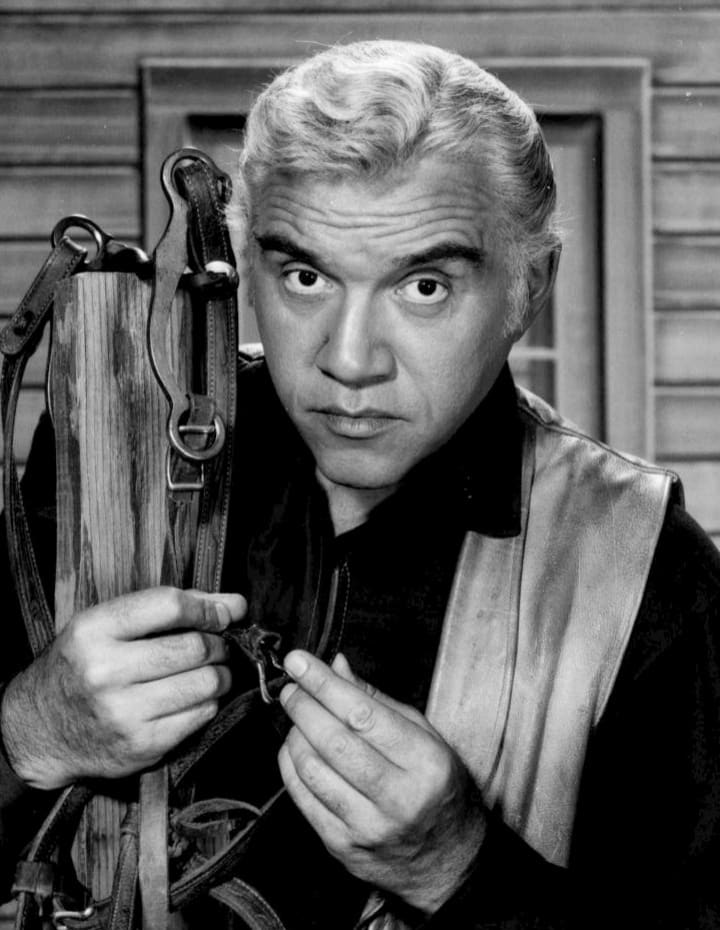 Pernell Roberts was the first to leave the popular show and he was not shy about telling the public why. The former stage actor found taping the television series grueling and time-consuming and he did not like his character Adam Cartwright. Roberts pointed out that Adam was in his 30's yet still taking orders from his father. Prior to walking away from the hit series he told Lorne Green that he wanted to stretch his wings and do something different. He was allowed to do one film while still working on BONANZA and that was NIGHT OF THE IGUANA in 1963.
Green advised his television son to stick with BONANZA because if he rode it out until the end he would be very rich. Roberts did not listen and walked away from the series in 1965 after only 6 years. Roberts said that he was told that each character would be individually crafted but it never happened and said he simply tired of the show. He referred to BONANZA as "junk" television and accused NBC of "perpetuating banality and contributing to the dehumanization of the industry."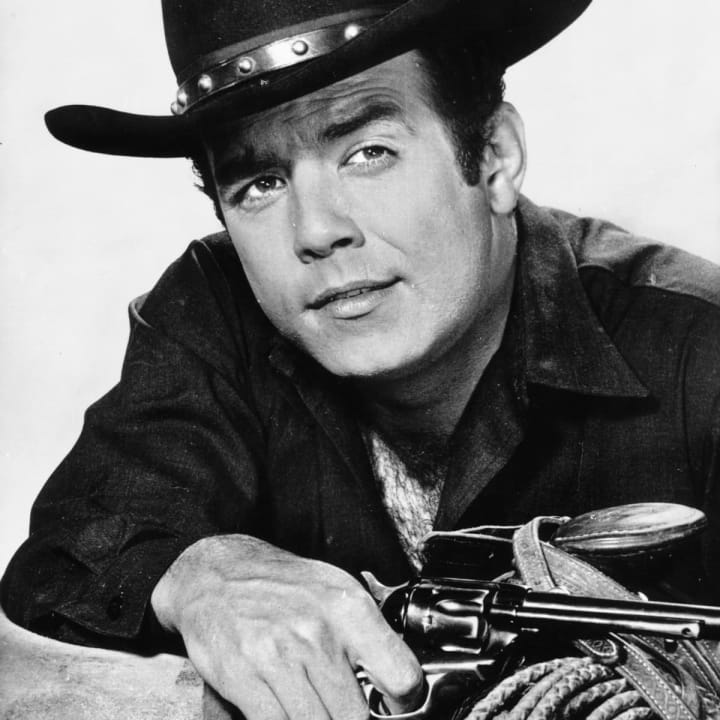 Roberts also admitted that he would never be satisfied with his own work and said that he "had long disdained the medium's commercialization of his craft and its mass production, assembly-line mindset." The actor had countless disagreements with the writers and producers and was angry that he was not allowed to work anywhere else while on the NBC series. Frustrated he simply quit. After BONANZA Roberts played summer stock theatre, regional theaters, and episodic Television which gave him the opportunity to do what he desired which was to play a wide variety of roles.
Pernell Roberts toured with musicals such as The King and I, Kiss Me Kate, Camelot, and The Music Man, and dramas such as Tiny Alice. He portrayed Jigger in an ABC television presentation of Carousel and was featured in a CBS Playhouse production, Dear Friends. In 1967, Roberts starred in the short-lived David Merrick production of Mata Hari. In 1972 the actor returned to BROADWAY and in 1973 he portrayed Rhett Butler in the Chandler Pavillion production of GONE WITH THE WIND.
Among his numerous television credits after leaving BONANZA are THE GIRL FROM U.N.C.L.E., LANCER MISSION: IMPOSSIBLE, HAVE GUN WILL TRAVEL, THE WILD WILD WEST THE BIG VALLEY, MARCUS WELBY M.D. GUNSMOKE, IRONSIDE, VEGAS, MANNIX, THE ODD COUPLE, NIGHT GALLERY, THE LOVE BOAT, HAWAII FIVE-O, THE BOLD ONES, and POLICE STORY.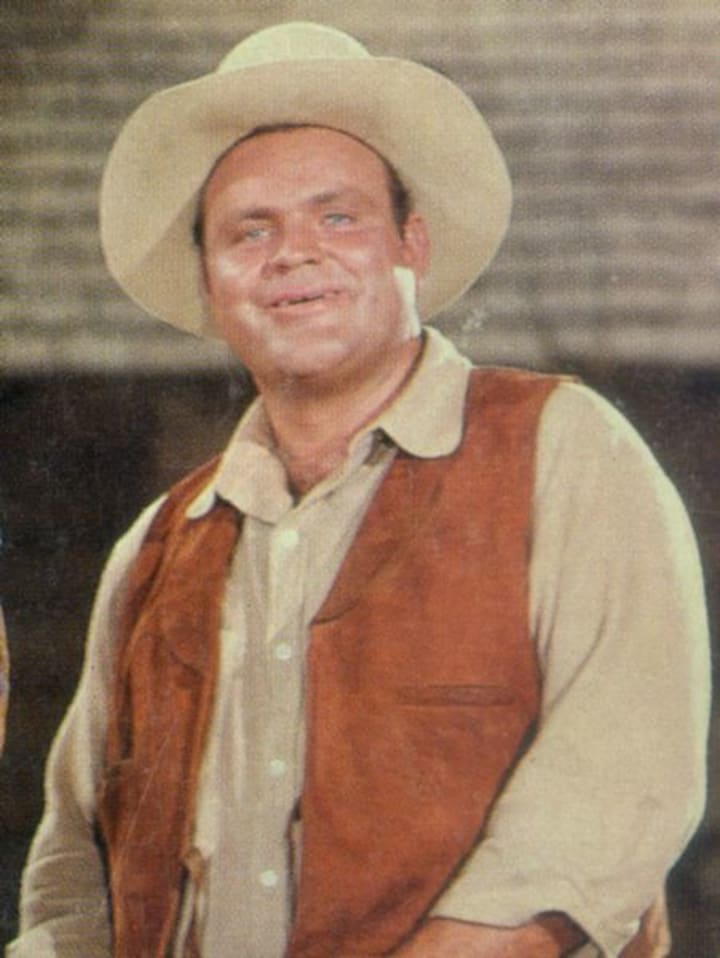 Aside from BONANZA, Pernell Roberts is known for the medical series TRAPPER JOHN MD (1979-1986)where he was the title character. Pernell Roberts got his wish to stretch himself as an actor and take on different roles. When asked if he regretted leaving BONANZA the answer was always no. Roberts also had roles in a number of movies including THE INDEPENDENT, THE DEADLY TOWER, THE MAGIC OF LASSIE, and HIGH NOON part 2. The actor even reunited with his former co-star Lorne Green for two episodes of VEGA$.
Pernell Roberts died on January 24, 2010, from pancreatic cancer and at the time was married to his 4th wife Eleanor Criswell. He had one son Chris Roberts with his first wife Vera Mowry. Chris was born in 1951 and died tragically in 1989 due to injuries from a motorcycle accident. Dan Blocker who portrayed Hoss Cartwright died of an embolism after gall bladder surgery on May 13, 1972, and his character was killed off leaving only one Cartwright son.
Michael Landon who played Little Joe Cartwright remained with BONANZA for the entire 14 years. He went on to gain fame as Charles Ingalls in LITTLE HOUSE ON THE PRARIE (1974–1982), and Jonathan Smith in HIGHWAY TO HEAVEN (1984–1989). Landon also appeared on the cover of TV Guide 22 times, being second only to Lucille Ball. He passed away on July 1, 1991, at the age of 54 from pancreatic cancer.
Lorne Green who was the family patriarch Ben Cartwright, After BONANZA ended the actor had a role in the ABC drama GRIFF. Green was cast as John Reynolds a slave owner in the 1977 miniseries ROOTS. In addition to starring with Pernell Roberts on 2 episodes of Vega$, Green joined Michael Landon in an episode of HIGHWAY TO HEAVEN. GREEN joined the cast of the science-fiction television series BATTLESTAR GALACTICA (1978–1979) and GALACTICA 1980 (1980).and in 1980 starred in the series CODE RED.

Cheryl E Preston
Cheryl is a poet, freelance writer, published author and former Newspaper columnist. She has degrees in Psycology and Biblical studies. She enjoys sharing natural cures, and Nostalgia related info. Tips are greatly appreciated.
See all posts by Cheryl E Preston →