Bo Brady has lost his mind and it will be a while before he reunites with Hope
The storyline has taken a turn that will delay the Bope reunion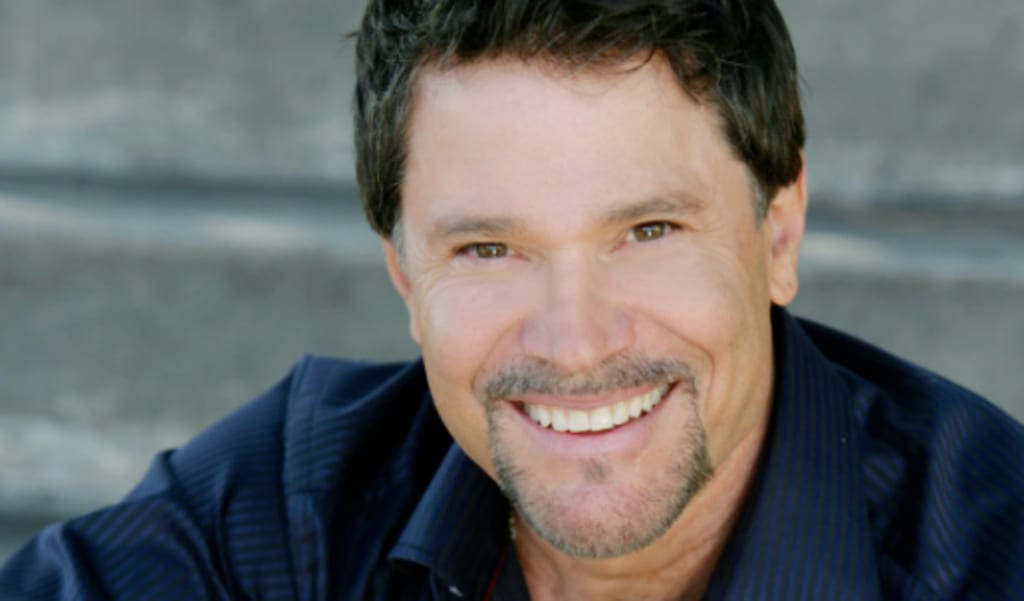 Bo Brady is off the chain
Days of Our Lives viewers knew that Bo Brady (Peter Reckell) and Hope Brady ( Kristen Alfonso) would not immediately reunite when they returned to the soap but no one could have expected what is currently taking place. Some fans predicted that Hope and Harris would be together when Bo returned and that appears to be on track. Viewers knew Bo would have some cognitive impairment but he seems to have lost his mind completely and is not making decisions that he would have in the past.
Many Days Of Our Lives fans assumed Bo would have minor memory issues and that his love for Hope would bring him back to normal but that's not the way the story is being written at this time. Bo read the file on his past life and Hope's picture did not trigger any memories. He recognized his sister right away but has kidnapped Kala Brady (Marybeth Evans) and is taking her to Kiriakis Island in Greece.
At this point, Hope seems to be the last person on the mind of the love of her life. Kayla has tried reasoning with her brother but he is having none of it although he had enough sense to get far away from Meghan Hathaway ( Miranda Wilson). Days of Our Lives viewers heard a gunshot and Bo says he has killed Kate Roberts (Lauren Koslow). No one has seen her body so this might not be true and perhaps she will be discovered by the other Salemites who are at Meghan's compound.
Bo is paranoid and a bit dangerous
Bo held a gun on his sister and forced Kayla to leave against her will so now he is acting out but no on Meghan's orders. Steve Johnson (Stephen Nichols), John Black (Drake Hogestyn), and Marlena Evans Black (Deidra Hall) are now wondering where Kayla could be and Meghan has not yet told them Bo is alive. Meanwhile, Ciara Weston (Victoria Konefal) is furious because Hope seems to be falling for Harris Michaels (Steve Burton) who is being reprogrammed from the brainwashing of Meghan.
TCiara said her dad would be turning in his grave if he knew what was going on but if she could see him now he no longer resembles the Bo Brady that she loved. This new snarky, condescending, and somewhat sadistic version of Bo is not what Days of Our Lives viewers were expecting and there is another issue that is a missing element to this saga. Back in the day Bo and Hope had a special connection and each could sense when the other is trouble.
How long before Bo will remember
The bond obviously has been severed because Bo's love for his "Fancy Face." is not breaking through (at least not yet). Hope is wrapped up in Harris and she has not yet sensed that her Brady" is alive. it's obvious to Days of Our Lives fans that it might be a long time before Kayla is rescued or escapes and all of Salem learns that Bo is alive. Hope and Harris will probably begin a relationship and it will take a while before Bope is back together but it cannot happen soon enough for fans.
that Bo and Hope are back on the screen it seems Days of Our Lives has too many storylines going and it takes 3 or 4 days before they return to the scenes that viewers are waiting for. There is a lot going on with the Kiriakis and DiMera clans and all of their associates as well as the Bradys and Paulina Price (Jackie Harry). Be sure to stay tuned to find out if Bo will regain his full memories of the past and his love for Hope.
About the Creator
Cheryl is a poet, freelance writer, published author and former Newspaper columnist. She has degrees in Psycology and Biblical studies. She enjoys sharing natural cures, and Nostalgia related info. Tips are greatly appreciated.
Reader insights
Be the first to share your insights about this piece.
Add your insights